Synod-goer avoids fossil fuels by sailing this time
It won't be the first time Harold Beer has steered clear of fossil fuels on his way to a United Church of Christ General Synod. He biked 40 miles to one in Grand Rapids in 2009 and 200 miles to Cleveland in 2015. This time he's going by sailboat.
Beer and his wife, Marcia, members of Edgewood United Church, UCC, East Lansing, Mich., will put in at Muskegon and sail their 27-floot sloop across Lake Michigan to Milwaukee, where the 2019 Synod will meet at the Wisconsin Center June 21-25. Starting June 19, they'll wait and watch for the right winds to avoid using their motor for as much of the trip as possible.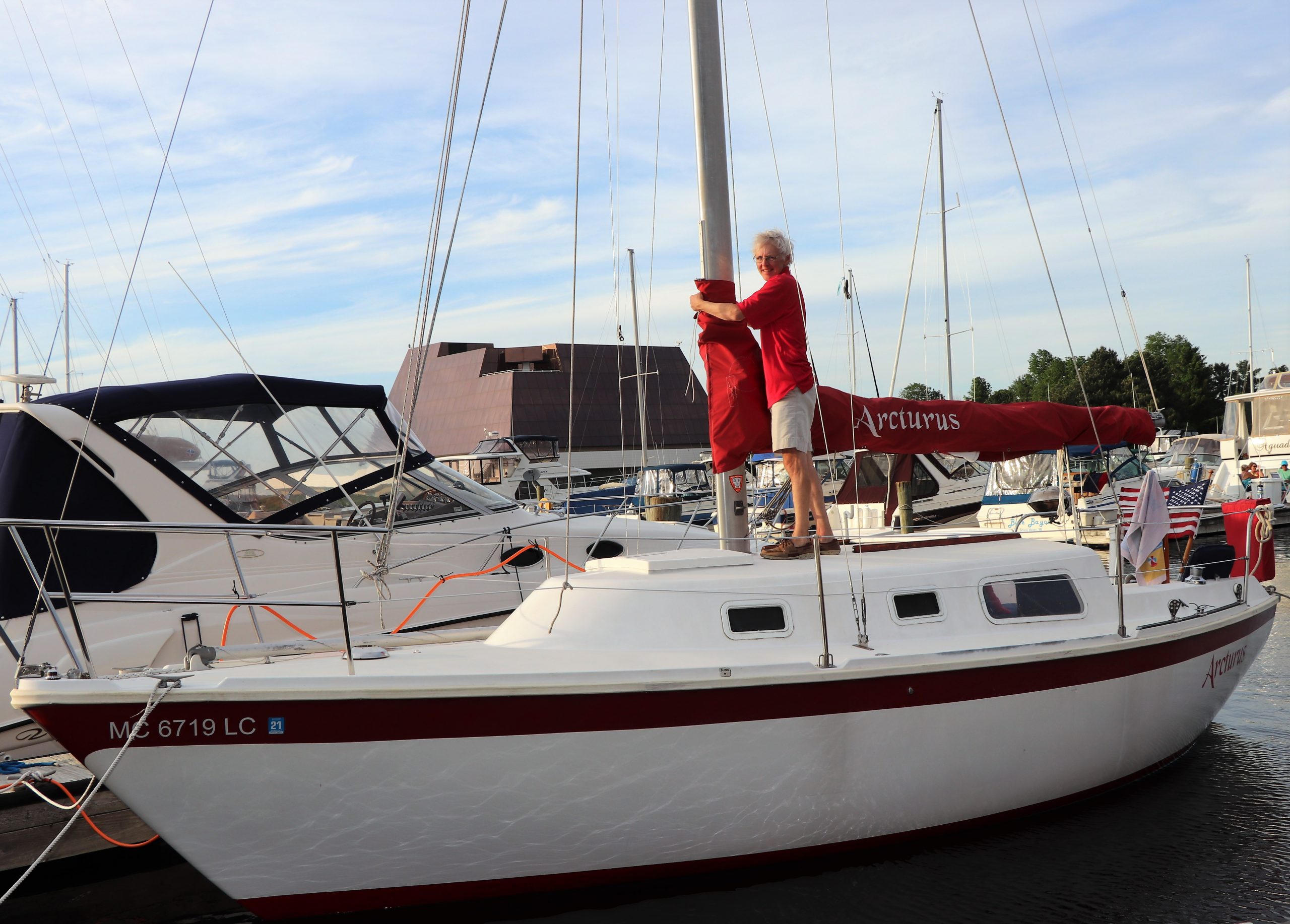 "We can't be completely fossil free on our crossing," Harold said. "For safety, we'll have our motor running to leave our slip, through the channel to Lake Michigan, and as we navigate all of the turns in the McKinley Marina in Milwaukee. I don't want to run the motor very much in the lake, but we'll have that option and enough fuel."
On the way, the Beers will literally fly a flag of justice and inclusiveness from the Arcturus, a 1976 Cal 2-27 they've owned for 20 years. Harold is making a special UCC version of what the nautical world knows as a courtesy flag. "These are flags that boats fly when they're in foreign waters," he said. "For example, we fly a U.S. flag at the stern but would hoist a small Canadian flag when in Canadian water." The Beers' rainbow flag will feature a UCC logo, a rainbow comma and the "A Just World for All" logo.
Besides the fun and eco-friendliness it brings, "sailing is a spiritual practice for us," Harold said. "My mind can't be filled with much else than the trim of the sails, our course, the set of the waves, and any boat traffic there might be. It continues to be a thrill to think that wind alone can get our boat from one shore to the other. Something that can be felt, but not seen, that fills our sails and our hearts. Something that we have no control over, save our changing of course or sails."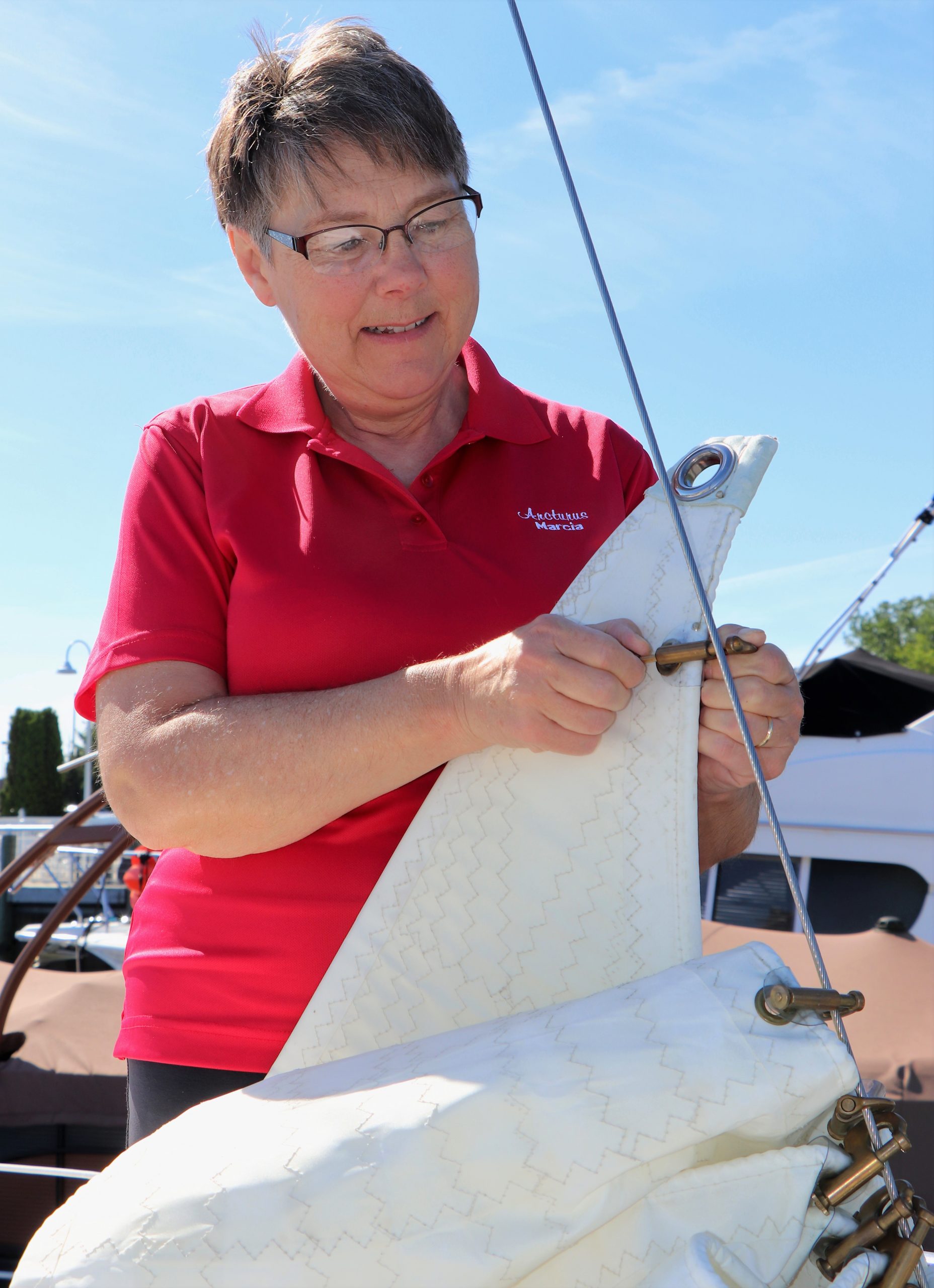 The trip won't necessarily be a breeze. ""We'll be prepared for cold temperatures and rain
---
Related News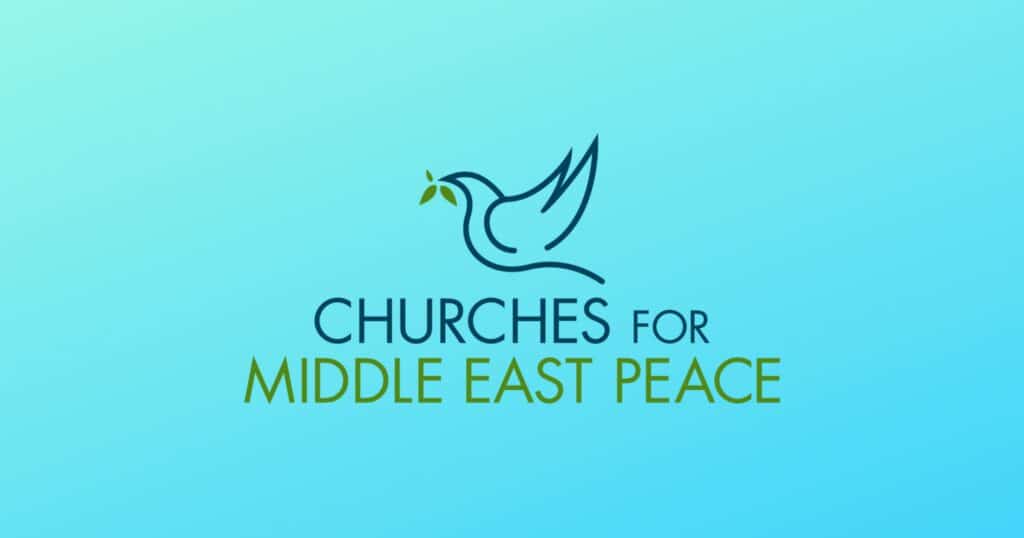 The following statement was issued Dec. 2 by Churches for Middle East Peace (CMEP), of which...
Read More