General Synod App-bassadors available for tech assistance
As General Synod attendees checked into the registration area at the Wisconsin Center in Milwaukee on June 21, they were steered to "App-bassadors" to help them load the General Synod app on their phones if they had not done so before arrival.
But for Rev. Chontell Washington, another delegate was her tech ambassador before she'd even left the airport.
When Washington, from the Rhode Island Conference, was walking through the terminal at the Milwaukee airport, she spotted Synod volunteers with welcome signs. She stopped to chat and met up with another delegate from Michigan named Lily.
While the two shared a Lyft ride to their hotel, Chontell mentioned that she was giving a presentation on Saturday but didn't know what time. The Michigan delegate then showed her how to load the Synod app on to her phone.
"Everyone has been so friendly and welcoming," Washington said. "It's wonderful."
Jeff Kitzman, a local music teacher, was recruited by the Local Arrangements Committee of the Wisconsin Conference UCC to serve as an "app-bassador" because his pastor knew he was tech savvy.
The so-called app confused some people up because it's really a responsive website, not an application that is downloaded from an app store. The process for saving it to an Apple iPhone homescreen so that it appears like an app tripped up many people.
Another app-bassador, Zayna Thomley, lead pastor of First Congregational UCC in Platteville, Wisc., said she found herself most often "helping people who are not native to phones" to both connect to the convention center's wireless internet and to download the app.
The app features the Synod schedule and event locations, including details about educational intensives, workshops, hearings, committee meetings, banquets, youth activities, restaurants around the Wisconsin Center and more. As the Synod goes on, the app notes any changes in times and places. The app is available at: app.synod2019.org.
Tiffany Vail is the Associate Conference Minister for Communications for the Connecticut, Massachusetts and Rhode Island conferences of the United Church of Christ.
---
Related News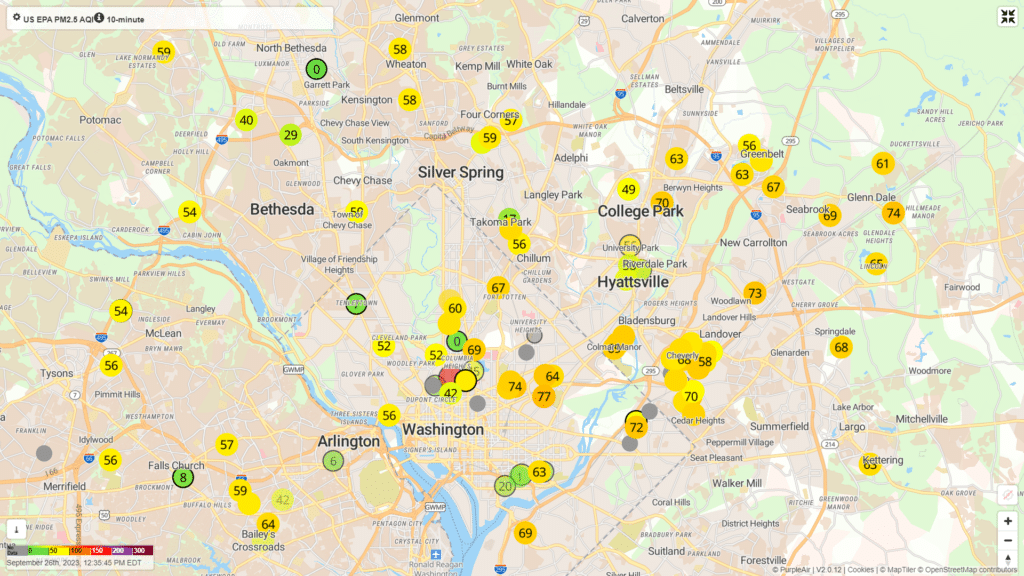 This summer, the United States experienced some of the worst days for wildfire pollution in...
Read More