Colectivo de UCC Latinx Ministries Becomes Historically Underrepresented Group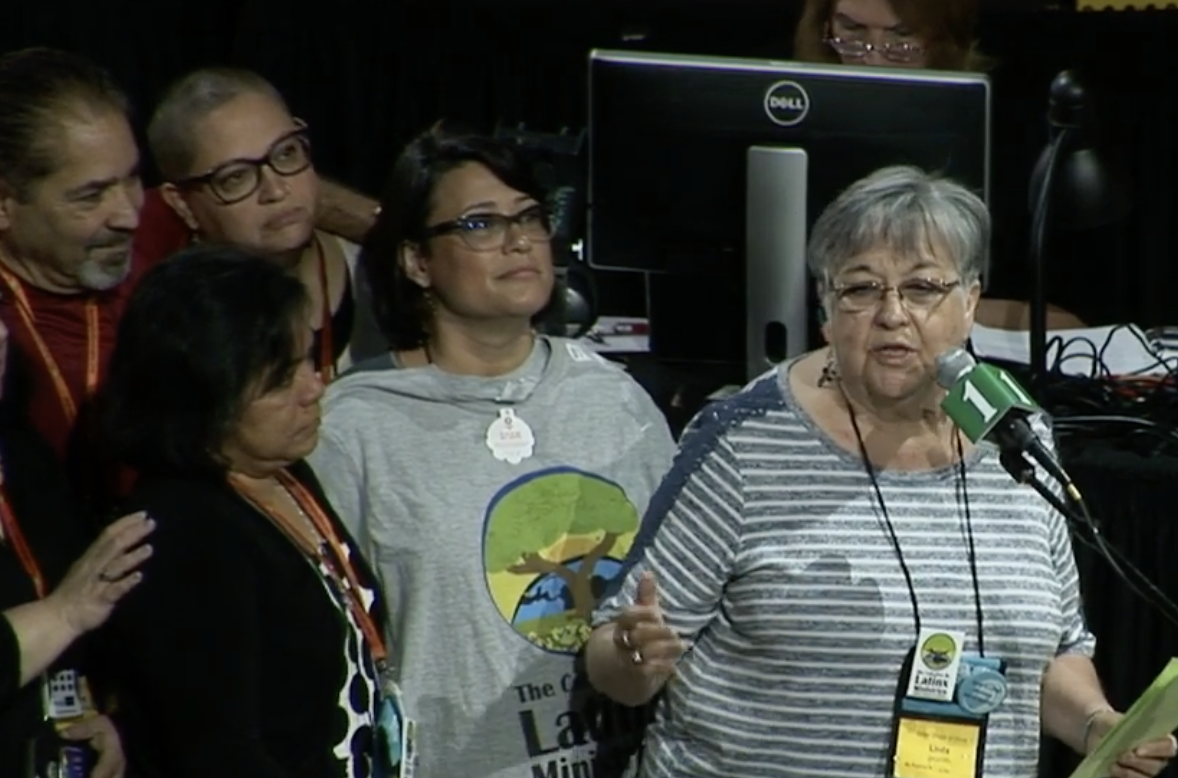 Latinx voices will continue to be heard at General Synod as an official Historically Underrepresented Group of the United Church of Christ, as delegates overwhelmingly affirmed the recently formed Colectivo de UCC Latinx Ministries to take the place of the UCC Council for Hispanic Ministries (CHM). Historically Underrepresented Group status entitles the Colectivo to voice and vote at future General Synods.
The change emerged from two years of research into the state of ministry among UCC Latinx members and congregations, with another year of work to develop the new organization. The 2017 report Latinx Ministries: A Living History of the United Church of Christ revealed some of the complexity of the Latinx experience, coming from 20 different countries sharing a common language. Latinx people continue to be underrepresented in the UCC. 2014 US Census data showed that Hispanics make up 17 percent of the population. But a 2015 Faith Communities Today survey found just 2.1 percent of UCC members identified as Latinx.
On the floor, the Rev. Linda Jaramillo, a past national officer of the UCC and now moderator of its Central Pacific Conference, praised the work of the prior body, the Council for Hispanic Ministries. "In our culture," she said, "the sunset honors our history."
A committee of delegates assigned to study the issue worked with the UCC General Counsel Heather Kimmel to clarify potential relationships with non-UCC partners the Colectivo seeks to work with. They were particularly struck by the last element of the resolution's "whereas" section, which reads, "The Latinx community in the UCC is anxious to claim its place within the body of Christ and be mutually accountable for the future, seeking to be members, not a mission, of the United Church of Christ."
The Rev. Eric S. Anderson is pastor of Church of the Holy Cross UCC in Hilo, Hawai'i.
---
Related News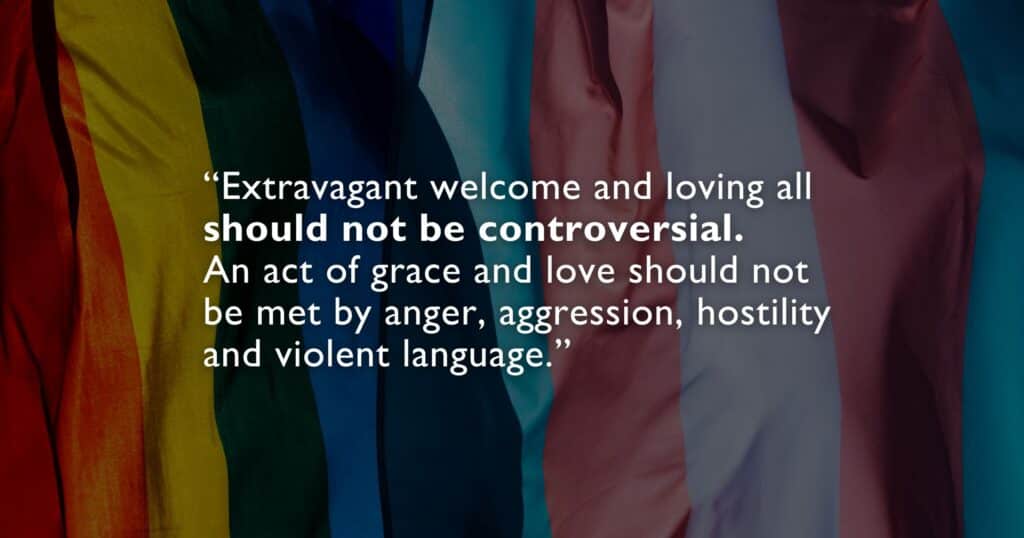 The United Church of Christ National Officers and the Conference Minister of the South Central...
Read More