Synod 2021 is 'Goin' to Kansas City'
To the strains of "Goin' to Kansas City, Kansas City, Here I Come," United Church of Christ members from the Kansas-Oklahoma and Missouri Mid-South conferences formally invited the denomination to the 33rd General Synod, which will be held in Kansas City, Mo., July 16-20, 2021.
Edith Guffey, conference minister for the Kansas-Oklahoma Conference and the Rev. Ginny Brown Daniel, conference minister for the Missouri Mid-South Conference, came together Tuesday afternoon to tout the accomplishments of their respective conferences and the attractions of Synod's next host city.
Synod last met in Kansas City 20 years ago, when it gathered with the Christian Church (Disciples of Christ) Assembly. Guffey, who served as General Synod administrator from 1995-2011, managed that 2001 gathering.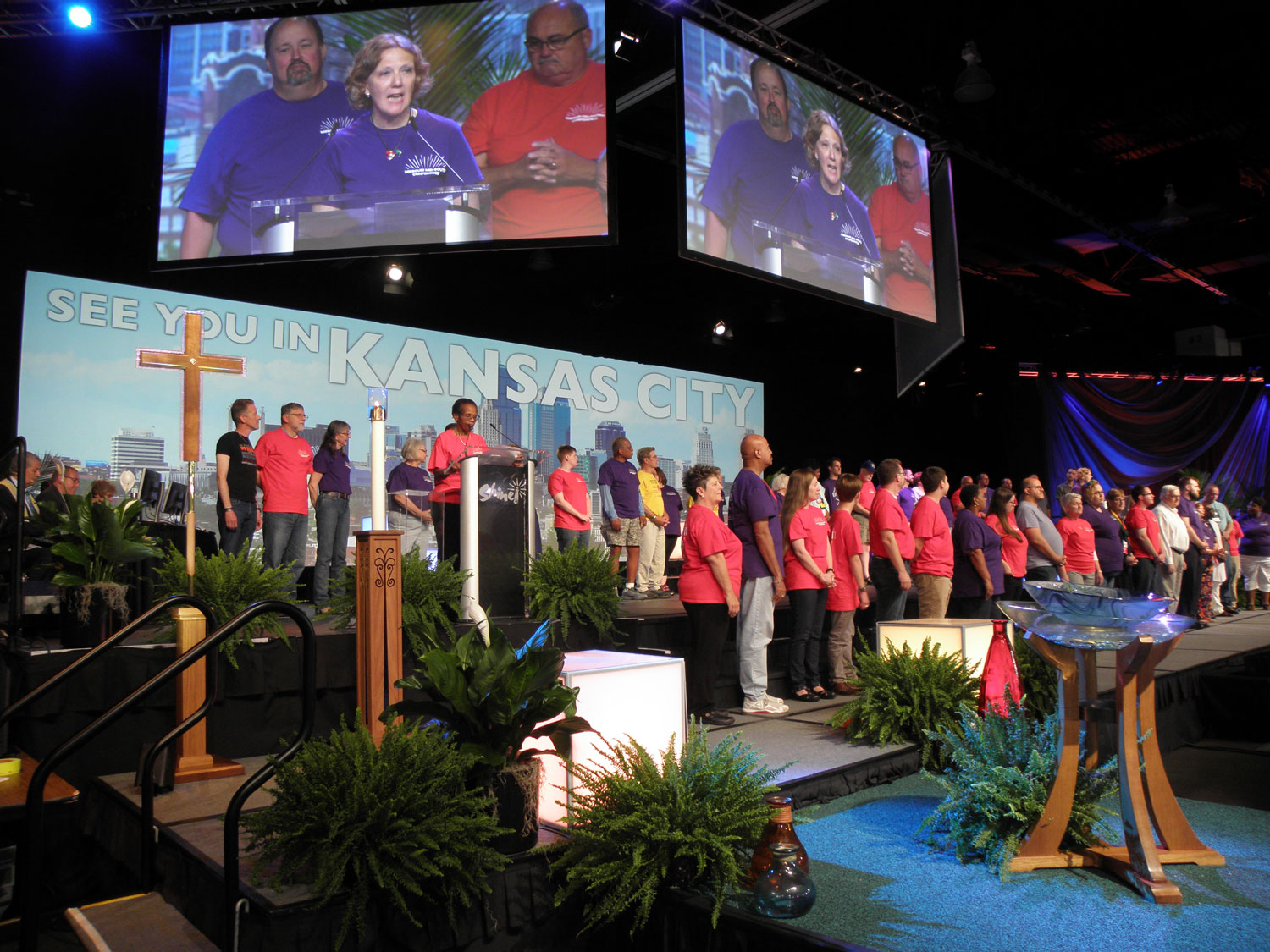 The conference ministers reminded Synod-goers that Kansas City attractions include the American Jazz Museum, the Negro Leagues Baseball Museum and Kansas City Royals baseball games. Daniel munched on a plate of barbecue burnt ends, musing, "What better way to help everyone remember than with food. Woo-hoo!"
Their presentation was accompanied by a video in which Kansas City was promoted as "a diamond in the rough," and "the gem of the Midwest."
Before the Kansas City contingent took the stage, Assistant Moderator Penny Lowes recognized members of the Milwaukee Synod Local Arrangements for their hard work in organizing this gathering. The committee was led by co-chairs Bonnie Andrews, the Revs. Deborah and Tom Payden and the Rev. Tim Perkins. Lowes recalled the volunteers' "colorful signs and cheerful smiles," and noted that much of their work went on behind the scenes, including "providing soap and towels to clean up after serving 3,000 to 4,000 persons communion."
Sara Fitzgerald, a Synod newsroom volunteer, is a member of Rock Spring Congregational United Church of Christ in Arlington, Va.
---
Related News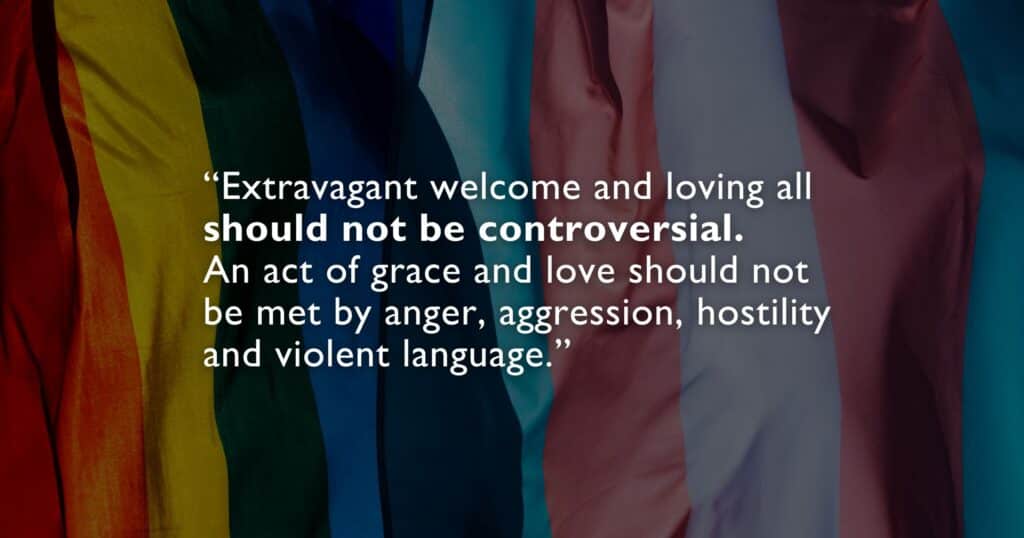 The United Church of Christ National Officers and the Conference Minister of the South Central...
Read More