Synod participants give blood, give hope 
Jamani Blair, from New York City's Safe Haven United Church of Christ, said she's always been willing to give blood but was never able to find an opportunity.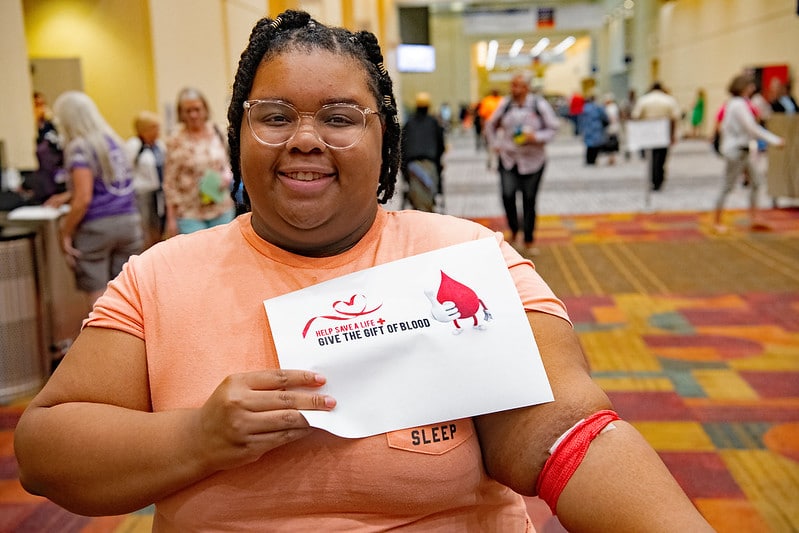 Today, she found her opportunity. According to the American Red Cross, 29,000 units of blood are needed each day in the United States, each given by a donor much like Blair and the 30 others who donated on Monday, July 3, during the 34th General Synod of the United Church of Christ.
Blair's first blood donation experience was smooth and successful, and she says she'll do it again.
Someone needs blood every twenty-nine seconds, which is why Penn Northeast Conference Minister the Rev. Bonnie Bates was donating. She claims to be a "Matthew 25 person," — "whatever you did for one of the least of these brothers and sisters of mine, you did for me." (Matthew 25:40).  
"It's about sharing the generosity for the gifts I've been given," she said. Making her gift more significant is her A-negative blood type, a type found in only 6% of the population. "It's more of an obligation when you have this blood type," Bates added. "Blood is one of those things I can share." In this case, words from Proverbs also work: "Do not withhold good from those who deserve it, when it is in your power to act" (Prov. 3:27).
Grateful for all types
The Indiana Region of the Red Cross facilitated the blood drive. Sara Keyes managed the collection efforts and said while they expected 20 donors, they planned for many more.
"We're looking for O-positive and O-negative donors," she said, but is grateful for all types.
And she said the benefits of each donation are multiplied. One unit of donated blood can save up to three lives, providing support for individuals undergoing medical treatments, emergency procedures, and those suffering from life-threatening conditions. 
In addition to the familiar pint bags, three donors volunteered for the "double red" donation, where their blood flows through a special machine. Plasma and platelets are returned to the donor and extra red cells are kept for patients. It allows the donor to give two units of red blood cells in a single visit. 
Tim Kershner is a General Synod newsroom volunteer from Campton, N.H., in the New Hampshire Conference.
---
Content on ucc.org is copyrighted by the National Setting of the United Church of Christ and may be only shared according to the guidelines outlined here.
---
Related News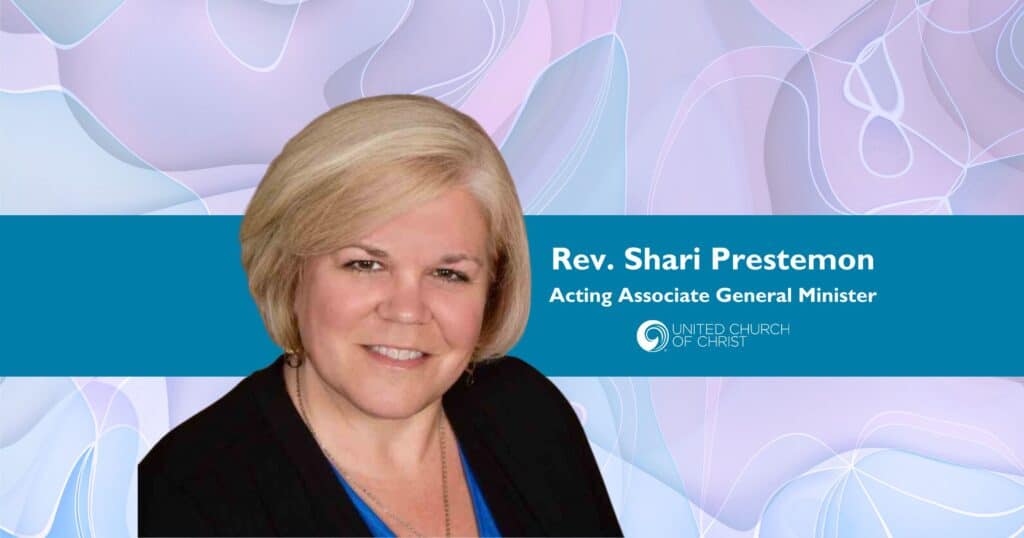 A new United Church of Christ national leader has been called. The UCC Board voted in a...
Read More