Synod offering to fund new scholarship for disabled theologians of color
What causes are important to the United Church of Christ? One way to tell is through offerings that will be collected during worship services at General Synod in Indianapolis on June 30, July 2 and July 4.
Most notably — and in keeping with the Synod theme of "Making All Things New" — the final offering will help build a new opportunity for disabled theologians of color: the Fannie Lou Hamer Scholarship Fund.
The idea for the scholarship came from the UCC Disabilities Ministries board, especially board member the Rev. JJ Flag. Fittingly, Flag will preach during the July 4 closing worship when the offering will be taken.
"If you want to be part of creating theology and putting theology into the church that is more liberative than what has come before, you want to donate to this scholarship," said Bekah Maren Anderson, who co-chairs the UCC Disabilities Ministries board alongside the Rev. Jess Chancey. "We are going to be funding some theologians who are going to be doing wonderful work. … Anyone who is donating is helping make that happen."
Offerings during opening worship June 30 will support the work of the World Communion of Reformed Churches with Indigenous peoples globally, while the community worship offering July 2 will support the UCC's Annual Fund.
---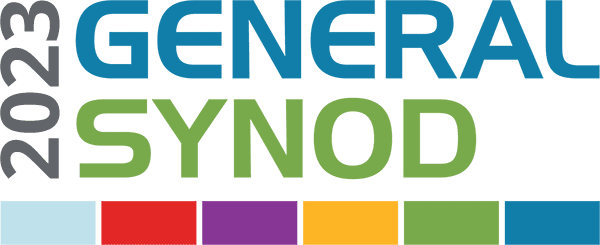 The United Church of Christ's 34th General Synod will be held June 30-July 4 in Indianapolis. For registration, programming, information and more, visit generalsynod.org.
---
Uplifting intersectionality
The new scholarship is getting a $50,000 kickstart from the Disabilities Ministries board, according to Anderson, with the intention of uplifting and furthering intersectional theology.
"We've been talking about, as a board, for a while the ways in which we can participate in the work of racial justice," she said. "We think a lot about the relationship between race and disability."
And because Black and Indigenous people of color are "often poorly represented in disability organizations," as Anderson noted, financial investment is key to promoting equity.
"We believe the church could benefit from more disabled theologians of color, and we know finances can be a barrier," she said.
The Disabilities Ministries has offered two scholarships — the Rev. Virginia Kreyer scholarship for persons with disabilities pursuing authorized ministry in the UCC, and the Harold Wilke scholarship for persons working in disability ministry — but Anderson said the board wanted to "carve out this particular space" for theological pursuits.
And they especially wanted to offer an opportunity to emerging BIPOC theologians.
"Liberation theology and disability theology have connections to Black theology," Anderson said. "And yet, we don't get to see that many people bringing those things together."
Honoring an icon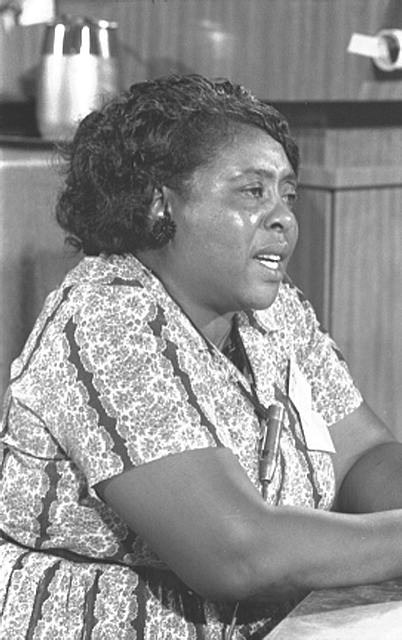 To make the focus on intersectionality clear, the board chose to name the scholarship after fabled civil rights activist Fannie Lou Hamer.
Anderson explained that the board wanted to honor Hamer because of her life work promoting racial justice, her legacy as a women's rights organizer and her "very deep faith" as a "devout Christian." But there's another part of Hamer's story that Anderson feels is particularly relevant to this scholarship.
"Not many people know, but they should, that she also lived with disabilities," said Anderson, explaining that Hamer contracted polio as a child; suffered a forced hysterectomy that led to "emotional and physical consequences"; and also was "brutally beaten" by police when she was arrested for protesting injustices.
"So many of the disabilities that she sustained were because she was a poor Black woman in the South," Anderson said.
Although there's no evidence that Hamer ever identified as disabled, "she certainly took an intersectional approach to her advocacy and activism," Anderson said, and thus is an ideal figure to highlight in an effort to uplift people who are "multiply marginalized."
Open to any level
The scholarship will be available to applicants who are disabled people of color pursuing a theological education, but that includes a wide range of educational levels. Anderson explained that an applicant could be an incoming college freshman or completing their dissertation. And the scholarship isn't just for ordained ministry, either.
"We want to know that people have an interest in theological work," Anderson said. "That doesn't mean they need to have an extensive background in theology."
While priority will be given to members of a UCC congregation or those connected to a UCC setting in some way — enrolled in a UCC seminary, for instance — candidates who aren't involved in the UCC will be considered, too.
An important component for applicants will be how they describe themselves and their theology.
"We want to hear people talking about how their disability identity and their racial identity impact them … and how the intersection influences their theology," Anderson said.
The application will follow the standard UCC scholarship process, opening in December and closing in March. More information about the scholarship, including application details, will be forthcoming.
To support this offering, donations can be made here or by texting UCCFLH to 41444.
Other offerings
While they help seed the Fannie Lou Hamer Scholarship Fund, Synod delegates, visitors and anyone else who wishes will be able to support other worthy causes as well.
During the opening worship Friday, June 30, donations will be collected for the World Communion of Reformed Churches. This offering will help support work that the WCRC is doing globally toward reconciliation with Indigenous Peoples and advocating for their rights, using the United Nations Declaration of the Rights of Indigenous People as a framework. To support this offering, visit here or text UCCIND to 41444.
The second offering — collected during the community worship service on Sunday, July 2 — will go toward the UCC's Annual Fund. Donations support the work of the National Setting, including ministries of the Office of General Minister and President, Wider Church Ministries and Justice and Local Church Ministries.
Visit the Annual Fund giving page here or text UCCGS to 41444 to support these ministries.

Learn more about all that's happening at General Synod 34 by visiting generalsynod.org.
---
Content on ucc.org is copyrighted by the National Setting of the United Church of Christ and may be only shared according to the guidelines outlined here.
---
Related News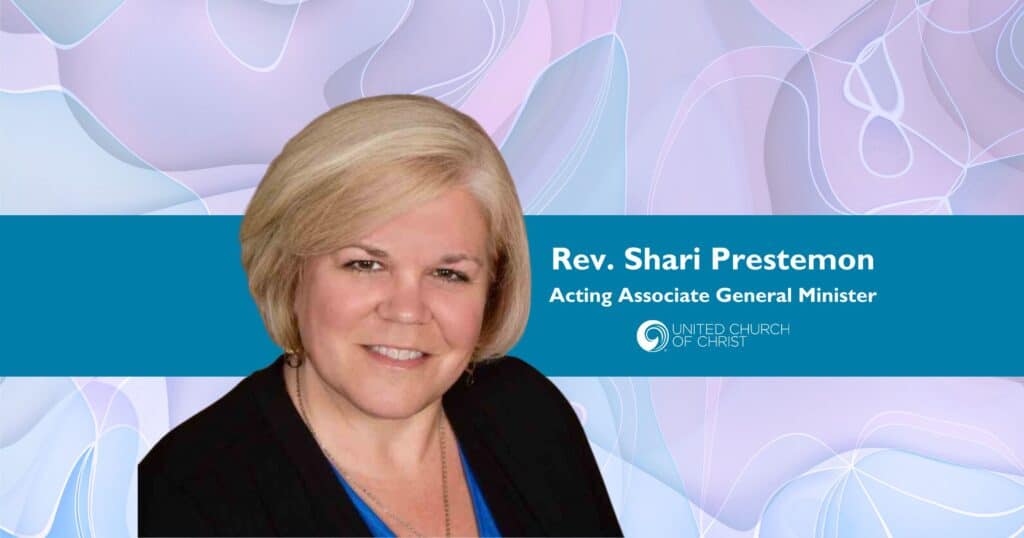 A new United Church of Christ national leader has been called. The UCC Board voted in a...
Read More