Synod delegates 'deplore' conversion therapy, call for its ban
Delegates to the United Church of Christ General Synod condemned conversion therapy, the medical practice that attempts to "cure" the sexual or gender identity of LGBTQ individuals.
With more than 98 percent of those voting in agreement, the gathering called on local congregations to "advocate for state and federal laws protecting adults, youth and children" from the practice. They also called on parents, ministers and caregivers to "protect those in their care" from persons or programs which may use conversion therapy. 
The vote came July 18 during the final plenary session of the UCC's biennial national meeting.
Local action 'strongly urged'
Conversion therapy, also known as reparative therapy, is legal in all 50 states, though the practice is banned on minors in 20 states. Efforts are underway in several state legislatures to end the practice. Most medical bodies, including the American Medical Association and the American Psychiatric Association, believe this therapy is "ineffective, unethical or harmful."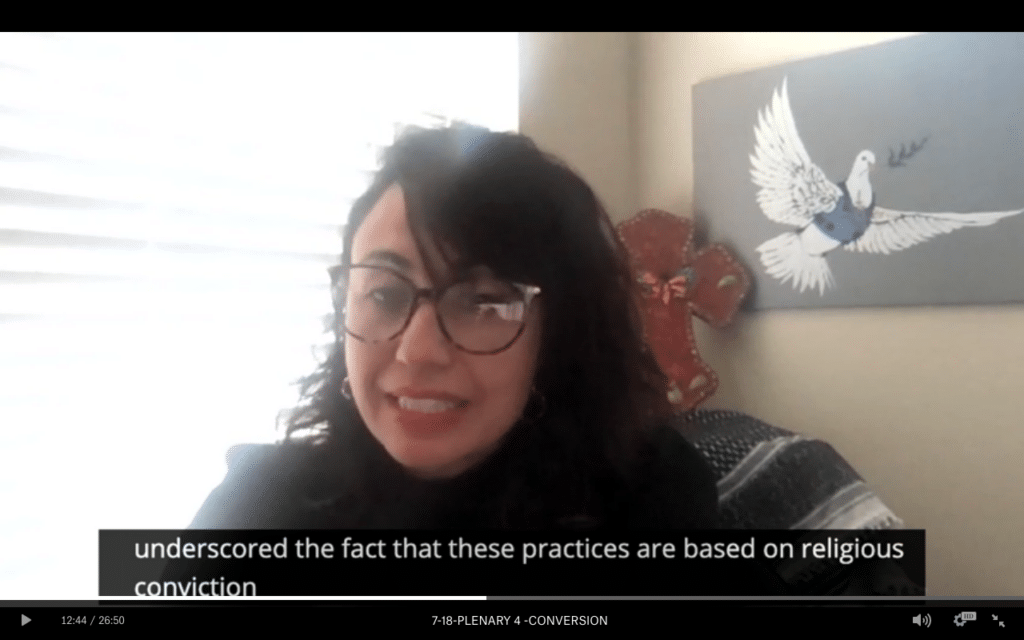 The Rev. Crystal McCormick, a pastor from the South Central Conference, chaired the delegate committee reviewing the resolution. In recommending its adoption she noted the committee's "strong consensus" on connection between conversion therapy and "suicide, suicide attempts, and suicidal ideations" for LGBTQIA+ individuals.
Submitted by the UCC Open and Affirming Coalition and the UCC Mental Health Network, the original resolution was amended to strengthen the document's language to "strongly urge" local churches and members to work toward a ban on the practices, and to work with ecumenical partners in their work to share information regarding conversation therapy.
Andrew Lang, executive director of the Open and Affirming Coalition, is "grateful" for the clear message sent to churches insisting on prohibition of "any medical practice based on the assumption that non-conforming sexual orientation or gender identity is a 'disease.'"
'Barbaric practices'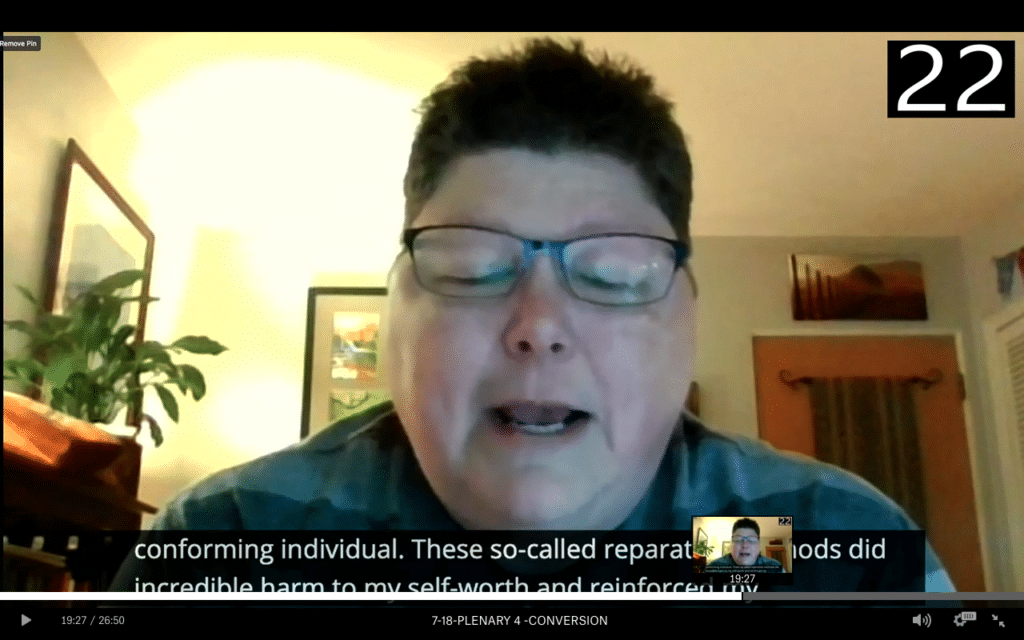 Proponents noted research showing conversion therapy is "associated with compromised mental health and that those who received conversion therapy experienced greater thoughts of suicide and suicide attempts." Data from the Trevor Project found that 42 percent of conversion therapy subjects attempted to end their life.
The Rev. Izzy Harbin, a delegate of the Indiana-Kentucky Conference, identified herself as a "survivor" of this therapy. She spoke in favor of the resolution.
"The so-called reparative methods did incredible harm to my self-worth and reinforced my established internalized homophobia and shame," she said. "I found my own help that I needed and began my own healing process from these barbaric and evil practices. However not everyone is not so fortunate." She urged delegates to vote yes as a step towards ending "these barbaric practices."
Tim Kershner, a longtime General Synod Newsroom volunteer, lives in Campton, N.H., in the New Hampshire Conference.
---
Related News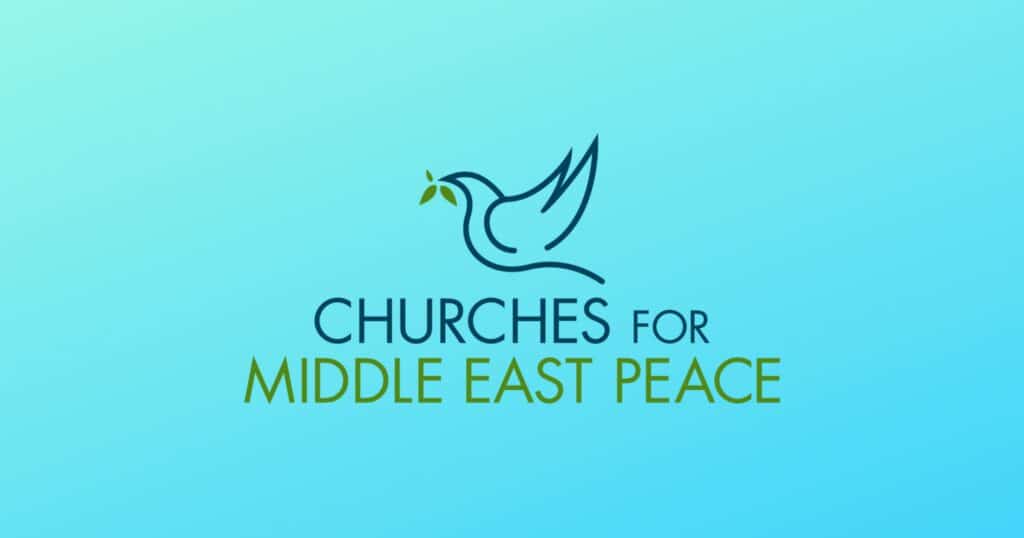 The following statement was issued Dec. 2 by Churches for Middle East Peace (CMEP), of which...
Read More