Synod celebrates newly started congregations
Despite COVID-19 and other challenges, "the church of Jesus Christ still stands strong, and it's still growing."
Those words from the Rev. Aaron Wade introduced a July 16 welcome to newly started congregations of the United Church of Christ.
The moment came during a plenary session of the UCC's online General Synod.
"We as a denomination, as a nation and as a world have been going through peculiar times," said Wade, minister for congregational granting with Justice and Local Church Ministries. "Many of have experienced wars, threats of wars, racial injustices, famine and disease. Protest, insurrections, hunger and other things are playing out in our world even today."
New churches in the UCC are responding to that world in innovative ways, Wade said. They take a range of forms, whether "agricultural communities, worshiping in bars, gathering in the wild" — or, "as many of us have recently experienced, gathering virtually."
Among the seven new churches are:
Each of them appeared briefly in the video, which also named their pastors and the UCC Conferences that helped start and welcome them into the UCC.
Wade said the congregations draw people "from every walk of life" and are active in "meeting the needs of the community" and "bringing about a just world for all."
---
Related News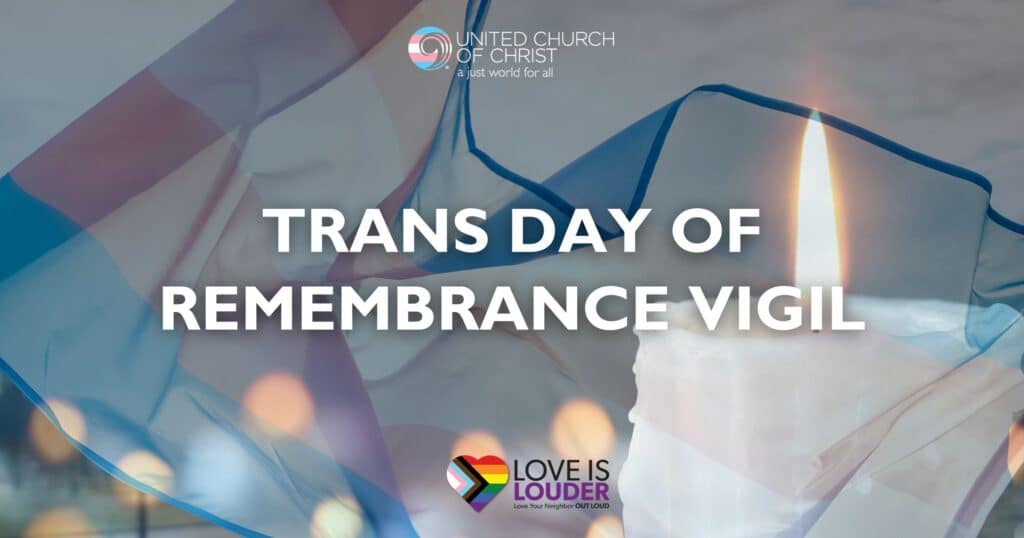 To mark Transgender Day of Remembrance (TDOR), the United Church of Christ hosted a vigil...
Read More