Survey shows interest in interfaith ministry, increase in women pastoring UCC churches
The latest research of congregational life shows significant shifts within United Church of Christ.  More churches are engaging with other faith traditions, there is an increase in female pastors and changes in how local churches are ministered to, with an increase of bi-vocational pastors.
Almost 1,000 congregations of the United Church of Christ participated in a recent survey that examined trends on membership, programming, youth and young adult ministries, vitality and use of technology to give them insight on how to grow.
Those insights from the Faith Communities Today (FACT) survey, the longest-running survey of congregational life in the United States, were collected and will be shared by the Center for Analytics, Research and Data—the UCC's research and information office. The survey provides information about local church programs and mission giving, and gives congregations a glimpse of their own mission life compared to what other UCC churches are doing to help pastors and congregations gauge what they do within the wider church.
According to the results, one in four UCC pastors are bi-vocational, with 15 percent bi-vocational by choice, and 10 percent bi-vocational by circumstance. Additionally, one in ten pastors in UCC churches serve more than one congregation.
"Twenty-five percent is a lot, when you consider that a quarter of all ministers serving congregations are bi-vocational," said the Rev. Kristina Lizardy-Hajbi, director of CARD. "That was probably not the case 20 years ago."
That one-in-four statistic "makes sense," according to the Rev. David Cowell is one of those bi-vocational ministers. He pastors First Congregational Church in San Francisco, one of the three oldest churches in the city, and also does adult and pediatric hospice counseling. "[Bi-vocational ministry is] going to grow," he added. "I think the congregation would love to have more hours, but that doesn't necessarily mean more hours for me. It could mean bringing someone else for a specialized ministry or sharing some ministry."
"I am, at heart, someone who loves doing pastoral counseling and my hospice work allows me to do that," Cowell said. "I like to preach and I get to have a different aspect of pastoral identity that resonates with me with I and enjoy doing."
In terms interfaith engagement, there has been a significant shift in the last five years within the UCC of churches that engaged with other faith traditions (non-Christian) through worship, educational or fellowship activities, and community service. Statics showed the largest increase within interfaith engagement was in meals, celebrations, fairs or cultural events.
"I think because of broader changes in the world, and within Christianity, we see the need to reach out to other faiths to reach common goals of social justice," Lizardy-Hajbi said.
Park Hill UCC in Denver has interfaith relationships that go back decades, and previously shared its building with a Reform Jewish synagogue, Temple Micah, for 36 years. "We share service projects, we have a called staff person as a minister for interfaith relations, and we've done dialogue with Muslim leaders in the community. It simply is who we are," said the Rev. David Bahr, pastor of Park Hill Congregational UCC in Denver. "We seek out ways to live in an interfaith context. We have a number of interfaith families who participate, which can make us more welcoming to diverse families."
The survey also showed a significant increase in the percentage of female solo or senior pastors in the denomination, jumping from 34 percent in 2010 to 39 percent in 2015. The number is expected to increase as well, Lizardy-Hajbi said. "Females outpace males in seminary, and have for some time," she added. "It's also the case that more and more congregations become comfortable having a female minister as the senior, or only, pastor."
CARD will share some of the noteworthy findings from the FACT 2015 survey during a webinar on Oct. 21 from 10-11 a.m. (ET). Those interested can join here.
"We are inviting the church to see the results, including those who participated, to offer them insight as to where their church falls across the spectrum of UCC churches," Lizardy-Hajbi said. "My hope is people can understand where their congregation is in our broad diversity of churches, and maybe use the information presented for strategic planning or trying new ministry."
---
Related News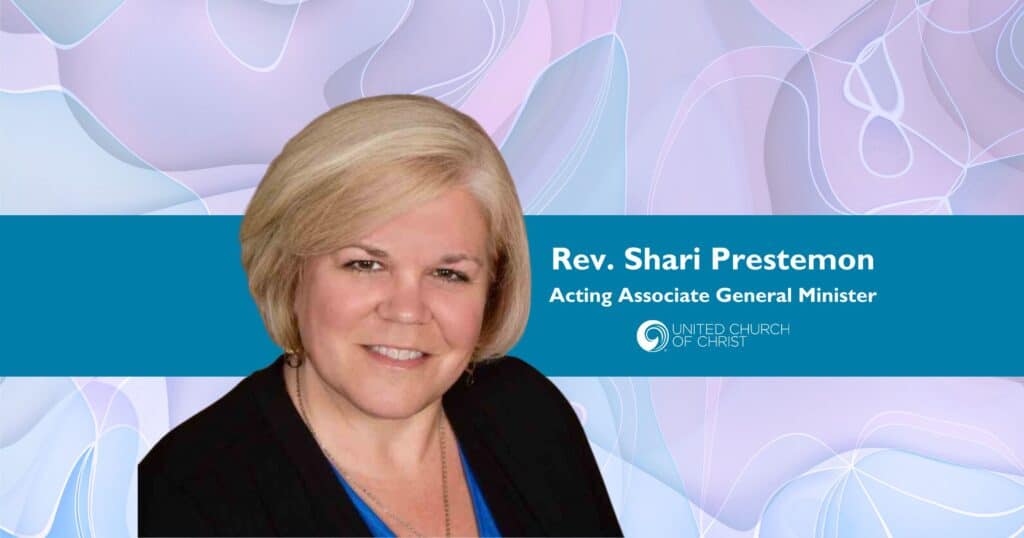 A new United Church of Christ national leader has been called. The UCC Board voted in a...
Read More