Justice revival launches new interfaith climate care response team
Looking ahead at the destructive impact that coal, gas and oil shipments to the Northwest would create on the environment, a group of faith leaders in the state of Washington organized a new emergency response unit, and commissioned it on Saturday by staging a 'what if' demonstration as its first public witness around climate care.
Environmental advocates and leaders of the United Church of Christ, founding members of the Emergency Response Unit for the Faith Action Network, join others in the statewide interfaith organization, raising their collective voices to protect God's creation. On Nov. 8, the group illustrated the possible ill effects of new oil shipments in a Vancouver community near a proposed oil terminal.
"The coal, oil, and gas shipments planned for the Pacific Northwest would carry more carbon annually than five Keystone XLs," said the Rev. Brooks Berndt, pastor of First Congregational UCC, in Vancouver, Wash.
"First Congregational UCC decided to dedicate the Emergency Response Unit as a team of advocates who will respond to threats of danger and acts of harm in our community. They will arrive at places of concern in a MASH-style ambulance owned by Tom Renner, a member of First Congregational United Church of Christ," Berndt said.
The group staged a demonstration, in which the military ambulance arrived on the scene of a "ecological accident" on the Columbia River, one that environmental advocates fear is looming on the horizon.
"The unit's first street theater action targeted a proposed oil terminal in Vancouver," he said. "The unit was responding to an emergency situation: Port Commissioners have placed private profit over public health by approving a lease to Tesoro-Savage for an oil export terminal."
Advocates are concerned that air pollution, toxic chemicals, oil spills, train explosions, and global warming will be the result.
Berndt said the commissioning service for the new emergency response unit included representatives from eight community action organizations including Jobs with Justice, the Brady Campaign, Beyond Coal, the Sierra Club, Planned Parenthood, and the International Longshore and Warehouse Union.
"Four of these organizations hold their meetings in our church," Berndt said. "We hope the Emergency Response Unit can partner with these organizations for future street theater actions."
The demonstration helped wrap up the UCC's first climate "justice revival" that was held at First Congregational UCC. The weekend retreat was attended by about 100 people from across the life of the denomination.
---
Related News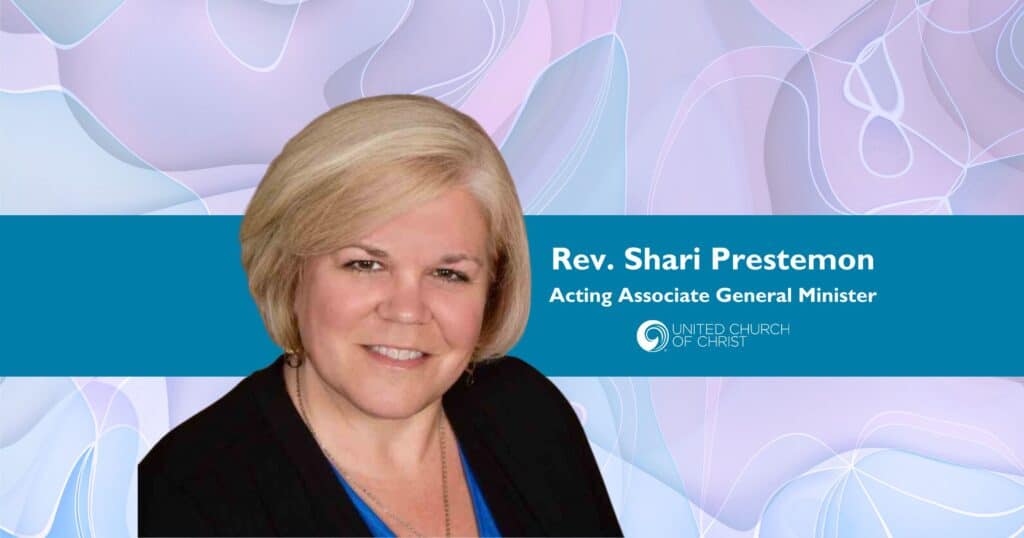 A new United Church of Christ national leader has been called. The UCC Board voted in a...
Read More