SpongeBob receives 'unequivocal welcome' from UCC
Joining the animated fray, the United Church of Christ today (Jan. 24) said that Jesus' message of extravagant welcome extends to all, including SpongeBob Squarepants – the cartoon character that has come under fire for allegedly holding hands with a starfish.
"Absolutely, the UCC extends an unequivocal welcome to SpongeBob," the Rev. John H. Thomas, the UCC's general minister and president, said, only partly in jest. "Jesus didn't turn people away. Neither do we."
For that matter, Thomas explained, the 1.3-million-member church, if given the opportunity, would warmly receive Barney, Big Bird, Tinky-Winky, Clifford the Big Red Dog or, for that matter, any who have experienced the Christian message as a harsh word of judgment rather than Jesus' offering of grace.
The UCC's welcome comes in the wake of laughable accusations by James C. Dobson, founder of Focus on the Family, that the popular SpongeBob and other well-known cartoon characters are crossing "a moral line" by stressing tolerance in a national We Are Family Foundation-sponsored video that will be distributed to U.S. schools on March 11, 2005.
Later, an assistant to Dobson called SpongeBob's participation in the video "insidious."
Thomas said, on the contrary, it is Dobson who is crossing the moral line for sending the mistaken message that Christians do not value tolerance and diversity as important religious values.
"While Dobson's silly accusation makes headlines, it's also one more concrete example of how religion is misused over and over to promote intolerance over inclusion," Thomas said. "This is why we believe it is so important that the UCC speak the Gospel in an accent not often heard in our culture, because far too many experience the cross only as judgment, never as embrace."
Dobson, despite his often-outrageous viewpoints, is arguably one of the most oft-heard religious voices in popular culture today. Through his Focus on the Family media empire, Dobson produces daily commentaries that appear widely on television and radio stations across the United States, often times as "public service announcements."
Meanwhile, the UCC's recently released 30-second paid television commercial – produced to underscore the denomination's belief that Jesus didn't turn anyone away – has been rejected by two major television networks for being "too controversial."
"Resistance to our message is formidable," Thomas says, "because we're cutting against the prevailing grain of a society that is afraid of the stranger, suspicious of difference and easily seduced by narrowly defined theological boundaries."
The 1.3-million-member United Church of Christ, with national offices in Cleveland, has almost 6,000 local churches in the United States and Puerto Rico. It was formed by the 1957 union of the Congregational Christian Churches and the Evangelical and Reformed Church.
For more information on the "We Are Family" children's video, visit www.wearefamilyfoundation.org.
---
Related News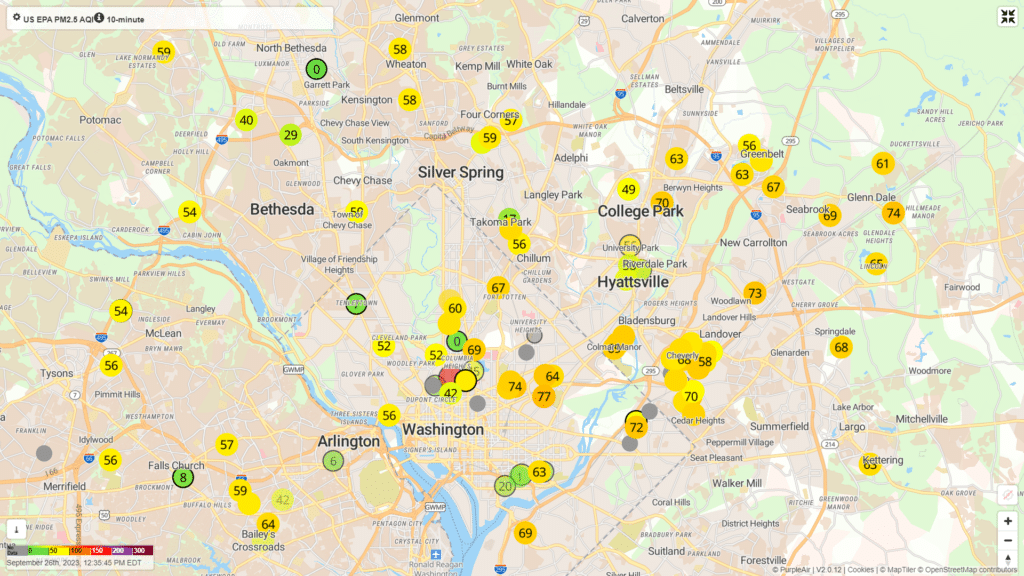 This summer, the United States experienced some of the worst days for wildfire pollution in...
Read More