UCC congregations celebrate Super Bowl Sunday with the Souper Bowl of Caring
While more than 100 million Americans watch the Seattle Seahawks and New England Patriots battle in Super Bowl XLIX this Sunday, Feb. 1, congregations of the United Church of Christ will be participating in a different type of bowl. Through the Souper Bowl of Caring, churches throughout the country will collect funds, food and nonperishable items to donate to local organizations with a focus on those in need. For many groups, the annual event is a time to think about those who have less on a day dedicated to food, football and fun.
"This is important ministry for us because we are directly affecting change for individuals in our community," said Katie Curran, associate for education and administration at Pleasantville UCC in Chalfont, Pa., who leads the church's Souper Bowl of Caring effort. "We have a huge push for this through our youth. We feel it's important for them to be involved and understand that everything we're collecting is helping individuals who potentially live right down the street from us."
Pleasantville UCC has participated in the Souper Bowl of Caring since 2011, collecting nearly $1,500 and 2,000 pounds of food for the cause in that time. The church gives all of its donations to the New Britain Food Larder, a local food pantry with which it has a connection throughout the year. The church promotes the initiative in different ways, such as a skit performed before worship service by members of the youth group, in the weeks leading up to Super Bowl Sunday.
"A lot of people participate in different ways," Curran said. "It's a total congregational effort."
Mexico Congregational UCC in Mexico, Maine, has participated in the Souper Bowl of Caring since 1997 and the small congregation has donated more than $1,000 and a few hundred nonperishable food items. The church hosts a potluck lunch with a variety of soups, while taking a collection of money and canned goods. The food items are donated to the GRAMPA Food Pantry, housed inside the church, and the funds are given to the GRAMPS Meal Site, which provides a community meal to the needy once a week, said Pastor Izzie Radford-Nash, pastor of Mexico Congregational UCC, who gives the blessing at the GRAMPS meal once a month.
Radford-Nash says the Souper Bowl of Caring is a way her congregation can make a difference in the lives of others, while supporting these important organizations in their community.
"We don't have a big congregation in any way, so it's something we can do," she said. "Because of the connections that we have with the food pantry and the community meal, I don't see us stopping any time soon."
---
Related News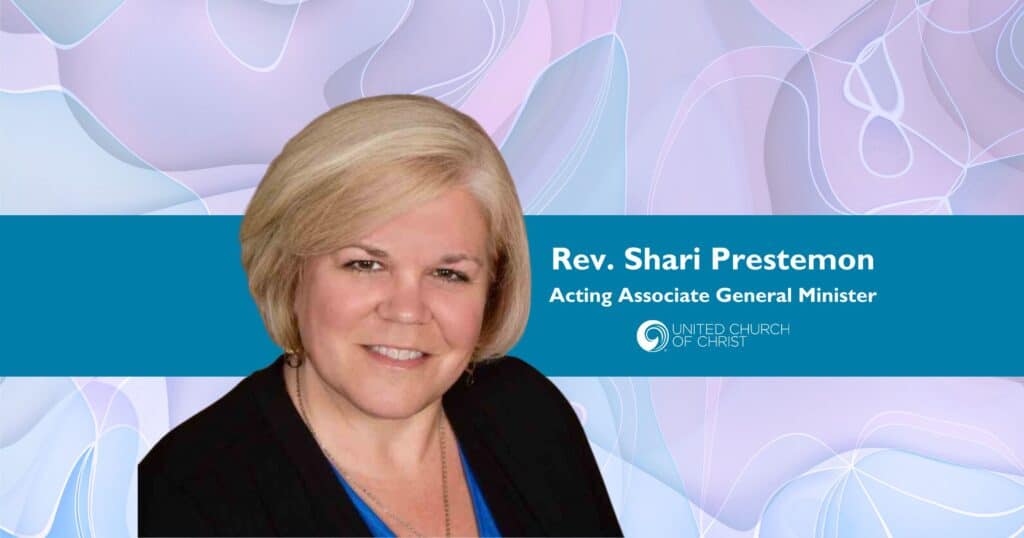 A new United Church of Christ national leader has been called. The UCC Board voted in a...
Read More