Chicago clergy bring 'Souls to the Polls' for early voting in mayoral election
Chicago clergy are on a mission to make the city's upcoming mayoral election count. Through an initiative they're calling Souls to the Polls, faith leaders are aiming to increase voter turnout by having members from at least 100 local congregations commit to early voting. To the Rev. Marilyn Pagán-Banks, the most effective way to guarantee that the concerns of minority and low-income neighborhoods are addressed is if the people in those communities get to the polls and vote for the candidates who can make it happen.
"If you want changes made, then you need to make sure you are voting for people who care about the same issues," said Pagán-Banks, pastor of San Lucas UCC and Namaste UCC in Chicago, who is involved with the effort. "We are trying to connect people to their role of having the government be for the people – and how that hasn't happened and won't happen unless the people demand it."
Early voting will take place six days a week in all of Chicago's 50 wards from Feb. 9-21. Clergy involved with Souls to the Polls are working to get their church and community members registered to vote, and will provide buses to transport groups of people to the polls on Feb. 15. Getting people signed up is the first step, and following through with the voting process in a group is what makes this successful, Pagán-Banks said, adding that there was a similar effort during the governor's race last November that got thousands of Chicagoans out for early voting. Souls to the Polls encourages early voting because waiting until Election Day increases the likelihood that unforeseen events will prevent people from casting their ballots, she said.
"When you set the time, date, and logistics then it becomes real," Pagán-Banks said. "We're not just saying 'go,' we are saying 'let's go.'"
The nonpartisan effort is not telling people who to vote for, but is helping to identify the issues that matter to low-income and minority communities – such as mass incarceration, unemployment, neighborhood investment, police accountably, minimum wage, and quality schools – and linking them to the governmental process. Pagán-Banks believes there is a disconnect between the different levels of government and how they are intertwined and, typically, the majority of people from lower-income communities don't turn out for non-presidential elections. The Souls to the Polls initiative aims to educate community members that every election is important, and that electing change in local government is the quickest way to improve their day-to-day lives.
"If we speak to them about the issues and connect them to voting, it makes sense, but if you just tell them to go vote, then it's not going to matter," said Pagán-Banks. "It's an opportunity for a conversation about how this all works. Voting for president is important, but not sufficient if you want to make change in the government and policies that affect our communities."
Clergy will campaign for Souls to the Polls through the early voting period, and will continue to push people to vote until Election Day on Feb. 24. Pagán-Banks says this effort follows the tradition of the UCC by "connecting faith to the public arena and putting a voice in those places where injustice is happening." She is doing her part by being proactive in the work.
"If I can get 50 people to vote early, I'd feel great about that," Pagán-Banks said. "If there are 100 churches and we all do the same, that will be a good thing."
---
Related News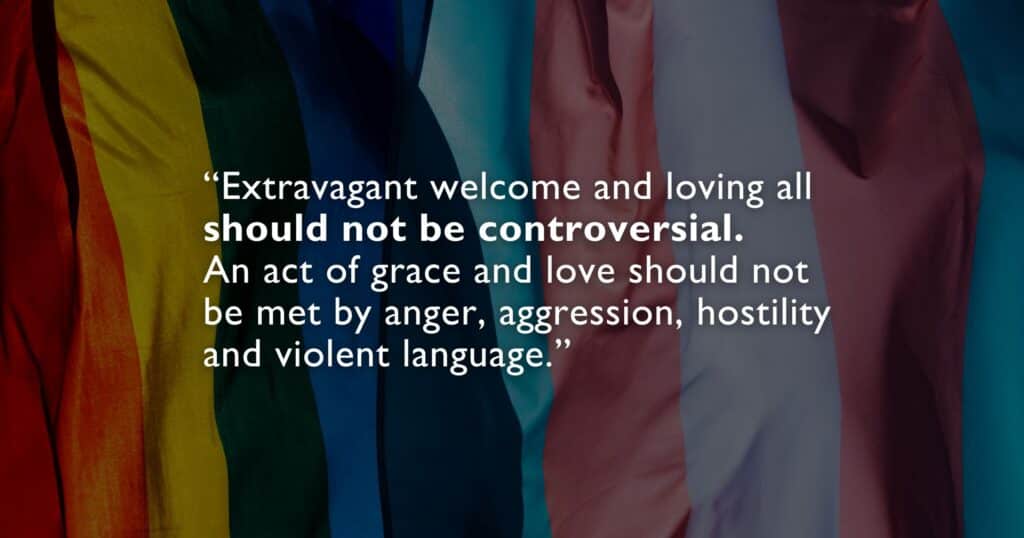 The United Church of Christ National Officers and the Conference Minister of the South Central...
Read More