Songwriter shares spirituality of Synod experience though music
A painter, a poet, and a musician. The third theological reflector of the UCC Milwaukee General Synod, Sandra Champion, creatively shared her perspective on the experience by composing two original musical compositions.
Champion, Director of Music Programs and an Instructor in the Digital Sound Design program at Dakota State University, spent the first four days of the gathering moving around and experiencing as much of the event as she could. She said as she witnessed the work, the exhibits and especially the committee work of delegates, the words and melodies of two songs began to play in her head.
"I just absorb, and I hear the song in my head and I write it down," said Champion about her process of writing.
The first song was an expression of the difficult issues the delegates addressed and the deep convictions displayed in the meetings. Champion called it "angsty" and wrote it in a minor key to reflect that feeling.
"People are very passionate and there is a lot of saltiness," said Champion, referring to Rev. Traci Blackmon's sermon on Friday's worship. "The first song acknowledges that, kind of sits in that and then the second song just cleanses it."
Champion told those in the Tuesday afternoon plenary that her second song was about releasing the negativity and the refilling. The words of the song echo that release. "Sweet, sweet surrender. All that I am. All that I am."
Champion performed both songs singing and playing the piano. Dr. Thomas More Scott, the Music Director of the General Synod Worship Production Team, joined her in the performance of the second piece.
Sheet music for Champion's two songs, titled "Let It Shine" and "Surrender Meditation", are both available here. You can also download them free on UCC Resources, by searching by song title. Simply search by the title of each song, add them to the cart and check out.
Song Downloads:
Let it Shine
Surrender Meditation
Read the articles about the other two General Synod Theological Reflectors: Poet Jack Evans and Artist Tia Richardson.
Drew Page is the Digital Media Editor for the Connecticut, Massachusetts and Rhode Island Conference, UCC.
---
Related News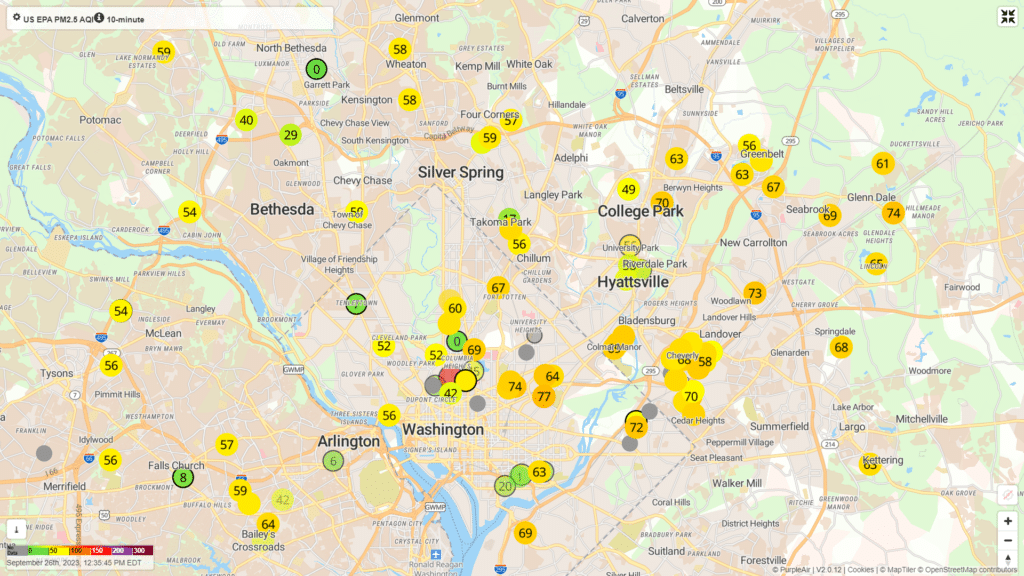 This summer, the United States experienced some of the worst days for wildfire pollution in...
Read More