Small Massachusetts church addresses human trafficking in a big way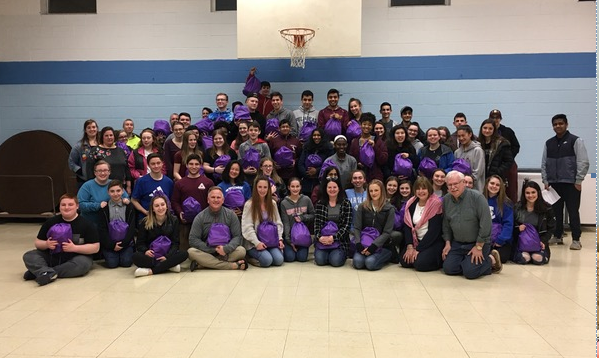 A small but spirited Massachusetts church is taking on human trafficking by reaching out to assist women who may be vulnerable and let them know that are valued.
"We are filling Bags of Hope to let women who are affected by trafficking know there is a better way, that they are valued and that there is help and hope for their future. Filled bags will be distributed to women who are recovering from the trauma of being trafficked or who are living on the streets," said the Rev. Mary Perry, pastor of the First Congregational Church of Stoughton.  "Faith communities working together can be powerful agents for change."
The Eastern Massachusetts congregation is teaming up with other churches in the Boston area to support the Bags of Hope outreach ministry. Run out of the Emmanuel Gospel Center Bags of Hope was founded by Jasmine Grace, a survivor of sex trafficking. She wanted to reach out in a practical way to vulnerable women living on the streets or in programs throughout Massachusetts and New Hampshire; and she started assembling bags of toiletries, socks, scarves and gift cards to offer them.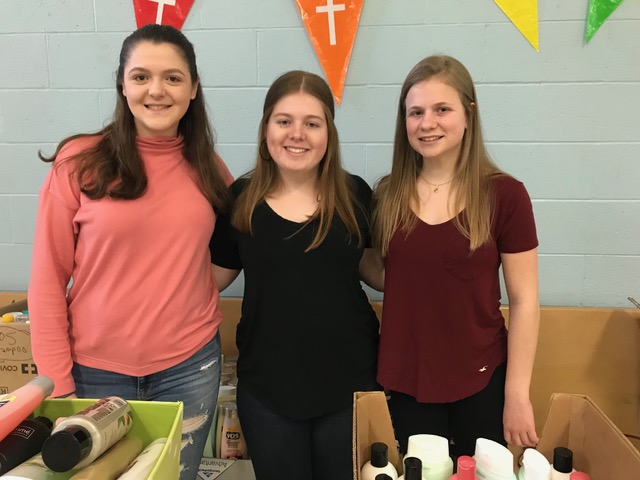 First Congregational adopted the mission last fall, led by the three young women in the church's confirmation class as one of their community service projects. Confirmation co-leader Marcia Olson helped organize it. Both she and Pastor Perry were inspired by a Bags of Hope workshop they and their youth group attended at a neighboring UCC church in 2017.
"It was an eye opening talk from a survivor of sex trafficking," said Olson. "We learned so much about how vulnerable young teens and women can be and how pervasive the problem is – even in our own communities. United Church of Christ in Norwell was looking for another area church to host a workshop to help spread awareness, and I thought it would be a perfect project for our confirmands."
Colleen Cesario, one of those young women, agreed. "Two years ago, when I saw Jasmine Grace speak, I wished I could do more to help," she said. "I think this program is important because it provides women short and long term resources. I was so happy when I heard we were hosting a Bags of Hope event because I really liked this program's goal. As we get closer to Confirmation, I believe this program shows us how we can and do God's work every single day."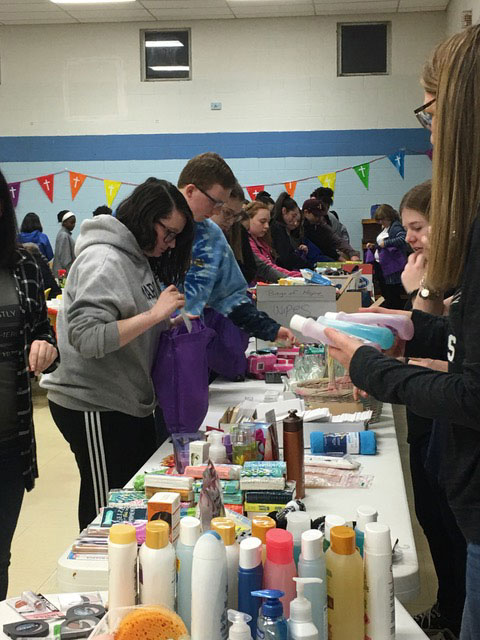 So after fleshing out the idea in an October Confirmation class, the girls distributed 'Bags of Hope' at the beginning of Advent, asking members of the congregation to fill the bags as they were able with the needed supplies.
As the congregation responded with donations, Cesario and her classmates, sisters Riley and Ashlyn O'Connell, brainstormed about what they wanted to accomplish with the First Congregational event, scheduled for March 24.
"The Bags of Hope project is important to me because it is a way that I can make a difference," Ashlyn said. "In the past, I have visited cities and seen many people living on the streets with little to no belongings of their own. Putting these bags together is a wonderful way to help those people and show them that they are cared for."
The young women also decided to help educate others about the social justice issue at the same time, with assistance from the UCC Norwell Mission and Outreach Committee and Marilee and Frank Cantelmo, co-founders of the South Shore Interfaith Coalition Against Human Trafficking.
"At our Confirmation retreat at the end of January, the girls learned more about human trafficking and helped to pick out 'factoids' that we could include in the church bulletin and monthly newsletter each week to raise awareness," Olson said. "Our small congregation has been quite receptive and they did a great job working together on Mission Sunday [March 17] organizing and counting all the donations we received from our church and the other groups to get ready for March 24. They wrote notes of support and encouragement to put in the bags as well."
"I enjoyed helping because I have seen people who do not have as much as I do and it makes me happy to know that I am making a difference in their lives," Riley O'Connell said. "I like knowing that I could help them in times where they need it."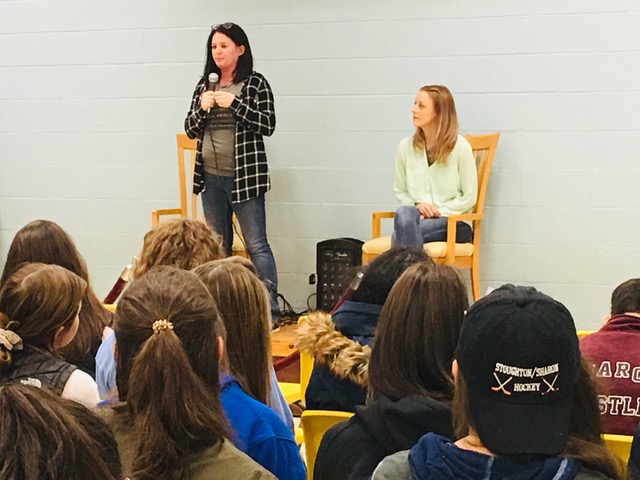 They invited two women who got help finding a better life to share their stories at Sunday evening's workshop. Then, with the help of members of their congregation and several youth groups from other UCC churches and ecumenical partners, the First Congregational confirmands assembled 105 Bags of Hope that will be distributed on the streets of Boston.
"The Bags of Hope will help many women in need by providing necessary items that they might not have access to," Ashlyn O'Connell said. "It is my hope that these bags will spread hope and love to those women who really need it."
Service project complete, the girls will be confirmed on June 9, Pentecost Sunday. And Perry believes everyone involved in this event was changed in some way.
"I believe that we may never know the extent of the impact the workshop had on those who attended or what seeds were planted in their hearts," she said. "The personal stories shared by Anita and Chelsey were incredibly moving. I think the evening was eye-opening for everyone there. We at UCC Stoughton are grateful to God for guiding us to participate in what I call a life-changing mission event."
---
Related News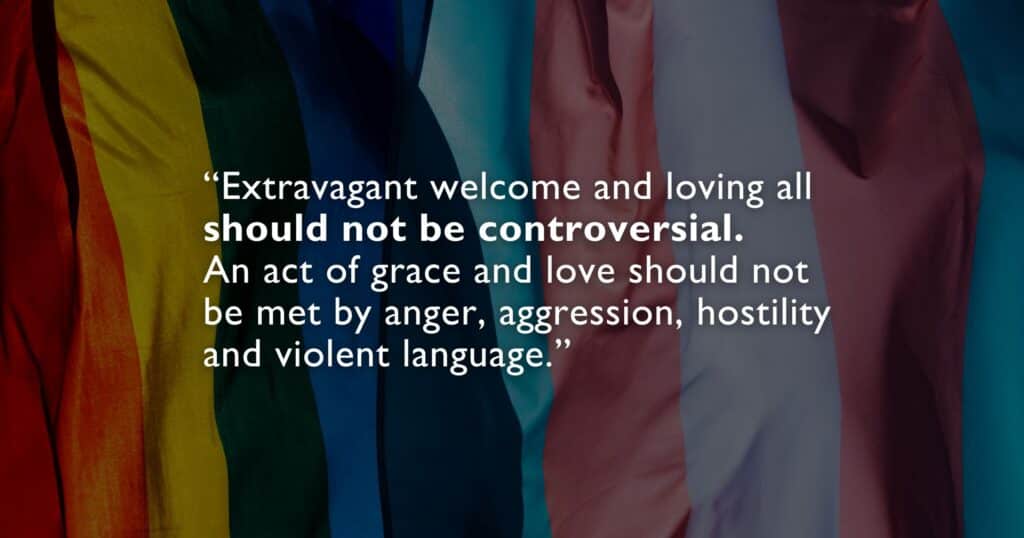 The United Church of Christ National Officers and the Conference Minister of the South Central...
Read More