Singing Our Way to the Top: The Struggle for Climate Justice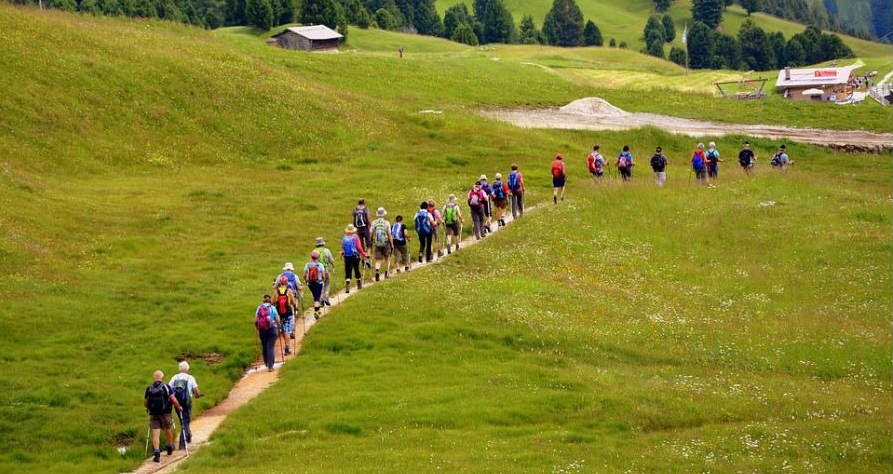 The biblical scholar Robert Altar paints a vivid picture of pilgrims ascending up Mount Zion to the Temple as they chant a psalm that begins by declaring, "The earth is the Lord's and all that is in it, the world, and those who live in it." In essence, the pilgrims were proclaiming that the Temple, the place held to be the residing place of God, was a microcosm of the larger world. God's presence was to be found everywhere. Yet, as the psalm continues, it is made clear that this presence is neither welcomed nor experienced by all. It comes with a fight, and it is experienced by those seeking to live a just and moral life. The pilgrims climbing up that hill were among those seekers.
A year ago the UCC passed a resolution entitled, "The Earth is the Lord's—Not Ours to Wreck." In responding to the withdrawal of the United States from the Paris Climate Accord, it was realized that a fight was being waged over the very future of this planet, a planet that belongs to God. The resolution called for faith communities to be "bold and courageous as we address the greatest moral challenge that the world has ever faced." It called upon churches "to resist all expansion of fossil fuel infrastructure and demand new sources of renewable energy that are accessible to all communities."
Like a climb up a mountain, this struggle takes stamina and effort, but it is a struggle made all the easier when we sing our way to the top. It is made all the easier when we realize the company that we keep as a people united in faith. Together, we climb upward. Together, we are seekers of that just and moral life in which the presence of God is experienced.
The Rev. Dr. Brooks Berndt is the Minister for Environmental Justice for the United Church of Christ. He writes a column called "For the Love of Children" that recently launched with The Letter Manifesto: Children and Climate.
---
Related News
While I was pregnant with our second child, our local church held an Advent Fair where we all...
Read More