Should You Give Up Meat to Save the Planet? Tell Us What You Think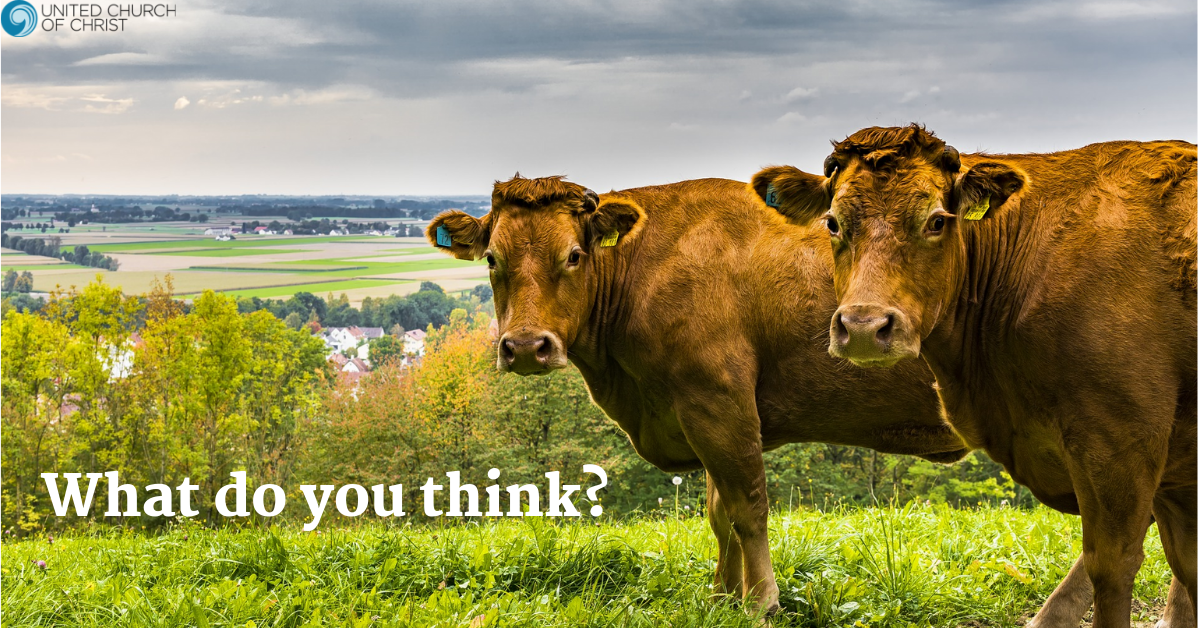 Toward the end of 2018, Oliver Milman wrote a piece for The Guardian entitled, "Why Eating Less Meat Is the Best Thing You Can Do for the Planet in 2019." Notably, The Guardian ran an oped earlier in the year by Isabella Tree with a title that might initially seem to contradict Milman: "If You Want to Save the World, Veganism Isn't the Answer." What are creation justice-minded people of faith supposed to do when it comes to eating? And should we even be focused on individual diets rather than larger issues of agricultural policy? The Rev. Brooks Berndt is collecting response for The Pollinator, the UCC's Environmental Justice Newsletter. Send Brooks a 250-words or less "Letter to Pollinators" to share your thoughts.
By the way, did you know that in 2011 the UCC passed a resolution on Mindful and Faithful Eating?
---
Related News
Throughout the holiday season—from Thanksgiving, through Advent and Christmas, to the New...
Read More