Sermon Seeds: Peace Be With You
Sunday, April 11, 2021
Second Sunday of Easter Year B
(Liturgical Color: White
Lectionary citations:
Acts 4:32–35
Psalm 133
1 John 1:1–2:2
John 20:19–31
Sermon Seeds
Focus Scripture:
John 20:19–31
Focus Theme:
Peace Be With You
Reflection:
By Cheryl Lindsay
No one likes scars. We like to hide them…cover them up. Scars serve to remind us of past hurts. But there is a difference between a scar and a wound. A wound still hurts. A wound may still be open and oozing blood. A wound needs to be tended to–bandaged, sutured, stitched up, cleaned up or patched up. A wound needs to be healed.
Scars are the residue left when the wound has healed. They don't hurt anymore, but they let us know where we've been hurt. Scars should largely be left alone; they're where the wound has closed up. The more we nurse our scars, the greater tendency we have to create new wounds. A scar doesn't need to be healed, it's the mark where healing took place. Our scars should be a badge of honor that we show so that someone will know what we've been through, that we've made it, and we're healed.
In our text today, we see some scars. The crucifixion exacted a tremendous toll on Jesus and the community that formed around him in his earthly ministry. Physically, Jesus' body could not withstand the torture he endured. For the disciples, the events of the passion startled, stunned, and scattered them. They would find their way back to one another, mirroring their gathering for that final meal to gathering in fear for their lives. They went from the highs of the triumphal entry to the devastation of the cross to the incredulous hope of the report of the resurrection.
The women had brought back the good news that the improbable death of Jesus had given way to the seeming impossible resurrection of Jesus. The empty tomb stood in testament to a risen Christ. Rather than go out and find Jesus, however, the disciples barricade themselves out of fear of more unknown. In fact, they locked the doors against outside penetration of their safe house. They heard the good news, but they hesitate to act on it or to spread it beyond themselves, preferring their own safety over any other consideration.
The disciples were comfortable in the crowds that swamped Jesus throughout his earthly ministry…as long as the crowds were curious, attentive, and adoring. But whenever the crowds became a challenge to them, the disciples were ready to distance themselves from the world around them who sought Jesus. By contrast, when Jesus removed himself from the crowds, it was normally in response to their desire to crown him or in order to commune with the other Persons of the Trinity. He never turned from them when they had need, expressed or unexpressed. Yet, the disciples hesitated in the feeding of the five thousand and now, when they could go out and shout with joy, "Christ is risen!", these intimate companions of Jesus hole up in their room.
As I write this, a new study revealed that less than half of American households belong to a church community. This new milestone surely elicits different responses, but can it be surprising that the decline in Christianity has reached this threshold? Have we not, in some ways, moved from an era referred to as Christendom, in which the church was a dominant institution that assimilated to American culture, reveled in large membership, and adopted an increasing corporate model to an era of near isolation and insulation, in which we have largely removed ourselves from the world as partners with Christ in realizing the kin-dom of God on earth as it is in heaven? The church is called to be in the world, but not of it, but has done the opposite, affirming the values and norms of the dominant culture at the same time retreating from being the hands, feet, voice, and heart of God in the world—the Body of Christ.
That body bears scars–marks of the wounds inflicted upon a revolutionary messenger of love, abundance, and peace. That body enters into locked and barricaded spaces and takes a stand. That body was both glorious and bruised. In his resurrected body, Jesus was recognizable but changed. Resurrection involves transformation, even for the Christ, but that resurrected body maintained the marks of what Jesus had been subjected to and endured. His body was scarred.
Even that proclaims good news. Scars signal healing and repair. An initial reading of this passage seems to emphasize the scars as identifiers to confirm the news of Christ's victory over death, but they point beyond that to indicators of new life.
Jesus does not protest but readily displays his scars and even invites Thomas to examine them. These are not active wounds, they are healed markers of where the wounding occurred but no longer exists.
In the church, we struggle with exposing our scars. We re-write the history of the crusades even as we condemn the actions of others who claim their violence in the name of a different religion. We gloss over the ways the church has been complicit in the oppression and subjugation of human beings created in the diverse image of God throughout history through racist, sexist, homophobic, and xenophobic stances and theologies. We elevate politeness over the truth in confronting those who claim Christianity but walk in the opposite direction of Jesus. Our scars remain wounds because we pursue a superficial notion of peace that avoids conflict, stifling the voices and needs of the oppressed in favor of the comfort of the privileged, rather than the healing that comes from the peace that Jesus offers.
"Peace be with you." This transcends a friendly greeting. Jesus makes a proclamation and delivers a blessing upon the disciples. But Jesus had to move past their defenses to make it. As Robert Ross states:
They hid in a house and locked the doors. They could not overcome their circumstances, so instead, they tried to avoid them. They locked the doors and locked out the world.
But, they found out that you can't lock out the world. Even with the doors locked you can only wait in the dreadful expectation of that feared knock that informs you that you have been found. The most dramatic element of being caught in circumstances is the fact that there is, or at least seems to be, no way out. It is to this caught situation that the Easter message speaks to us today. The resurrection takes on great meaning as we begin to realize our caughtness.
But the good news here is that Jesus was also caught. Being caught is the point to be seen, heard, and known. Being caught is public action and public witness. Being caught means that Jesus made an impact. Being caught was central to the plan and instrumental to God's purpose.
Thomas asks to see it, and all too often, this gets interpreted as a lack of faith because of what Jesus says. But Jesus' actions also speak. He shows Thomas what the disciple needs to see. Sometimes, you need to see what has happened. Thomas did not want to be deceived and believed that Jesus would bear the marks of his ordeal. The other disciples, who cowered in fear while Thomas out in the world presumably doing something, didn't appear to believe until Jesus appeared to them either. But Thomas, we know from other encounters noted in the gospel, did not shy away from asking Jesus questions. Jesus always answered. Having doubts, while still seeking Jesus, is an entirely faith filled response even as Jesus commends those who will believe without being eyewitnesses to the scars he displayed.
Thomas may be the disciple who asked the questions that everyone else wants answered but lacked the confidence to speak. No other disciple chides him not to ask Jesus to submit to this intimate interrogation of his wounded places. There's no record suggesting that the others were disgusted or offended. They were silent witnesses to this interaction and benefitted from the temerity of Thomas and his questions. In his concluding remarks of this chapter, the gospel writer notes that the purpose of this written testimony would be to inspire belief among those who would read it. Most scholars conclude that this gospel was written to a believing community to reinforce their beliefs rather than to pursue evangelistic ends. In this work, the eyewitnesses speak to the believers who would first hear this account decades after the events transpired and after most of the eyewitnesses would have died as martyrs or of natural causes as John's was the last to be written near the end of the firsts century. From these words, the eyewitnesses convey what they have seen, heard, and known about Jesus, especially in his resurrected body that could penetrate locked doors but still retained the marks of his very human suffering.
Scars help to tell the story. Jesus enters into the pain and suffering of humanity. His wounds were real, but he was healed from them. We can enter into the healing and restoration of a resurrection life. "The Gospel's statement of purpose, like the prologue, calls on readers to situate themselves within the Gospel, that is, to be the "you" that the Gospel is addressing." (Adele Reinhartz) We can situate ourselves as those disciples, fearfully of meeting the same fate as Jesus until they realize that the story hasn't ended yet. We can consider ourselves as Thomas who had questions, brought them to Jesus, and found an answer. Or, we can identify with the God who identifies with us and was even scarred in the process. We can be resurrection people and confront any aspect of our life, the situation of our world, and the condition of humanity as possibilities for new life, new birth, and transformation.
Peace that Jesus offers is the same peace that calmed the seas when Jesus and the disciples were caught in a storm. While that might seem to be an alleviation of a threat, it was a transformation and restoration of the relationship between humanity and nature. The peace that Jesus offers is the restoration of God's intentions for creation–the garden before the fall. That peace connotes harmony, abundance, and flourishing.
Jesus offers it to them–and to us–so that we might have it and be instruments of it. That we would choose that peace to be our companions in our daily walk and in our purposes and plans. That it would be embedded within us and come out in our responses to the world around us. That peace doesn't avoid conflict because it sees injustice. That peace refuses to compromise the gospel because it has truly heard the good news. That peace isn't afraid of scars because it's known what healing can do.
Peace be with you as you do the work of Jesus in the world.
Peace be with you as your witness to the love of God for all–and all means all.
Peace be with you as you speak up for the marginalized and oppressed.
Peace be with you as you love your neighbor as you love yourself.
Peace be with you as you pursue the newness of life in Christ.
And, peace be with you as you embrace the vulnerability and truth in revealing your own scars, because, finally, Jesus speaks these words as a commissioning. Show your scars to let a world know that healing can take place. Show your scars to dispel the shadows that shame often erects to keep us bound. Show your scars to participate in the healing of the world. Show your scars as an identifier and mark of your own resurrected life.
Show your scars…and peace be with you.
For further reflection:
"Never be afraid to trust an unknown future to a known God." — Corrie ten Boom
"The North American church is trying to maintain something rather than achieve something." — Karin Wright
"Doubt is a pain too lonely to know that faith is his twin brother." — Khalil Gibran
"I believe in Christianity as I believe that the sun has risen: not only because I see it, but because by it I see everything else." –C. S. Lewis
Suggested Congregational Response to the Reflection:
Have a conversation about a communal scar for the congregation and create a public witness from it.
Works Cited
Reinhartz, Adele. "John." Gale A. Yee, Ed.. Fortress Commentary on the Bible: Two Volume Set. Minneapolis: Fortress Press, 2014..
Ross, Robert W. "Second Sunday after Easter: John 20:19-31." Saint Luke's Journal of Theology 30, no. 4 (September 1987): 281–83.
Strelow, Lloyd. "2D Sunday of Easter: John 20:19-31." Concordia Theological Quarterly 47, no. 4 (October 1983): 318–20.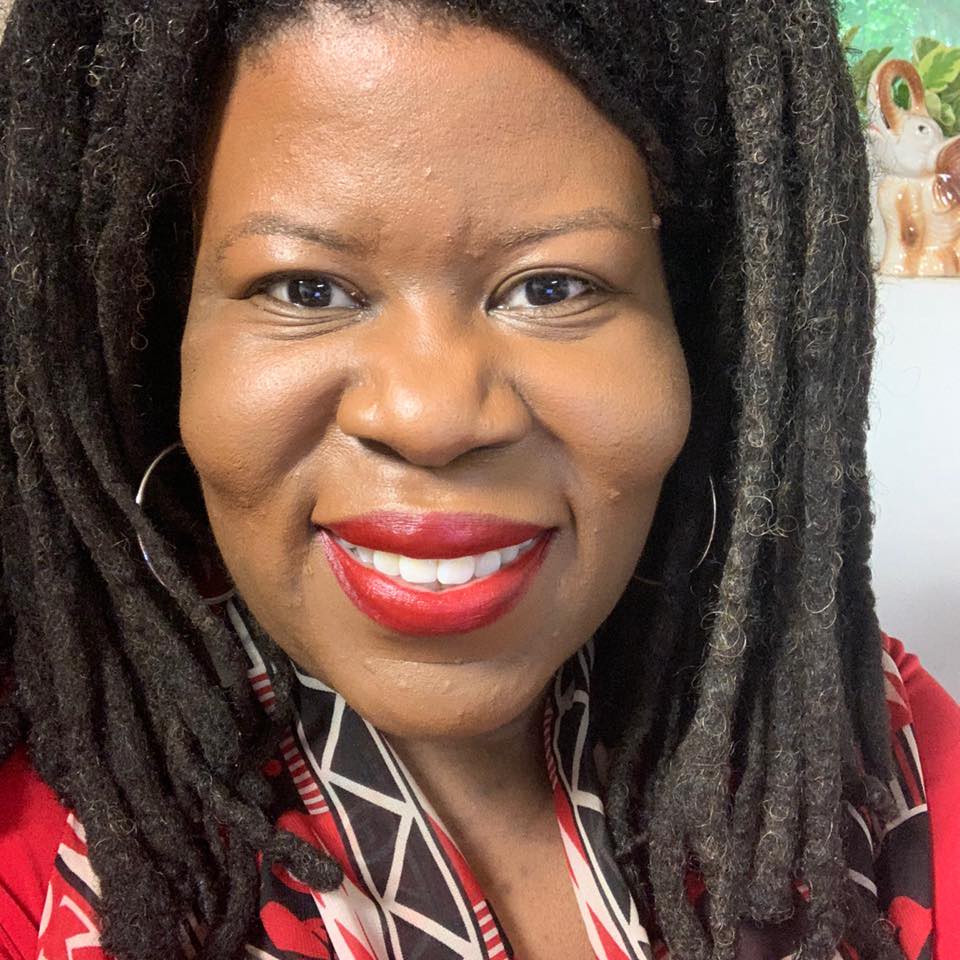 The Rev. Dr. Cheryl A. Lindsay, Sermon Seeds Writer and Editor (lindsayc@ucc.org), is a local church pastor and worship scholar-practitioner with a particular interest in the proclamation of the word in gathered communities. You're invited to share your reflections on this text in the comments on our Facebook page: https://www.facebook.com/SermonSeeds.
A Bible study version of this reflection is at Weekly Seeds.
Lectionary texts
Acts 4:32–35
Psalm 133
1 John 1:1–2:2
John 20:19–31
Acts 4:32–35
32 Now the whole group of those who believed were of one heart and soul, and no one claimed private ownership of any possessions, but everything they owned was held in common. 33 With great power the apostles gave their testimony to the resurrection of the Lord Jesus, and great grace was upon them all. 34 There was not a needy person among them, for as many as owned lands or houses sold them and brought the proceeds of what was sold. 35 They laid it at the apostles' feet, and it was distributed to each as any had need.
Psalm 133
A Song of Ascents.
1 How very good and pleasant it is
when kindred live together in unity!
2 It is like the precious oil on the head,
running down upon the beard,
on the beard of Aaron,
running down over the collar of his robes.
3 It is like the dew of Hermon,
which falls on the mountains of Zion.
For there the LORD ordained his blessing,
life forevermore.
1 John 1:1–2:2
1 We declare to you what was from the beginning, what we have heard, what we have seen with our eyes, what we have looked at and touched with our hands, concerning the word of life— 2 this life was revealed, and we have seen it and testify to it, and declare to you the eternal life that was with the Father and was revealed to us— 3 we declare to you what we have seen and heard so that you also may have fellowship with us; and truly our fellowship is with the Father and with his Son Jesus Christ. 4 We are writing these things so that our joy may be complete.
5 This is the message we have heard from him and proclaim to you, that God is light and in him there is no darkness at all. 6 If we say that we have fellowship with him while we are walking in darkness, we lie and do not do what is true; 7 but if we walk in the light as he himself is in the light, we have fellowship with one another, and the blood of Jesus his Son cleanses us from all sin. 8 If we say that we have no sin, we deceive ourselves, and the truth is not in us. 9 If we confess our sins, he who is faithful and just will forgive us our sins and cleanse us from all unrighteousness. 10 If we say that we have not sinned, we make him a liar, and his word is not in us.
2 My little children, I am writing these things to you so that you may not sin. But if anyone does sin, we have an advocate with the Father, Jesus Christ the righteous; 2 and he is the atoning sacrifice for our sins, and not for ours only but also for the sins of the whole world.
John 20:19–31
19 When it was evening on that day, the first day of the week, and the doors of the house where the disciples had met were locked for fear of the Jews, Jesus came and stood among them and said, "Peace be with you." 20 After he said this, he showed them his hands and his side. Then the disciples rejoiced when they saw the Lord. 21 Jesus said to them again, "Peace be with you. As the Father has sent me, so I send you." 22 When he had said this, he breathed on them and said to them, "Receive the Holy Spirit. 23 If you forgive the sins of any, they are forgiven them; if you retain the sins of any, they are retained."
24 But Thomas (who was called the Twin), one of the twelve, was not with them when Jesus came. 25 So the other disciples told him, "We have seen the Lord." But he said to them, "Unless I see the mark of the nails in his hands, and put my finger in the mark of the nails and my hand in his side, I will not believe."
26 A week later his disciples were again in the house, and Thomas was with them. Although the doors were shut, Jesus came and stood among them and said, "Peace be with you." 27 Then he said to Thomas, "Put your finger here and see my hands. Reach out your hand and put it in my side. Do not doubt but believe." 28 Thomas answered him, "My Lord and my God!" 29 Jesus said to him, "Have you believed because you have seen me? Blessed are those who have not seen and yet have come to believe."
30 Now Jesus did many other signs in the presence of his disciples, which are not written in this book. 31 But these are written so that you may come to believe that Jesus is the Messiah, the Son of God, and that through believing you may have life in his name.