Sermon Seeds: Invited
Sunday, January 16, 2022
Second Sunday after Epiphany Year C
(Liturgical Color: Green)
Lectionary citations:
Isaiah 62:1-5
Psalm 36:5-10
1 Corinthians 12:1-11
John 2:1-11
Sermon Seeds
Focus Scripture:
John 2:1-11
Focus Theme:
Invited
Series:
Grace Emerged (Click here for the series overview.)
Reflection:
By Cheryl Lindsay
Is there a more human story recorded from the life of Jesus? Is there another moment where we witness Jesus as the son of Mary, a parent expecting her son to do something he clearly indicates he does not want to do. That doesn't matter to Mary, she expects Jesus to act. Many of us can identify with that situation. Mary doesn't take him to the side and ask him; she makes a commitment on his behalf. Jesus presumably had a plan–or at least a timetable–for demonstrating his power. His mother decides that time is at this moment, because there's a need present that he can meet.
Jesus acts before he's fully willing but not before he's ready. He protests that the time hasn't come, but that speaks more to desire than ability. He clearly is prepared for the moment even if he begrudges the timing. I'm not sure how often or how comfortable we might be with thinking of Jesus as reluctant. Yet, we can note instances of Jesus escaping crowds, seeking solitude, and avoiding encounters he does not want to have. Still, in those moments when the confrontation becomes unavoidable, Jesus responds
These moments read like Jesus has received an invitation to an event that he doesn't want to attend but knows he's expected. It's one thing to be invited; it's another to be expected. Jesus apparently accepted the invitation to attend the wedding, but that's different from participating in it. I once attended the wedding of a congregant as a guest but was drafted into service to bless the meal as the officiant was waylaid on the way to the reception. That wasn't a big deal, and I was glad to step in. But, they also asked me to introduce the wedding party because they thought the DJ would do so but hadn't confirmed that and the couple knew I had been a wedding planner. I started to wonder what else they would ask me to do. I accepted the invitation to be a guest, but fully sharing in their happiness meant taking on more than I anticipated.
Jesus seemed willing enough to attend the wedding, but the invitation expanded in a way he did not seem to anticipate or even appreciate. Yet, Jesus meets and exceeds expectations when he does act.
This miracle is the first of seven signs identified in the Gospel according to John. Some scholars refer to this gospel narrative as the book of signs as these demonstrations of Jesus as the Messiah hold the account together as a constant and consistent thread. This sign certainly demonstrates his power to perform miracles; beyond that, it illuminates the power of his presence. Again, we are reminded that every moment of his life was incarnational.
Jesus is there among them. This was not a teaching moment that ran long and required a lunch break. Jesus had not planned a demonstration. He was there…in their midst…simply because he was invited. The bridal party didn't anticipate that he would replenish their reception stockpile of wine. The wine steward had no way to conceive that Jesus would be the solution to their problem.
This miracle hinges on the faith of one person, also an invited guest at the party, who knew Jesus and believed in both his power and the power of his presence to call upon Jesus to act and transform the situation. While Mary isn't named, her initiative and assuredness provide the catalyst in this encounter.
She recognizes the problem, and brings it and the one in need to Jesus. She trusts Jesus and invites the one seeking a solution to Jesus. Mary provides her own demonstration of intercession and invitation as her actions and interaction reflect prayer and proclamation. She asks and believes. She trusts and expects. She's invited and invites.
It seems like this might be a family wedding or at least a wedding they attend as a family. It's likely that Jesus is only there because of his connection to Mary. She's made privy to personal and embarrassing information that would likely only been shared with a small circle. She uses her position of trust to bring Jesus into the circle.
What circumstance or situation have you invited Jesus to enter?
Maybe there are times when you hesitate to welcome Jesus into parts of your life. There are times when we feel our requests are not significant enough for God's intervention, or perhaps, we engage in a form of self-punishment as we judge ourselves responsible for the calamity that befalls us or others. Surely, we can't ask God to move when our feet had willfully taken a misguided journey. We may hear voices of doubt taunting us that God doesn't care or can't be bothered to act on our behalf. Maybe we no longer believe that the Still Speaking God is still a Sovereign One who listens. Tragically, a culture that idolizes individualism, we might become resolved to confront our problems, issues, and conditions independent of the Creator. Or, perhaps, like the story of the first human beings when they saw themselves fully, we are ashamed of our humanity, weaknesses, and limitations.
But, it seems to me that above all Jesus–God With Us–is the God who accepts the invitation. This miracle happens because Jesus was already there. Would Mary have sent a message to her son if he had not attended the gathering. By the time a message would have reached him, the festivities would have already concluded. Jesus was available, and he was available because he was invited. Theologically, I believe that Christ is present whether we seek their presence among us, but the invitation is as much for us as for Jesus. The Epistle writer James wrote, "Come near to God, and he will come near to you." (James 4:8a) This speaks to our awareness and acknowledgement, but it also reminds us that the Holy One does not impose presence, but offers it. The invitation is mutual.
Then, when the need arises, the person who notices brings both need and Provider together. "They have no wine" is a full prayer spoken with expectation and faith. There are so many places we can bring needs to the One who hears and responds. During Advent, Rev. Traci Blackmon called the church to prayer. She asked me to write a week's worth. I confess that as I was writing one of the day's prayers, I struggled to find the words to convey my hope and my request. I realized that I was struggling to be eloquent, to pray with pretty words as if that matters to God. When I recognized what I was doing, I reminded myself to not worry about creating poetry but to concern myself with the needs of God's people. Mary knows that running out of wine would bring shame to the families hosting this gathering. She knew that Jesus came, in part, to dispel shame and, in full, to bring grace.
Grace emerged in those six stone water jars. The miracle isn't merely turning one liquid into another:
"They have no wine", arose from a concrete situation of helplessness in the face of a grave social lack which Mary wants to prevent so, Mary was not just asking that wine be provided, but more than that; that the shame and disgrace, bad-imaging of the newly-weds, and despair be averted.

Ndugbu, Ndugbu, and Ijechukwu
This miracle demonstrates the work of Christ in a series of reversals. Water becomes wine–the most basic of beverages becomes one of complexity that requires an elaborate process of fermenting and maturing. Yet, the transformation is instantaneous and seemingly effortless. The servants become the experts as they are privy to inside knowledge while the steward is bewildered and stymied in ignorance of the source of this new wine. The new wine is superior to the old wine that had been served earlier in the celebration–a reminder and declaration that God's timing is unfathomable, unpredictable, and sovereign.
All of this takes place "when the wine gave out." An unexpected catalyst brings forth a long hoped for fulfillment:
The first sign at Cana is not only the first in a series, but is explicitly named the beginning of signs; the opening act of a much larger work; the foundation and pattern of everything that follows. It is considered, therefore, as the "prototypical sign" of Jesus or the "foundation" and "model" of all that follows; or as the "hermeneutical key" and the "paradigm" to discover the significant meaning for all of the other signs of Jesus. This indication of a symbolic, prophetic meaning for the sign is reinforced by the statement that Jesus "revealed his glory" (2:11). By mentioning the "glory," the reader is taken back to the prologue of the Gospel where they are informed that glory consists in the contemplation of the Word made flesh, and dwelling among us….The sign of Jesus at Cana, linked to the revelation of his divine glory, once again indicates the fulfillment of God's promises and the inauguration of his salvific acts effected through the Son.

Bernadeta Jojko
Water and wine repeatedly show up in the biblical narrative, especially in relationship to Jesus also known as the Living Water. But wine, as a symbol and demonstration of his glory, bookends his earthly ministry. Here, in his first miracle, he transforms water into wine. Later, at his passion, he institutes a ritual of communion with wine, along with bread, as the central symbols of a new covenant–the promise of the Holy One's faithful, persistent, and abiding presence with us.
That wine does not give out. That commitment never falters. That grace emerges again and again. Invited.
Voices of People of African Descent:
The 33rd General Synod adopted a Resolution to Recognize the United Nations International Decade for People of African Descent (2015-2024). As part of its implementation, Sermon and Weekly Seeds offers Reflection from Voices of People of African Descent related to the season or overall theme for additional consideration in sermon preparation and for individual and congregational study.
"INVITATION TO LOVE"
Come when the nights are bright with stars
Or when the moon is mellow;
Come when the sun his golden bars
Drops on the hay-field yellow.
Come in the twilight soft and gray,
Come in the night or come in the day,
Come, O love, whene'er you may,
And you are welcome, welcome.
You are sweet, O Love, dear Love,
You are soft as the nesting dove.
Come to my heart and bring it rest
As the bird flies home to its welcome nest.
Come when my heart is full of grief
Or when my heart is merry;
Come with the falling of the leaf
Or with the redd'ning cherry.
Come when the year's first blossom blows,
Come when the summer gleams and glows,
Come with the winter's drifting snows,
And you are welcome, welcome.
― Paul Laurence Dunbar, The Lyrics Of Lowly Life
For further reflection:
"I used to walk about the world pretending to be so tall. I would lift my chin higher, hopeful that in some small way I was actualizing my desired grandiosity. But I was not grand. I was not good or pure. I was only human. Now, I walk about the world aware of the grandiosity that surrounds me. And instead of feeling overwhelmed or small, I feel invited. Invited to explore a life that offers experiences much greater than any I have had thus far." ― Marquita Burke De Jesus"
"If you are a dreamer, come in,
If you are a dreamer, a wisher, a liar,
A hope-er, a pray-er, a magic bean buyer…
If you're a pretender come sit by my fire
For we have some flax-golden tales to spin.
Come in!
Come in!" ― Shel Silverstein
"The most sacred invitation that a person can extend to us is to invite us into their pain. But that means that we have to choose to knock on a door that we often prefer to pretend is not there." ― Craig D. Lounsbrough
Suggested Congregational Response to the Reflection:
An invitation to Christian discipleship offers the opportunity for members of the congregation to commitment or recommit to the abiding covenant offered through Jesus Christ. Even if it is not the established tradition of your faith community, there is benefit of making space for this act beyond baptismal rites.
Works Cited
Jojko, Bernadeta. "The Hour of Jesus and the Wedding Feast at Cana (John 2:1-11)." Verbum Vitae 38, no. 1 (2020): 125–47.
Ndugbu, Kizito Uzoma, Augustina Ngozi Ndugbu, and Ihembu Mary Ijechukwu. "The Wedding Feast at Cana: A Mariophany of the Mother of Mercy (John 2:1-11)." Journal of Biblical Theology 4, no. 3 (July 2021): 218–35.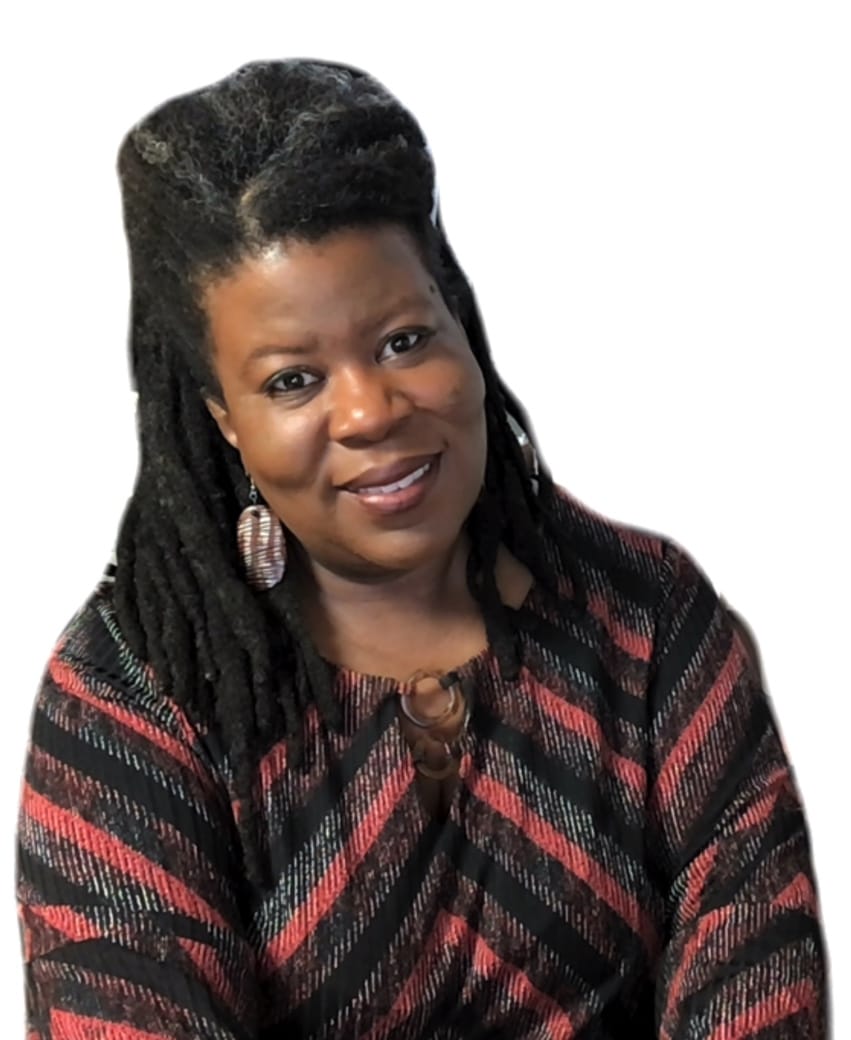 A Bible study version of this reflection is at Weekly Seeds.
Lectionary texts
Isaiah 62:1-5
Psalm 36:5-10
1 Corinthians 12:1-11
John 2:1-11
Isaiah 62:1-5
For Zion's sake I will not keep silent, and for Jerusalem's sake I will not rest, until her vindication shines out like the dawn, and her salvation like a burning torch. 2 The nations shall see your vindication, and all the kings your glory; and you shall be called by a new name that the mouth of the Lord will give. 3 You shall be a crown of beauty in the hand of the Lord, and a royal diadem in the hand of your God. 4 You shall no more be termed Forsaken, and your land shall no more be termed Desolate; but you shall be called My Delight Is in Her, and your land Married; for the Lord delights in you, and your land shall be married. 5 For as a young man marries a young woman, so shall your builder marry you, and as the bridegroom rejoices over the bride, so shall your God rejoice over you.
Psalm 36:5-10
5 Your steadfast love, O Lord, extends to the heavens,
your faithfulness to the clouds.
6 Your righteousness is like the mighty mountains,
your judgments are like the great deep;
you save humans and animals alike, O Lord.
7 How precious is your steadfast love, O God!
All people may take refuge in the shadow of your wings.
8 They feast on the abundance of your house,
and you give them drink from the river of your delights.
9 For with you is the fountain of life;
in your light we see light.
10 O continue your steadfast love to those who know you,
and your salvation to the upright of heart!
1 Corinthians 12:1-11
Now concerning spiritual gifts, brothers and sisters, I do not want you to be uninformed. 2 You know that when you were pagans, you were enticed and led astray to idols that could not speak. 3 Therefore I want you to understand that no one speaking by the Spirit of God ever says "Let Jesus be cursed!" and no one can say "Jesus is Lord" except by the Holy Spirit. 4 Now there are varieties of gifts, but the same Spirit; 5 and there are varieties of services, but the same Lord; 6 and there are varieties of activities, but it is the same God who activates all of them in everyone. 7 To each is given the manifestation of the Spirit for the common good. 8 To one is given through the Spirit the utterance of wisdom, and to another the utterance of knowledge according to the same Spirit, 9 to another faith by the same Spirit, to another gifts of healing by the one Spirit, 10 to another the working of miracles, to another prophecy, to another the discernment of spirits, to another various kinds of tongues, to another the interpretation of tongues. 11 All these are activated by one and the same Spirit, who allots to each one individually just as the Spirit chooses.
John 2:1-11
On the third day there was a wedding in Cana of Galilee, and the mother of Jesus was there. 2 Jesus and his disciples had also been invited to the wedding. 3 When the wine gave out, the mother of Jesus said to him, "They have no wine." 4 And Jesus said to her, "Woman, what concern is that to you and to me? My hour has not yet come." 5 His mother said to the servants, "Do whatever he tells you." 6 Now standing there were six stone water jars for the Jewish rites of purification, each holding twenty or thirty gallons. 7 Jesus said to them, "Fill the jars with water." And they filled them up to the brim. 8 He said to them, "Now draw some out, and take it to the chief steward." So they took it. 9 When the steward tasted the water that had become wine, and did not know where it came from (though the servants who had drawn the water knew), the steward called the bridegroom 10 and said to him, "Everyone serves the good wine first, and then the inferior wine after the guests have become drunk. But you have kept the good wine until now." 11 Jesus did this, the first of his signs, in Cana of Galilee, and revealed his glory; and his disciples believed in him.