Sermon Seeds: Hosanna!
Sunday, March 28, 2021
Palm or Passion Sunday
Sixth Sunday in Lent Year B
(Liturgical Color: Violet)
Lectionary citations:
LITURGY OF THE PALMS
Psalm 118:1–2, 19–29
Mark 11:1–11 or John 12:12–16
LITURGY OF THE PASSION
Isaiah 50:4–9a
Psalm 31:9–16
Philippians 2:5–11
Mark 14:1–15:47 or Mark 15:1–39 (40–47)
Sermon Seeds
Focus Scripture:
Mark 11:1-11
Focus Theme:
Covenant: Hosanna!
Reflection:
By Cheryl Lindsay
Who cries "Hosanna!"? Who's in the crowd?
I wonder if we don't get Palm Sunday quite right…from the crowd's point of view. I wonder if those cries from the crowd were pleas of desperation rather than shouts of joy. How does our understanding of this event change when we consider…deeply…the meaning of the word "Hosanna!"
Many of us know that it means, "Please save us!" or "Save us now!" But consider for a moment, under what circumstances do people ask to be "saved"? Was the crowd gearing up for a parade to celebrate the coronation of a new ruler or getting ready for battle under a new banner?
Jesus and his disciples traveled to Jerusalem for the celebration of the Passover. They weren't the unique travelers. Many in the crowd would be traveling from their homes to the capital of Judea. Clifton Black makes the point that Jesus travels to and from Jerusalem several times in this chapter of Mark alone, but these trips do not reflect a joyful homecoming in Mark's portrayal. "Though Jerusalem exerts a gravitational pull, Jesus is never at home there." Other pilgrims in the crowd would have identified with this push and pull with Jerusalem. Their faith brought them to this place, but Roman occupation and oppressive religious leadership would remind them of the distance from the "glory days" of Kings David and Solomon of their ancestral past and the reality of their presence. The messianic promise would comfort and encourage a people that a better future awaited them.
If we consider this text from the crowd perspective, we recognize that opens a spectrum of views. Even when most of the crowd gets caught up in collective behavior, that does mean that they're engaged in group-think.
One group reacts to Jesus with hostility. His presence and popularity presents a threat to the status quo. "The ministry that has the crowds following him and his entry into the city amid cries of messianic expectation makes Jesus a threat to both Jewish and Roman leaders." (Racquel S. Lettsome) Those with authority would be reluctant if not adverse to a rise in power for Jesus. If they shouted Hosanna!, it would only serve as a guise to blend in with the crowd.
Certainly, some in the crowd simply found themselves there. In 2016, when the Cavaliers won the NBA Championship, the city of Cleveland hosted a parade. Estimates suggest that more people attended that parade, including yours truly, than actually live in the city and surrounding suburbs. Like many there, as a native Clevelander, I had been waiting my entire life for a major professional sports championship in my hometown. It was hot and crowded. The parade literally inched along as the route had to be continually cleared as bystanders swamped the streets. Most downtown offices closed for at least part of the day. Yet, every so often, someone would walk by who was not engaged in the excitement of the moment. They had a destination that coincided with this momentous occasion, and they could not care less about the festivities that disrupted and detoured their path that day. Sometimes, you're in the midst of living your daily life and something spectacular occurs around you that interrupts your plans.
The curious were in the crowd. Word had spread of his ministry. Some people join a crowd so that they don't miss out on what others experience. They might not have sought healing or deliverance for themselves but wanted to be able to tell the story in a way that included them. Or, they simply wanted to see the show. Margaret Grunn Kibben is helpful in considering how this group's expectations related to their experience of the actual events taking place:
Reading further into Mark's version of the Passion, however, we discover that the enthusiastic crowds that gathered to welcome Jesus were not impressed but in fact were overwhelmed by his humble entry. And we, in turn, are challenged to gauge our willingness to worship one who exerts his authority by giving up control, sacrificing his will for God's.
This is the part of the crowd, I think, that we most often envision in the retelling of this narrative. This crowd would be the type of people who would cheer Jesus on one day and then berate him a few days later. This group would not have any allegiance to Jesus. They would be all about the results, and when the outcome did not match or exceed their expectations, they wouldn't be disappointed as much as derisive. People in this group root for the team they think will win…and turn on them if that team gets outmatched or simply has a bad day.
Mark, in his telling of the Palm Sunday event, dismantles this approach to the passion narrative. In Mark's Gospel, he stresses the power and urgency of the ministry and mission of Jesus. His consistent and persistent use of the word "immediate" as Mark describes Jesus' actions lends a drama to the events he presents without the lyrical language of John or the exquisite details found in Luke. Mark tells an action packed story in language that often is so wooden that it suggests he doesn't even have time to smooth it out because the events are happening so fast. There's an energy to his narrative that, markedly, disappears from this passage:
The Evangelist has steered readers to another climax, only to snatch the carpet out from under them (see also 4:30-32; 5:40-43; 6:45-52; 10:29-31). Such narrative subversion matches the character of the gospel that Jesus preaches (10:13-31, 42-45). "Mark uses every strategy to say two things at once: yes, this is the Messiah, the greatest of miracle workers, the Son of God, but, no, that does not mean at all what you thought it meant" (Placher 1994, 14). Mark has not narrated a "triumphal entry." He has lampooned it. (Clifton C. Black)
Of course, Mark has only lampooned it for the groups in the crowd we've already considered. But there are two more perspectives to explore: Jesus' disciples and those who cried "Hosanna!"
Jesus journeyed to Jerusalem with his closest associates. He brought his small group with him ostensibly to observe the Passover but, in actuality, to participate in his passion. They are the ones who have and will continue to receive his instruction and confidences. The disciples are used to Jesus telling them to do things that make any sense to them. They have experience with Jesus taking humble things and magnifying them. They know that when Jesus speaks, things happen. They have witnessed Jesus responding to needs unspoken and answering the cries of the broken, ailing, and despairing exceedingly and abundantly. The disciples carry out his instructions, but they aren't asking anything of Jesus.
So, who cries "Hosanna!"?
Traditional interpretations of the Palm Sunday event hold that the majority of the crowd welcomes Jesus into Jerusalem for a coronation as their new sovereign leader, but a deeper dive into Mark's telling questions that framing:
The details vary, but the format is typical: following victory, a military champion enters a city, attended by joyous acclamation, and offers cultic thanksgiving, often at a temple. Jesus' entry to Jerusalem recalls this pattern, with important modifications. Replacing military conquest is Jesus' peaceful ministry. Upon entrance Jesus does not perform the usual cultic ritual. In all of the Gospels save Mark, adulation is focused on Jesus himself (Matt 21:9a; Luke 19:38a; John 12:13b). Mark's account is subdued. A celebrative aura persists: the spreading of cloaks and branches (11:8) is common in Israel's festal processions (2 Kgs 9:13; 1 Macc 13:51; 2 Macc 10:7). In the multitude's praise a touch of the martial genre lingers: "Blessed is the one who comes in the name of the Lord" (Mark 11:9b) quotes Psalm 118:26a, a thanksgiving for military deliverance. "Hosanna" (Mark 11:9b, 10b)—"Save now"—is a liturgical formula for God's praise (Ps 118:25a). In Mark 11:10 the object of praise is general, not concentrated on Jesus: "Blessed is the coming kingdom of our ancestor David." Jesus himself has proclaimed "the kingdom of God" (1:15; 4:11, 26, 30; 9:1, 47; 10:14-15, 23-25) apart from bellicose connotations. (Clifton C. Black)
While Black substitutes "Jesus' peaceful ministry" for a victory in order for the format to work, that might be a stretch for a crowd to begin a victory party over a few miracles they've witnessed when they're looking for a successor to the military prowess of David in order to overcome the Roman Empire.
The part of the crowd who cried out "Hosanna!" were looking for a miracle. That group might have been filled with people like the woman with the issue of blood who crawled her way through another crowd and their hostility toward her in order to touch the one she believed had the power to heal her. That crowd may have been filled with people with authority…who also had concerns for those they loved or under their care like Jairus and his daughter or the centurion and his worker. That part of the crowd might have been full of people thirsting for knowledge and divine revelation like Nicodemus or the Samaritan woman at the well.
That part of the crowd rendered unto Caesar what was Caesar's and looked to Jesus for a new kin-dom. Their cries came from a people whose lives were in peril–there's no other reason to ask to be saved. "Hosanna!" isn't a cheer; it's a declaration of an emergency expressed as praise toward the God who hears, cares, and responds.
Palm Sunday does commemorate a triumphal entry, but it's not the form or fashion of a trip into Jerusalem. It marks the beginning of the series of events we remember in Holy Week–the Passion.
Maybe that part of the crowd knew what was about to happen, not the means, but the ends. They perceived that the time had come. This was no ordinary arrival. Jesus, we already noted, traveled back and forth to Jerusalem. Every other time was on foot. Something different was happening. Jesus had attracted crowds before, but he used that as a platform for teaching. When the other crowds rose up in adulation, Jesus would escape the crowd with his disciples or alone. Here, Jesus allows the praise to flow. Because it's time, it's happening, and that crowd is ready.
Hosanna!
For further reflection:
"If we want to dialogue with the Scriptures, we must expose ourselves to the political, social, economic, cultural, and religious situations of the ancient world where the writings were born and where the people did not necessarily enjoy peace and justice." — Hisako Kinukawa
"Remember finally, that the ashes that were on your forehead are created from the burnt palms of last Palm Sunday. New beginnings invariably come from old false things that are allowed to die." –Richard Rohr
"No pain, no palm; no thorns, no throne; no gall, no glory; no cross, no crown." — William Penn
Suggested Congregational Response to the Reflection:
Invite the congregation to cry out their pleas for restoration, healing, and deliverance beginning with "Hosanna!"
Works Cited
Black, Clifton C. Mark. Nashville: Abingdon Press, 2011.
Lettsome, Raquel S. "Mark." Gale A. Yee, Ed. Fortress Commentary on the Bible: Two Volume Set. Minneapolis: Fortress Press, 2014.
Grunn Kibben, Margaret. "Mark 1:1-11." Interpretation, 57 no.2 April 2003.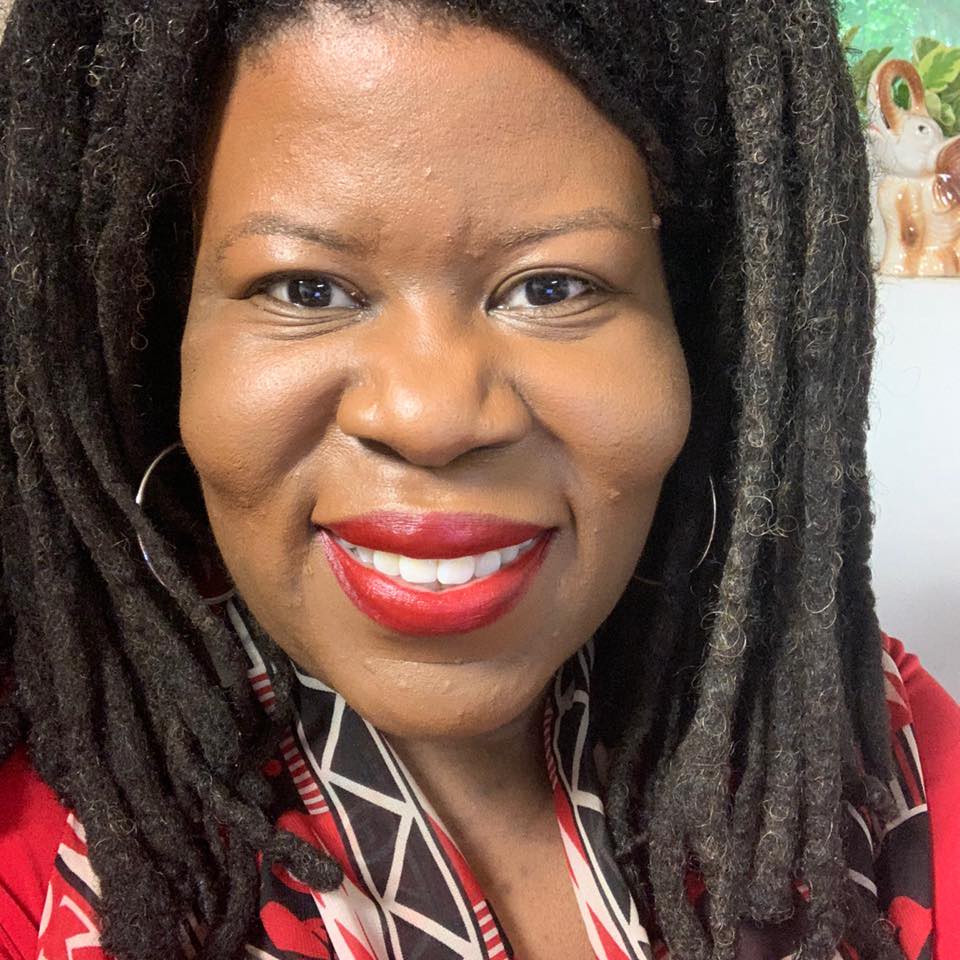 The Rev. Dr. Cheryl A. Lindsay, Sermon Seeds Writer and Editor (lindsayc@ucc.org), is a local church pastor and worship scholar-practitioner with a particular interest in the proclamation of the word in gathered communities. You're invited to share your reflections on this text in the comments on our Facebook page: https://www.facebook.com/SermonSeeds.
A Bible study version of this reflection is at Weekly Seeds.
Lectionary texts
LITURGY OF THE PALMS
Psalm 118:1–2, 19–29
Mark 11:1–11 or John 12:12–16
Psalm 118:1–2, 19–29
1 O give thanks to the LORD, for he is good;
his steadfast love endures forever!
2 Let Israel say,
"His steadfast love endures forever."
19 Open to me the gates of righteousness,
that I may enter through them
and give thanks to the LORD.
20 This is the gate of the LORD;
the righteous shall enter through it.
21 I thank you that you have answered me
and have become my salvation.
22 The stone that the builders rejected
has become the chief cornerstone.
23 This is the LORD's doing;
it is marvelous in our eyes.
24 This is the day that the LORD has made;
let us rejoice and be glad in it.
25 Save us, we beseech you, O LORD!
O LORD, we beseech you, give us success!
26 Blessed is the one who comes in the name of the LORD.
We bless you from the house of the LORD.
27 The LORD is God,
and he has given us light.
Bind the festal procession with branches,
up to the horns of the altar.
28 You are my God, and I will give thanks to you;
you are my God, I will extol you.
29 O give thanks to the LORD, for he is good,
for his steadfast love endures forever.
Mark 11:1–11
When they were approaching Jerusalem, at Bethphage and Bethany, near the Mount of Olives, he sent two of his disciples 2 and said to them, "Go into the village ahead of you, and immediately as you enter it, you will find tied there a colt that has never been ridden; untie it and bring it. 3 If anyone says to you, 'Why are you doing this?' just say this, 'The Lord needs it and will send it back here immediately.' " 4 They went away and found a colt tied near a door, outside in the street. As they were untying it, 5 some of the bystanders said to them, "What are you doing, untying the colt?" 6 They told them what Jesus had said; and they allowed them to take it. 7 Then they brought the colt to Jesus and threw their cloaks on it; and he sat on it. 8 Many people spread their cloaks on the road, and others spread leafy branches that they had cut in the fields. 9 Then those who went ahead and those who followed were shouting,
"Hosanna!
Blessed is the one who comes in the name of the Lord!
10 Blessed is the coming kingdom of our ancestor David!
Hosanna in the highest heaven!"
11 Then he entered Jerusalem and went into the temple; and when he had looked around at everything, as it was already late, he went out to Bethany with the twelve.
John 12:12–16
12 The next day the great crowd that had come to the festival heard that Jesus was coming to Jerusalem. 13 So they took branches of palm trees and went out to meet him, shouting,
"Hosanna!
Blessed is the one who comes in the name of the Lord—
the King of Israel!"
14 Jesus found a young donkey and sat on it; as it is written:
15 "Do not be afraid, daughter of Zion.
Look, your king is coming,
sitting on a donkey's colt!"
16 His disciples did not understand these things at first; but when Jesus was glorified, then they remembered that these things had been written of him and had been done to him.
LITURGY OF THE PASSION
Isaiah 50:4–9a
Psalm 31:9–16
Philippians 2:5–11
Mark 14:1–15:47 or Mark 15:1–39 (40–47)
Isaiah 50:4–9a
4 The Lord GOD has given me
the tongue of a teacher,
that I may know how to sustain
the weary with a word.
Morning by morning he wakens—
wakens my ear
to listen as those who are taught.
5 The Lord GOD has opened my ear,
and I was not rebellious,
I did not turn backward.
6 I gave my back to those who struck me,
and my cheeks to those who pulled out the beard;
I did not hide my face
from insult and spitting.
7 The Lord GOD helps me;
therefore I have not been disgraced;
therefore I have set my face like flint,
and I know that I shall not be put to shame;
8 he who vindicates me is near.
Who will contend with me?
Let us stand up together.
Who are my adversaries?
Let them confront me.
9 It is the Lord GOD who helps me;
who will declare me guilty?
Psalm 31:9–16
9 Be gracious to me, O LORD, for I am in distress;
my eye wastes away from grief,
my soul and body also.
10 For my life is spent with sorrow,
and my years with sighing;
my strength fails because of my misery,
and my bones waste away.
11 I am the scorn of all my adversaries,
a horror to my neighbors,
an object of dread to my acquaintances;
those who see me in the street flee from me.
12 I have passed out of mind like one who is dead;
I have become like a broken vessel.
13 For I hear the whispering of many—
terror all around!—
as they scheme together against me,
as they plot to take my life.
14 But I trust in you, O LORD;
I say, "You are my God."
15 My times are in your hand;
deliver me from the hand of my enemies and persecutors.
16 Let your face shine upon your servant;
save me in your steadfast love.
Philippians 2:5–11
5 Let the same mind be in you that was in Christ Jesus,
6 who, though he was in the form of God,
did not regard equality with God
as something to be exploited,
7 but emptied himself,
taking the form of a slave,
being born in human likeness.
And being found in human form,
8 he humbled himself
and became obedient to the point of death—
even death on a cross.
9 Therefore God also highly exalted him
and gave him the name
that is above every name,
10 so that at the name of Jesus
every knee should bend,
in heaven and on earth and under the earth,
11 and every tongue should confess
that Jesus Christ is Lord,
to the glory of God the Father.
Mark 14:1–15:47 or Mark 15:1–39 (40–47)
14 It was two days before the Passover and the festival of Unleavened Bread. The chief priests and the scribes were looking for a way to arrest Jesus by stealth and kill him; 2 for they said, "Not during the festival, or there may be a riot among the people."
3 While he was at Bethany in the house of Simon the leper, as he sat at the table, a woman came with an alabaster jar of very costly ointment of nard, and she broke open the jar and poured the ointment on his head. 4 But some were there who said to one another in anger, "Why was the ointment wasted in this way? 5 For this ointment could have been sold for more than three hundred denarii, and the money given to the poor." And they scolded her. 6 But Jesus said, "Let her alone; why do you trouble her? She has performed a good service for me. 7 For you always have the poor with you, and you can show kindness to them whenever you wish; but you will not always have me. 8 She has done what she could; she has anointed my body beforehand for its burial. 9 Truly I tell you, wherever the good news is proclaimed in the whole world, what she has done will be told in remembrance of her."
10 Then Judas Iscariot, who was one of the twelve, went to the chief priests in order to betray him to them. 11 When they heard it, they were greatly pleased, and promised to give him money. So he began to look for an opportunity to betray him.
12 On the first day of Unleavened Bread, when the Passover lamb is sacrificed, his disciples said to him, "Where do you want us to go and make the preparations for you to eat the Passover?" 13 So he sent two of his disciples, saying to them, "Go into the city, and a man carrying a jar of water will meet you; follow him, 14 and wherever he enters, say to the owner of the house, 'The Teacher asks, Where is my guest room where I may eat the Passover with my disciples?' 15 He will show you a large room upstairs, furnished and ready. Make preparations for us there." 16 So the disciples set out and went to the city, and found everything as he had told them; and they prepared the Passover meal.
17 When it was evening, he came with the twelve. 18 And when they had taken their places and were eating, Jesus said, "Truly I tell you, one of you will betray me, one who is eating with me." 19 They began to be distressed and to say to him one after another, "Surely, not I?" 20 He said to them, "It is one of the twelve, one who is dipping bread into the bowl with me. 21 For the Son of Man goes as it is written of him, but woe to that one by whom the Son of Man is betrayed! It would have been better for that one not to have been born."
22 While they were eating, he took a loaf of bread, and after blessing it he broke it, gave it to them, and said, "Take; this is my body." 23 Then he took a cup, and after giving thanks he gave it to them, and all of them drank from it. 24 He said to them, "This is my blood of the covenant, which is poured out for many. 25 Truly I tell you, I will never again drink of the fruit of the vine until that day when I drink it new in the kingdom of God."
26 When they had sung the hymn, they went out to the Mount of Olives. 27 And Jesus said to them, "You will all become deserters; for it is written,
'I will strike the shepherd,
and the sheep will be scattered.'
28 But after I am raised up, I will go before you to Galilee." 29 Peter said to him, "Even though all become deserters, I will not." 30 Jesus said to him, "Truly I tell you, this day, this very night, before the cock crows twice, you will deny me three times." 31 But he said vehemently, "Even though I must die with you, I will not deny you." And all of them said the same.
32 They went to a place called Gethsemane; and he said to his disciples, "Sit here while I pray." 33 He took with him Peter and James and John, and began to be distressed and agitated. 34 And he said to them, "I am deeply grieved, even to death; remain here, and keep awake." 35 And going a little farther, he threw himself on the ground and prayed that, if it were possible, the hour might pass from him. 36 He said, "Abba, Father, for you all things are possible; remove this cup from me; yet, not what I want, but what you want." 37 He came and found them sleeping; and he said to Peter, "Simon, are you asleep? Could you not keep awake one hour? 38 Keep awake and pray that you may not come into the time of trial; the spirit indeed is willing, but the flesh is weak." 39 And again he went away and prayed, saying the same words. 40 And once more he came and found them sleeping, for their eyes were very heavy; and they did not know what to say to him. 41 He came a third time and said to them, "Are you still sleeping and taking your rest? Enough! The hour has come; the Son of Man is betrayed into the hands of sinners. 42 Get up, let us be going. See, my betrayer is at hand."
43 Immediately, while he was still speaking, Judas, one of the twelve, arrived; and with him there was a crowd with swords and clubs, from the chief priests, the scribes, and the elders. 44 Now the betrayer had given them a sign, saying, "The one I will kiss is the man; arrest him and lead him away under guard." 45 So when he came, he went up to him at once and said, "Rabbi!" and kissed him. 46 Then they laid hands on him and arrested him. 47 But one of those who stood near drew his sword and struck the slave of the high priest, cutting off his ear. 48 Then Jesus said to them, "Have you come out with swords and clubs to arrest me as though I were a bandit? 49 Day after day I was with you in the temple teaching, and you did not arrest me. But let the scriptures be fulfilled." 50 All of them deserted him and fled.
51 A certain young man was following him, wearing nothing but a linen cloth. They caught hold of him, 52 but he left the linen cloth and ran off naked.
53 They took Jesus to the high priest; and all the chief priests, the elders, and the scribes were assembled. 54 Peter had followed him at a distance, right into the courtyard of the high priest; and he was sitting with the guards, warming himself at the fire. 55 Now the chief priests and the whole council were looking for testimony against Jesus to put him to death; but they found none. 56 For many gave false testimony against him, and their testimony did not agree. 57 Some stood up and gave false testimony against him, saying, 58 "We heard him say, 'I will destroy this temple that is made with hands, and in three days I will build another, not made with hands.' " 59 But even on this point their testimony did not agree. 60 Then the high priest stood up before them and asked Jesus, "Have you no answer? What is it that they testify against you?" 61 But he was silent and did not answer. Again the high priest asked him, "Are you the Messiah, the Son of the Blessed One?" 62 Jesus said, "I am; and
'you will see the Son of Man
seated at the right hand of the Power,'
and 'coming with the clouds of heaven.' "
63 Then the high priest tore his clothes and said, "Why do we still need witnesses? 64 You have heard his blasphemy! What is your decision?" All of them condemned him as deserving death. 65 Some began to spit on him, to blindfold him, and to strike him, saying to him, "Prophesy!" The guards also took him over and beat him.
66 While Peter was below in the courtyard, one of the servant-girls of the high priest came by. 67 When she saw Peter warming himself, she stared at him and said, "You also were with Jesus, the man from Nazareth." 68 But he denied it, saying, "I do not know or understand what you are talking about." And he went out into the forecourt. Then the cock crowed. 69 And the servant-girl, on seeing him, began again to say to the bystanders, "This man is one of them." 70 But again he denied it. Then after a little while the bystanders again said to Peter, "Certainly you are one of them; for you are a Galilean." 71 But he began to curse, and he swore an oath, "I do not know this man you are talking about." 72 At that moment the cock crowed for the second time. Then Peter remembered that Jesus had said to him, "Before the cock crows twice, you will deny me three times." And he broke down and wept.
15 As soon as it was morning, the chief priests held a consultation with the elders and scribes and the whole council. They bound Jesus, led him away, and handed him over to Pilate. 2 Pilate asked him, "Are you the King of the Jews?" He answered him, "You say so." 3 Then the chief priests accused him of many things. 4 Pilate asked him again, "Have you no answer? See how many charges they bring against you." 5 But Jesus made no further reply, so that Pilate was amazed.
6 Now at the festival he used to release a prisoner for them, anyone for whom they asked. 7 Now a man called Barabbas was in prison with the rebels who had committed murder during the insurrection. 8 So the crowd came and began to ask Pilate to do for them according to his custom. 9 Then he answered them, "Do you want me to release for you the King of the Jews?" 10 For he realized that it was out of jealousy that the chief priests had handed him over. 11 But the chief priests stirred up the crowd to have him release Barabbas for them instead. 12 Pilate spoke to them again, "Then what do you wish me to do with the man you call the King of the Jews?" 13 They shouted back, "Crucify him!" 14 Pilate asked them, "Why, what evil has he done?" But they shouted all the more, "Crucify him!" 15 So Pilate, wishing to satisfy the crowd, released Barabbas for them; and after flogging Jesus, he handed him over to be crucified.
16 Then the soldiers led him into the courtyard of the palace (that is, the governor's headquarters); and they called together the whole cohort. 17 And they clothed him in a purple cloak; and after twisting some thorns into a crown, they put it on him. 18 And they began saluting him, "Hail, King of the Jews!" 19 They struck his head with a reed, spat upon him, and knelt down in homage to him. 20 After mocking him, they stripped him of the purple cloak and put his own clothes on him. Then they led him out to crucify him.
21 They compelled a passer-by, who was coming in from the country, to carry his cross; it was Simon of Cyrene, the father of Alexander and Rufus. 22 Then they brought Jesus to the place called Golgotha (which means the place of a skull). 23 And they offered him wine mixed with myrrh; but he did not take it. 24 And they crucified him, and divided his clothes among them, casting lots to decide what each should take.
25 It was nine o'clock in the morning when they crucified him. 26 The inscription of the charge against him read, "The King of the Jews." 27 And with him they crucified two bandits, one on his right and one on his left. 29 Those who passed by derided him, shaking their heads and saying, "Aha! You who would destroy the temple and build it in three days, 30 save yourself, and come down from the cross!" 31 In the same way the chief priests, along with the scribes, were also mocking him among themselves and saying, "He saved others; he cannot save himself. 32 Let the Messiah, the King of Israel, come down from the cross now, so that we may see and believe." Those who were crucified with him also taunted him.
33 When it was noon, darkness came over the whole land until three in the afternoon. 34 At three o'clock Jesus cried out with a loud voice, "Eloi, Eloi, lema sabachthani?" which means, "My God, my God, why have you forsaken me?" 35 When some of the bystanders heard it, they said, "Listen, he is calling for Elijah." 36 And someone ran, filled a sponge with sour wine, put it on a stick, and gave it to him to drink, saying, "Wait, let us see whether Elijah will come to take him down." 37 Then Jesus gave a loud cry and breathed his last. 38 And the curtain of the temple was torn in two, from top to bottom. 39 Now when the centurion, who stood facing him, saw that in this way he breathed his last, he said, "Truly this man was God's Son!"
40 There were also women looking on from a distance; among them were Mary Magdalene, and Mary the mother of James the younger and of Joses, and Salome. 41 These used to follow him and provided for him when he was in Galilee; and there were many other women who had come up with him to Jerusalem.
42 When evening had come, and since it was the day of Preparation, that is, the day before the sabbath, 43 Joseph of Arimathea, a respected member of the council, who was also himself waiting expectantly for the kingdom of God, went boldly to Pilate and asked for the body of Jesus. 44 Then Pilate wondered if he were already dead; and summoning the centurion, he asked him whether he had been dead for some time. 45 When he learned from the centurion that he was dead, he granted the body to Joseph. 46 Then Joseph bought a linen cloth, and taking down the body, wrapped it in the linen cloth, and laid it in a tomb that had been hewn out of the rock. He then rolled a stone against the door of the tomb. 47 Mary Magdalene and Mary the mother of Joses saw where the body was laid.