Sermon Seeds: Building Without Walls
Sunday, July 18, 2021
Eighth Sunday after Pentecost Year B
Proper 11
(Liturgical Color: Green)
Lectionary citations:
2 Samuel 7:1–14a and Psalm 89:20–37
or
Jeremiah 23:1–6 and Psalm 23
Ephesians 2:11–22
Mark 6:30–34, 53–56
Sermon Seeds
Focus Scripture:
2 Samuel 7:1–14a
Focus Theme:
Building Without Walls
Reflection:
By Cheryl Lindsay
In our text, we find David confronted with a time of transition. The Ark of the Covenant has been brought into Jerusalem fulfilling a promise of God. David led the people in a celebratory procession that glorified the name of the Lord as the abiding symbol of God's presence with God's people entered the Holy City. Dancing, singing, and offering sacrifices accompanied the movement of the Ark. It was a grand occasion.
From today's passage, you get the sense that when it was all over, David felt a sense of letdown. After all, he was so excited and vigorous in his worship, that he danced out of his clothes. Now, I like to dance myself, and I have even danced myself to exhaustion, but I cannot imagine how hard you'd have to dance for your clothes to come off. Or how immersed in the dance that you'd have to be that you wouldn't do anything about it. Picture that for a moment. Suffice it to say, this was no ordinary worship. This was worship at its most participatory, its most fervent. This was a mountain top experience.
There are times when the movement of God, the presence of God is so deeply felt that we don't want to leave. Like when Jesus took Peter, James and John up the mountain and was met by Moses and Elijah. Jesus was transfigured, and the disciples were able to glimpse Jesus in his glory in a way they had never experienced. Peter was so moved that he was ready to build a dwelling place for the glory so that they would never have to leave. Because once you reach the top of the mountain, there's little enticing about returning to the valley. Returning to the ordinary routines of life. Returning to obligations and responsibilities. Returning to the minutia of ministry, the messiness of mission, and the work of witnessing.
Part of the reason it's so important to come down from the mountain is because not everyone makes it to the top. Jesus had twelve apostles but He only took three with Him. And even though David had an ecstatic experience of worship as the Ark processed into Jerusalem, there's no suggestion that everyone or even anyone else reached his same level of devoted, demonstrated praise of God.
Yet, here we find David, coming off this experience of worship, knowing that moment is over, and he now desires to build a new dwelling place for God's presence:
[block quote] "Second Samuel 7 offers a view of the covenant of grace being expanded and amplified. David purposes to build a house for Yahweh, but in turn Yahweh prohibits David from doing this and instead promises to build David's house. The promise has ramifications for the succession of Solomon to the throne, but it also has profound implications for the Messiah to come from the Davidic line and to reign forever upon the throne of David, bringing salvation and rest to His people of every age. (Martin Kuivenhoven)
It's not that it's a bad idea. In fact, when he shares his plan with the prophet Nathan, Nathan supports and affirms his thinking. Of course, when we read the text carefully, we realize that Nathan pronounces it good on his own behalf without consulting God. In fact, no one has consulted God. David and Nathan have only talked to one another. As Gregory Goswell notes:
[block quote] The binary opposition implies that the disparity in habitation is inappropriate and needs resolving, presumably by David doing something to redress the situation….What is not usually recognised is that in the opening verse, the narrator is describing the scene from the viewpoint of the character depicted, namely, the picture of the king's situation (in his house and at rest) is how David would sum up the current state of affairs.
No, it's not a bad idea; the problem, however, is that it's not God's idea.
We know this was not God's idea when God weighs in on this idea. God informs David he was moving against God's flow. The tent was in God's will. The tent served God's purposes. The tent was sufficient for the people's needs and God's desire. And in some way, the tent kept the people humble.
At the time of David, other nations had erected elaborate structures to honor their gods using precious metals and jewels, the most elaborate and expensive resources available to them. But David's God, Israel's God, our God, doesn't need silver and gold, diamonds and pearls, lavish spaces and ornate designations. What God desires is a clean heart and a right spirit. What God calls for is to worship in spirit and in truth, not in splendid furnishing and cedar temples. What God requires is that we love kindness, do mercy, and walk humbly with our God.
And God certainly doesn't want us to engage in fruitless striving.
Fruitless striving is like swimming upstream. You can do it, but we're designed to go with the flow. It's hard to get to the top of a mountain. That's why there's so often a great payoff–incredible views, a position of strength and prominence. And more often than not, you find God there. There's something about literally being on top of the world that when the beauty, splendor and breadth of God's creation seems to be laid out before you in all its glory that makes the presence of God real and pronounced and palpable and obvious. The psalmist wrote, "I will look to the hills"…when referring to looking for God. When Moses received the Law, he didn't encounter God in the valley but rather on the top of the mountain. And when the people, prior to the days of Noah, wanted to reach God, they didn't dig a ditch but they built a tower. When we think of the heavens, we look up. We think of God being above us, like the cloud that dwelled amongst the Israelites through their sojourn from captivity into the promised land.
We think we find God in nice places, on mountaintops and in cedar temples, but God wants us to know that we can find God in a tent.
God is there in the valleys, the lowlands, the plains…and in the open spaces, God doesn't need, want or expect us to make moves without God. That's what fruitless striving does. It paints against the grain, and moves against the wind, and it plans without prayer.
How different would this episode have been if David, when it dawned on him to ask God, what do you want me to build? Or, what are you building, and how can I participate? David, the author of so much of Israel's prayer book, forgot to pray. David, the leader of the people in battle and in worship, forget to consult with his commanding officer before embarking on his next mission.
And the reality is that he failed to realize that his next mission was a furlough, it was sabbath, it was rest. This text begins by making that clear, "When the king was settled in his palace, and the Lord had given him rest from all his surrounding enemies." His work was accomplished. His assignment complete. His achievement acknowledged.
But David wanted to keep going, while God wanted him to rest.
There are times, when we have desires that are unfulfilled, dreams that are unrealized, and plans that do not reach fruition not because they are bad ideas or selfish desires, but because it isn't the right time or we aren't the one appointed to bring it to light. We aren't meant to do it all, we're called to do our part.
That's the point of the disconnect in this story. Because the temple was in fact part of God's vision for God and the people of Israel, but it wasn't part of God's vision for David.
And we don't need to strive to be anything other than what God has crafted us to be. God has empowered and equipped us to fulfill every assignment that God has for us. It doesn't mean that those things are easy to accomplish, and we shouldn't assume that everything that is hard is outside of God's will, but we do need to do an internal, prayerful inventory to see if the work before us is on our own behalf or for the Lord.
Because there is a time to rest. There is a time to enjoy what you have done and the God who enabled you to do it. A time to stop the worrying, stop the planning, stop the fruitless striving.
And if we sneak a peek ahead in this book, we know that David would be called back into service. There were new enemies to fight, new territory to secure. That period of rest didn't mean he was done, it meant that God gave him a reprieve, time to restore and to renew. And we all need that.
If we're always available on our cell phones, we need to turn them off sometimes. If we're glued to the news, we need to go take a walk outside, read a book for fun, or do something to give us breathing room from the events of the day. If our briefcase full of work never leaves our side, we need to leave it at the office sometimes. If that office is now found within the sanctuary of our homes, we need to find a way to close the door on it. We live in a society that is go-go-go. When the first thing we want to know about a person is what do you do. Where our perceived value is marked in our occupation, social status and bank account rather than in our unique talents, gifts and contribution to making the world a better, more loving and compassionate place. Where how much we produce is more important than what we produce.
And where we so often limit God inside a box. A box of an hour on Sunday morning within the box of the church meeting house. Living in pandemic has demonstrated how much of our gathering was built with brick and mortar…and how much rested on a foundation that transcends those limits.
God was with David—everyone that David went. The covenant remained in effect. "The role of a covenant is to give permanency to a relationship so as to secure its lasting benefits, and on that basis the forever motif is a key component of what makes the divine arrangement with David a covenant." (Gregory Goswell) God was in the tent, but God was on the battlefield. God was in the Ark of the Covenant, yes, but God was also in Jerusalem preparing the way before the procession even started on its way to get there. God was with David in David's new palace, and God would be with David until his last breath.
And that, the abiding presence of God, is the ultimate source of our rest. There will always be more to do. There will always be more than we want or desire for ourselves, for our families, for our communities. There will always be one more thing to tackle. But the most important thing to strive for is the presence of God. The will of God. The anointing of God. The rest of God.
For further reflection:
"Moving to the rhythm doesn't make you a dancer,
Nor does Carrying a brush make you a painter.
Building stones on other people's backs will not make you an achiever;
It might make you a brick builder." ― Nadine Sadaka Boulos
"Each of us is carving a stone, erecting a column, or cutting a piece of stained glass in the construction of something much bigger than ourselves." – Adrienne Clarkson
"You can dream, create, design, and build the most wonderful place in the world. But it requires people to make the dream a reality." – Walt Disney
Suggested Congregational Response to the Reflection:
Invite the congregation to consider some aspect of the ministry that might benefit from a period of rest/sabbath.
Works Cited
Goswell, Greg (Gregory Ross). "Why Did God Say No to David?: (2 Samuel 7)." Journal for the Study of the Old Testament 43, no. 4 (June 2019): 556–70.
Goswell, Greg (Gregory Ross). "What Makes the Arrangement of God with David in 2 Samuel 7 a Covenant?"Restoration Quarterly 60, no. 2 (2018): 87–97.
Kuivenhoven, Maarten. "An Everlasting House: An Exegesis of 2 Samuel 7." Puritan Reformed Journal 2, no. 1(January 2010): 15–26.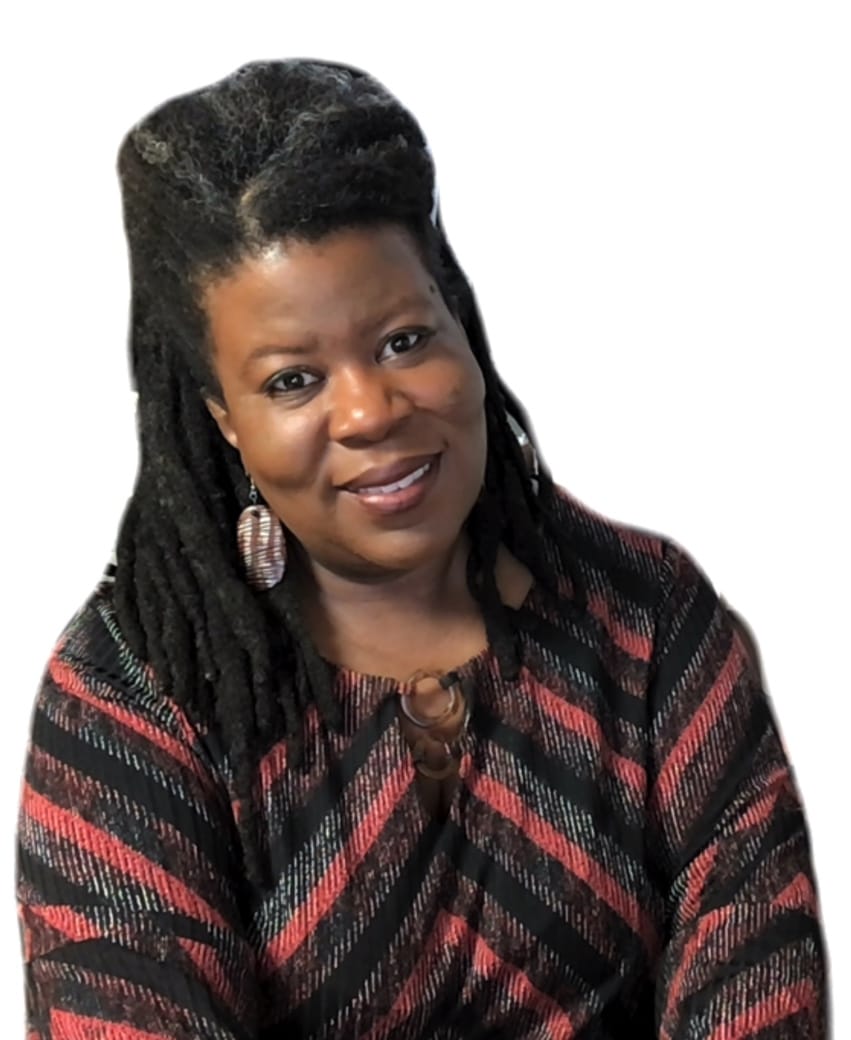 A Bible study version of this reflection is at Weekly Seeds.
Lectionary texts
2 Samuel 7:1–14a and Psalm 89:20–37
or
Jeremiah 23:1–6 and Psalm 23
Ephesians 2:11–22
Mark 6:30–34, 53–56
2 Samuel 7:1–14a
7 Now when the king was settled in his house, and the LORD had given him rest from all his enemies around him, 2 the king said to the prophet Nathan, "See now, I am living in a house of cedar, but the ark of God stays in a tent." 3 Nathan said to the king, "Go, do all that you have in mind; for the LORD is with you."
4 But that same night the word of the LORD came to Nathan: 5 Go and tell my servant David: Thus says the LORD: Are you the one to build me a house to live in? 6 I have not lived in a house since the day I brought up the people of Israel from Egypt to this day, but I have been moving about in a tent and a tabernacle. 7 Wherever I have moved about among all the people of Israel, did I ever speak a word with any of the tribal leaders of Israel, whom I commanded to shepherd my people Israel, saying, "Why have you not built me a house of cedar?" 8 Now therefore thus you shall say to my servant David: Thus says the LORD of hosts: I took you from the pasture, from following the sheep to be prince over my people Israel; 9 and I have been with you wherever you went, and have cut off all your enemies from before you; and I will make for you a great name, like the name of the great ones of the earth. 10 And I will appoint a place for my people Israel and will plant them, so that they may live in their own place, and be disturbed no more; and evildoers shall afflict them no more, as formerly, 11 from the time that I appointed judges over my people Israel; and I will give you rest from all your enemies. Moreover the LORD declares to you that the LORD will make you a house. 12 When your days are fulfilled and you lie down with your ancestors, I will raise up your offspring after you, who shall come forth from your body, and I will establish his kingdom. 13 He shall build a house for my name, and I will establish the throne of his kingdom forever. 14 I will be a father to him, and he shall be a son to me.
Psalm 89:20–37
20 I have found my servant David;
with my holy oil I have anointed him;
21 my hand shall always remain with him;
my arm also shall strengthen him.
22 The enemy shall not outwit him,
the wicked shall not humble him.
23 I will crush his foes before him
and strike down those who hate him.
24 My faithfulness and steadfast love shall be with him;
and in my name his horn shall be exalted.
25 I will set his hand on the sea
and his right hand on the rivers.
26 He shall cry to me, 'You are my Father,
my God, and the Rock of my salvation!'
27 I will make him the firstborn,
the highest of the kings of the earth.
28 Forever I will keep my steadfast love for him,
and my covenant with him will stand firm.
29 I will establish his line forever,
and his throne as long as the heavens endure.
30 If his children forsake my law
and do not walk according to my ordinances,
31 if they violate my statutes
and do not keep my commandments,
32 then I will punish their transgression with the rod
and their iniquity with scourges;
33 but I will not remove from him my steadfast love,
or be false to my faithfulness.
34 I will not violate my covenant,
or alter the word that went forth from my lips.
35 Once and for all I have sworn by my holiness;
I will not lie to David.
36 His line shall continue forever,
and his throne endure before me like the sun.
37 It shall be established forever like the moon,
an enduring witness in the skies." Selah
Jeremiah 23:1–6
23 Woe to the shepherds who destroy and scatter the sheep of my pasture! says the LORD. 2 Therefore thus says the LORD, the God of Israel, concerning the shepherds who shepherd my people: It is you who have scattered my flock, and have driven them away, and you have not attended to them. So I will attend to you for your evil doings, says the LORD. 3 Then I myself will gather the remnant of my flock out of all the lands where I have driven them, and I will bring them back to their fold, and they shall be fruitful and multiply. 4 I will raise up shepherds over them who will shepherd them, and they shall not fear any longer, or be dismayed, nor shall any be missing, says the LORD.
5 The days are surely coming, says the LORD, when I will raise up for David a righteous Branch, and he shall reign as king and deal wisely, and shall execute justice and righteousness in the land. 6 In his days Judah will be saved and Israel will live in safety. And this is the name by which he will be called: "The LORD is our righteousness."
Psalm 23
1 The LORD is my shepherd, I shall not want.
2 He makes me lie down in green pastures;
he leads me beside still waters;
3 he restores my soul.
He leads me in right paths
for his name's sake.
4 Even though I walk through the darkest valley,
I fear no evil;
for you are with me;
your rod and your staff—
they comfort me.
5 You prepare a table before me
in the presence of my enemies;
you anoint my head with oil;
my cup overflows.
6 Surely goodness and mercy shall follow me
all the days of my life,
and I shall dwell in the house of the LORD
my whole life long.
Ephesians 2:11–22
11 So then, remember that at one time you Gentiles by birth, called "the uncircumcision" by those who are called "the circumcision"—a physical circumcision made in the flesh by human hands— 12 remember that you were at that time without Christ, being aliens from the commonwealth of Israel, and strangers to the covenants of promise, having no hope and without God in the world. 13 But now in Christ Jesus you who once were far off have been brought near by the blood of Christ. 14 For he is our peace; in his flesh he has made both groups into one and has broken down the dividing wall, that is, the hostility between us. 15 He has abolished the law with its commandments and ordinances, that he might create in himself one new humanity in place of the two, thus making peace, 16 and might reconcile both groups to God in one body through the cross, thus putting to death that hostility through it. 17 So he came and proclaimed peace to you who were far off and peace to those who were near; 18 for through him both of us have access in one Spirit to the Father. 19 So then you are no longer strangers and aliens, but you are citizens with the saints and also members of the household of God, 20 built upon the foundation of the apostles and prophets, with Christ Jesus himself as the cornerstone. 21 In him the whole structure is joined together and grows into a holy temple in the Lord; 22 in whom you also are built together spiritually into a dwelling place for God.
Mark 6:30–34, 53–56
30 The apostles gathered around Jesus, and told him all that they had done and taught. 31 He said to them, "Come away to a deserted place all by yourselves and rest a while." For many were coming and going, and they had no leisure even to eat. 32 And they went away in the boat to a deserted place by themselves. 33 Now many saw them going and recognized them, and they hurried there on foot from all the towns and arrived ahead of them. 34 As he went ashore, he saw a great crowd; and he had compassion for them, because they were like sheep without a shepherd; and he began to teach them many things.
53 When they had crossed over, they came to land at Gennesaret and moored the boat. 54 When they got out of the boat, people at once recognized him, 55 and rushed about that whole region and began to bring the sick on mats to wherever they heard he was. 56 And wherever he went, into villages or cities or farms, they laid the sick in the marketplaces, and begged him that they might touch even the fringe of his cloak; and all who touched it were healed.