Senate Voting on Bill to Stop Syrian and Iraqi Resettlement
Friend,
You did it! Because of the countless calls, letters and tweets you sent to Senators, the anti-refugee bill H.R. 4038 was blocked from being voted on in the Senate.
Earlier today, Senators voted 55-43 to keep this anti-refugee bill from proceeding. Had it passed the Senate, it would have ground to a halt the resettlement of Syrian and Iraqi refugees in the United States. While the vote was close, our voices were heard loud and clear that as people of faith and as Americans, we will not stand for any legislation that discriminates against vulnerable populations.
See how your Senator voted here.
As we celebrate this victory, we must be ready for the continued struggle, as we cannot let similar legislation pass at the national or state level. Together, let us renew our commitment to ensuring that our refugee and immigrant brothers and sisters are treated with the dignity and respect they deserve.
Thank you again for continuing to stand with us and serve as an advocate!
In solidarity,
Jen Smyers
Director of Advocacy and Policy
Immigration and Refugee Program
Church World Service
—————————————————————————————————————-
Call your Senators TODAY!
The U.S. Senate plans to vote this Wednesday, January 20th on H.R. 4038, "The American Security against Foreign Enemies (SAFE) Act," which would grind to a halt the resettlement of Syrian and Iraqi refugees. This bill was passed by the House of Representatives in November, so it is critical that it not pass the Senate. Such proposals and the anti-refugee sentiment that has accompanied them are morally reprehensible and go against who we are as a nation. It is critical that Senators hear from their constituents NOW.
Call your Senators TODAY & EVERY DAY leading up to the vote: Urge them to vote NO to H.R. 4038 and any legislation that would stop, pause or defund the resettlement of Syrian and Iraqi refugees.
1-866-940-2439
Sample Script: "I'm a constituent from [State] and I support the resettlement of Syrian and Iraqi refugees. I am opposed to any bill that would stop or pause the resettlement of refugees of any nationality or religion. I urge the Senator to vote NO to H.R. 4038, The American SAFE Act."
Below are some helpful points on the security checks involved in refugee resettlement, which is the focus of this legislation. The most important points to mention, however, are your story and why your community wants to welcome Syrian refugees.
The U.S. government handpicks the refugees who resettle here, and the U.S. resettlement process has the most rigorous screening process in the world.
Refugees are the most thoroughly vetted people to come to the United States, undergoing interagency screenings by the Department of Homeland Security, FBI, Department of Defense, National Counter Terrorism Center and multiple intelligence agencies, including biometric checks, forensic document testing, medical tests and in-person interviews.
Continuing refugee resettlement while maintaining national security is not an either/or situation. The United States can continue to welcome refugees while also continuing to ensure national security. We can and must do both.
You can also tweet your Senators and your network using the sample post below and a photo of yourself or your community:
".@SENATOR, our community is ready to welcome #Syrian #refugees. Vote NO on H.R. 4038. #RefugeesWelcome #AmericaWelcomes!"
Follow @CWS_IRP and @CWS_Global on Twitter and "like" Immigrants & Refugees and CWS on Facebook for up-to-date alerts.
Originally posted here
---
Related News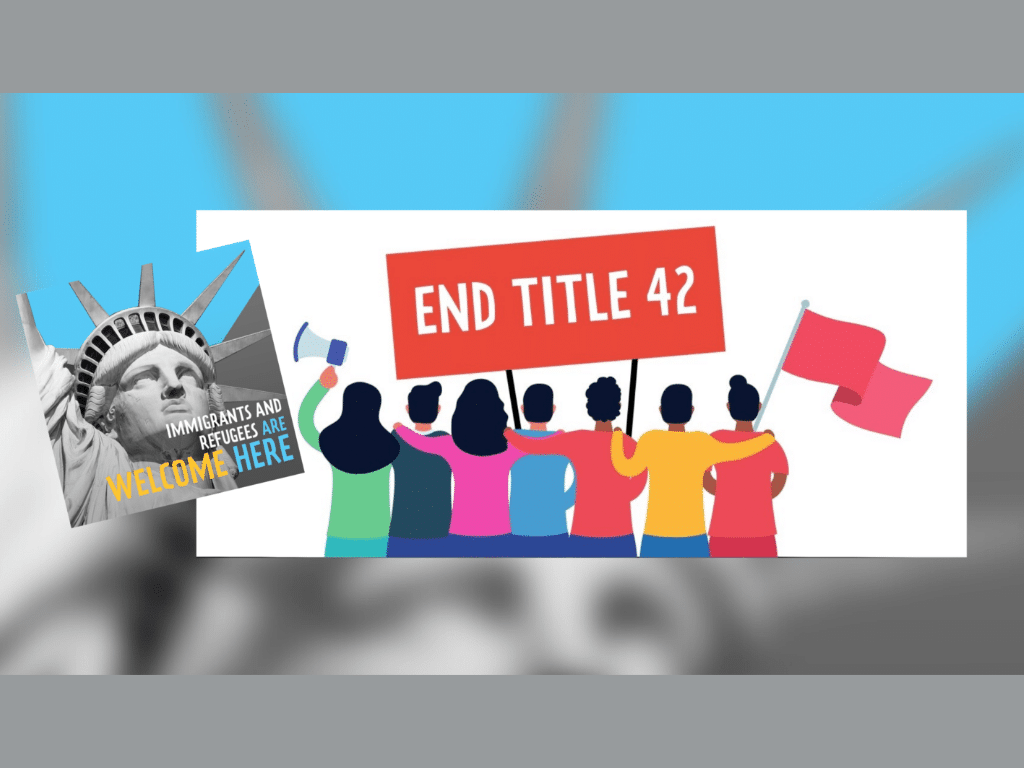 A federal court has overruled a policy that the U.S. has used to turn back hundreds of...
Read More