Seminary leaders respond to call to address racism
When the United Church of Christ Council for Theological Education met last week in St. Louis, Mo., it planned to answer the call from a group of African-American seminary presidents, which asked fellow theological educators to engage the issue of racism. The Council, coming together to discuss ways to prepare seminarians—the future church leaders—to address racism in their ministry, left the gathering with a commitment to each other that they would actively seek out ways to take action for social justice.
The seminary president's letter, penned by Alton Pollard, dean of Howard Divinity School, a UCC-historically related seminary, called on "presidents, deans, and leaders of all divinity and theological schools—to arise from the embers of silence and speak up and speak out as the prophet of old." It continues by calling for an endorsement of the statement by "responding in your particular context to our theological call to action with curricular programs, public forums, teach-ins, calls to your congressional leaders, writing op-ed pieces and more."
"In our meeting we shared many ways in which we are actively 'endorsing' this statement in our programs and work," the UCC Council for Theological Education wrote in response. "We commit to each other and with you our colleagues to continue this important work. We pray for God's presence in the 'struggle for justice and peace.'"
The Council for Theological Education includes conference ministers and representatives of the six seminaries of the UCC—Andover-Newton Theological Seminary, Chicago Theological Seminary, Eden Theological Seminary, Lancaster Theological Seminary, Pacific School of Religion and United Theological Seminary of the Twin Cities.
"God's vision for the world is one of abundance and a community that works for everyone," said the Rev. David Vásquez-Levy, president of Pacific School of Religion. "We will always be aspiring to live more fully into God's vision of the world, but we cannot lead out in the larger society unless we do so from a place of integrity."
The Rev. Carol E. Lytch, president of Lancaster Theological Seminary, has already shared the letter from African American seminary leaders with her colleagues.
"Lancaster Seminary, like each of the six seminaries of the UCC, shares a deep and long-term commitment to end racism and white privilege through sustained, intentional action," she said. "As president I viewed the letter from African American presidents as an encouragement, and I duplicated it and distributed it to our trustees. The trustees are responsible for the overall mission of the institution, and it is critical to include them in education and action for justice along with the faculty, staff, students, and graduates." 
Lancaster Theological Seminary has already taken some steps to expose its students to topics of race. Last fall, the seminary held a series of community meetings on the topic of racism, including one forum with a recent graduate who attended the same high school as Michael Brown. Lytch said that the graduate brought to first-hand knowledge of the protests in Ferguson, and that the meetings also featured a local police chief, the mayor, and the NAACP.
"This spring we will celebrate the 50th anniversary of the initial gains in the civil rights by bringing to campus alumni and retired professors who participated in voting registration and marches in that period," Lytch said. "Action is needed—ongoing, sustained, focused action of all kinds."
---
Related News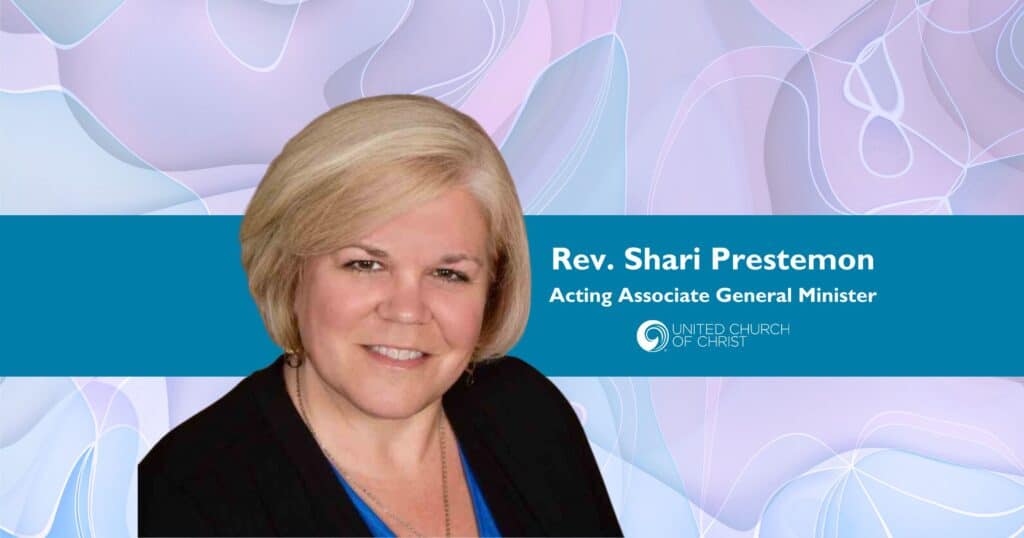 A new United Church of Christ national leader has been called. The UCC Board voted in a...
Read More