Santa Fe church confirmation class: 'Protect the Dreamers'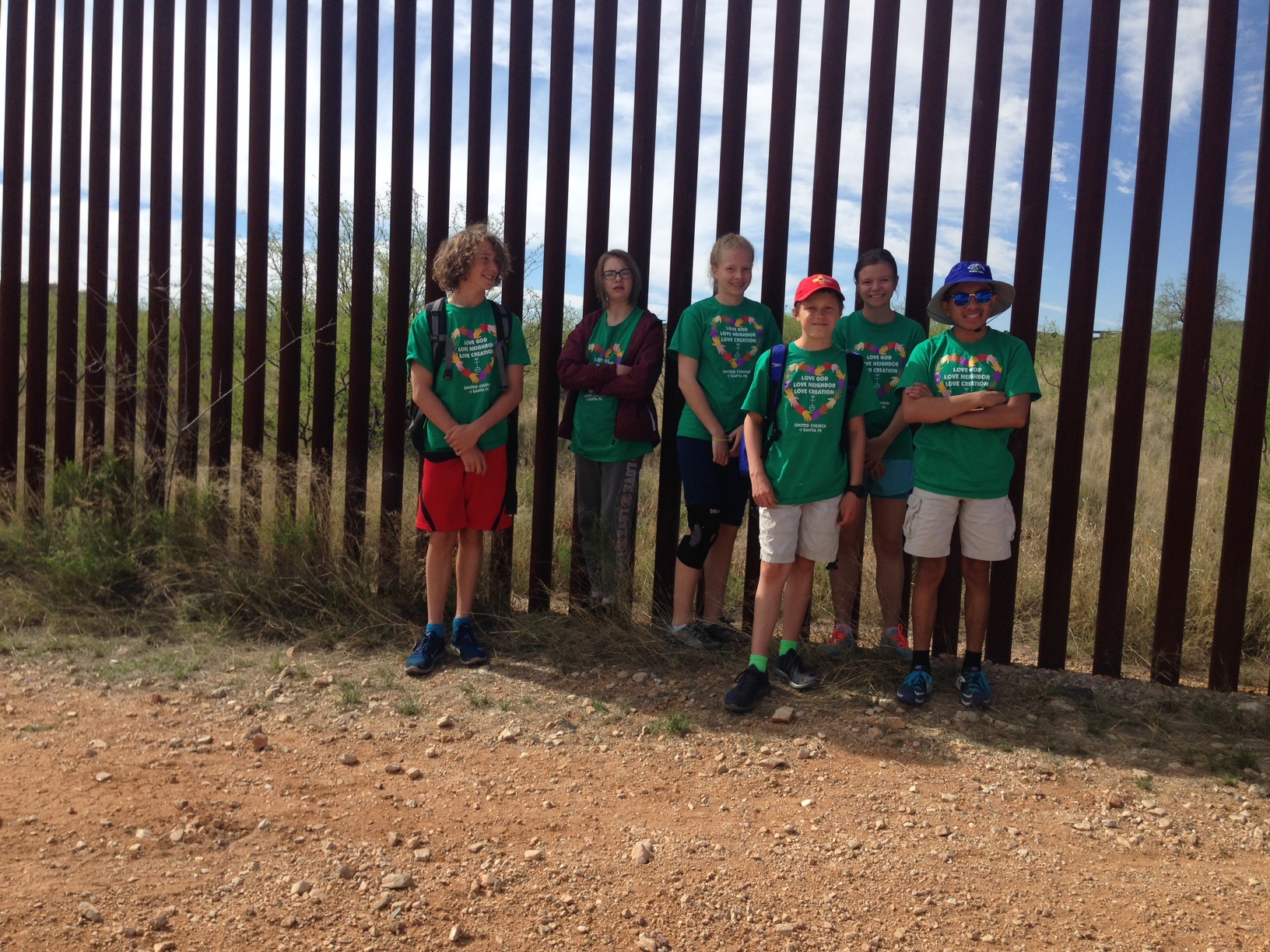 A group of young teens from the United Church of Santa Fe, in a public expression of faith, is calling on Congress to protect the Dreamers, and drop the border wall. Their words, published by the Santa Fe New Mexican newspaper on Jan. 22, are fueled by personal experience and cut right to the heart of the immigration debate.
"We believe immigration authorities should not be allowed to do as they please with young people who grew up here, went to the same schools we do, have the same dreams, and are just like us," write the six members of the New Mexico church's Youth Initiation to Adulthood program. "Other than Native Americans, we are all immigrants from somewhere. Any of us could have been a Dreamer."
The commentary, by Ethan Manske, 13; Madelyn Kingston, 14; Jose' Lain-Straus, 13; Naomi Eldridge, 14; Madeleine Philpot, 15; and Tenzing Manske, 13 was composed by the teenagers and sent to the paper for publication with some guidance by Pam Hyde, their volunteer advisor.
"The kids were quite excited about doing this and about getting published," Hyde said. "They wrote in their journals about how they felt; then we discussed it; and I took down their words and did a first draft. Several of them reviewed the draft and responded right away with very good suggestions and edits. So it is definitely their work, their words, and their passionate beliefs. All of these kids have been on a border immersion trip with us and feel strongly about immigration issues."
The youths' immersion experience was part of United's 2-year 'Rite of Initiation to Adulthood' program, which combines traditional confirmation with a focus on a full range of experiences that emphasize both knowing the Christian faith and living the Christian faith in the world.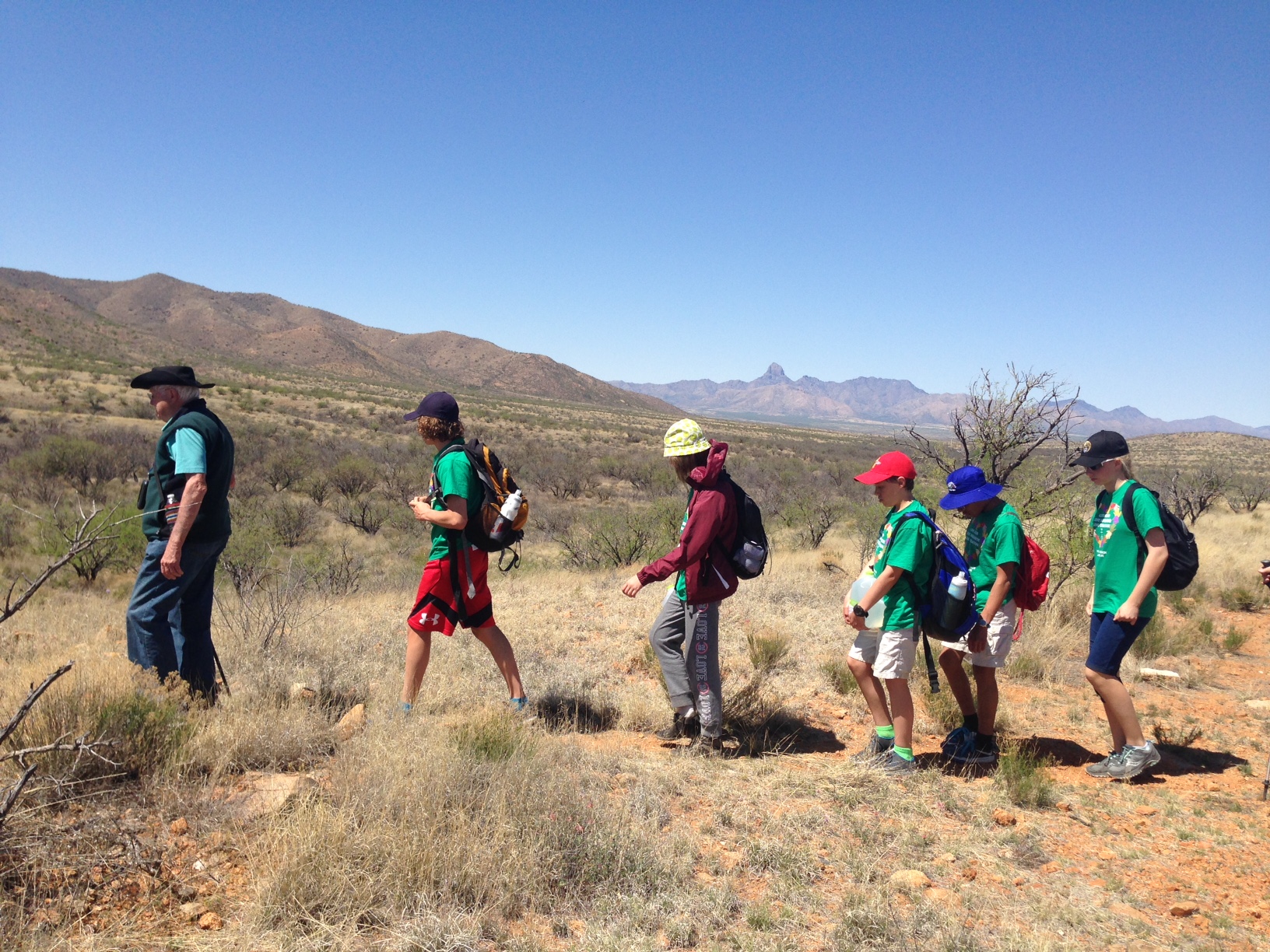 "For our Youth Initiates (as for many of the rest of us) there is a direct connection between what their faith as Christians teaches them and what they believe our country should stand for and how we welcome the stranger and care for those in need," said the Rev. Talitha Arnold, United Church's senior pastor. "They composed the commentary the Sunday after helping lead our Epiphany Pageant – 'El Niño Jesus Needs Our Help.' They have studied immigration issues, and last spring spent 5 days on the Arizona/Sonora border, putting out water, walking the migrant trails, going to court hearings and learning first-hand about the impact of current policies on both the people and the land of the borderlands. Their op-ed piece was informed by that experience as well."
"Our faith calls on us to do justice and to treat immigrants as citizens and love them as ourselves," the commentary states. "We do not want our country to go back to the days of segregation where people are treated unfairly and discriminated against because of race, color or other differences. Dreamers and other immigrants are welcome to our church, our schools and our community."
"The Youth Initiates also wrote the letter in the wake of statements about Haiti, El Salvador and other countries of color and the current threats to DACA Dreamers," Arnold continued. "Given that many of United's children and youth – and their parents – come from some of those countries, such statements are not abstract but deeply personal. Writing the letter together was a way for the Youth Initiates to express their faith and care, while taking positive action."
United Church's congregation also has families from Ethiopia, Mexico, Honduras, India and Korea, and the kids go to school with children and youth from all over the world.
"To a person, the parents of the Youth Initiates expressed their appreciation that the church was helping the youth find a way to respond and to speak out," Arnold said. One parent wrote back: 'I am so grateful that the youth have worked on this and am happy and honored to have (my daughter's) name and age included in the article.'"
President Donald Trump said Wednesday that he is open to a pathway to citizenship for many of the 690,000 Dreamers – young people brought into the country as children. The White House plans to release a framework on immigration Monday, and in Congress, a bipartisan group of four lawmakers is working to craft a compromise on immigration.
A legislative solution can't come fast enough for the Youth Initiates of United Church. "The Dreamers' stories are stories of hope — that they can have a happy and successful life, that society will accept them rather than disown them because they have no citizenship papers, and that we can make a difference in their lives."
---
Related News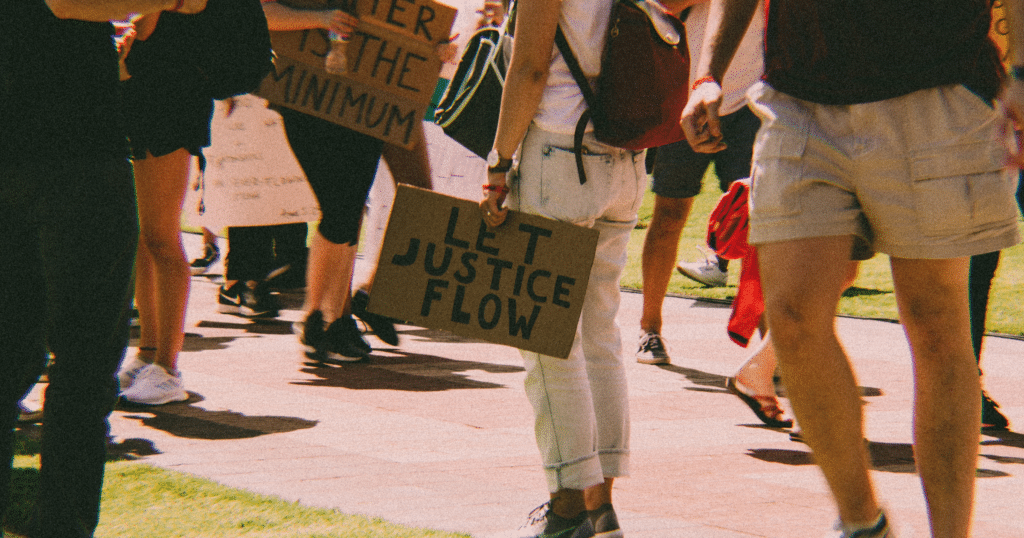 United Church of Christ leaders, in a letter to Georgia law enforcement, are condemning the...
Read More