Ruined rainbow flag triggers strong social media support
A Facebook post about a burned rainbow flag is striking a chord with people around the United Church of Christ and has set a record number of reactions on the ONA social media site.
After the UCC Open and Affirming Coalition shared a photo of remnants of Hillsborough UCC's flag and the Hillsborough, N.C., church's response — the pastor immediately replaced the torched flag with two more rainbow banners — hundreds of reactions and comments of support and solidarity quickly followed.
"The message that God loves you as you are, and we are a faith community who is standing with you and opening our doors fully to you cannot be silenced by the burning of a flag," said the Rev. J. Jay Kennett, Hillsborough UCC pastor. "Since this happened, HUCC has been overwhelmed by the love and support that is coming from across the UCC. Some folks have said we are bold and brave. I feel honored that folks think so, but I am not sure I see us as being anything other than Christian, trying as we have done since the year we were founded to love and share God's love with people as we are called by the gospel to do."
In just over 24 hours, the ONA Facebook post gathered more than 1,000 reactions, 100-plus comments, and more than 250 shares.
"ONA congregations like Hillsborough UCC are making a difference in their communities because their commitment to LGBTQ justice is visible," said Andy Lang, executive director of the UCC Open and Affirming Coalition. "Their refusal to retreat behind their church doors in the face of intimidation should inspire ONA churches in every state — not just North Carolina, but every state — to do the hard and patient work of building relationships with the LGBTQ neighbors."
"We wanted to do something to show the LGBTQ community that we are standing for and with them despite this major setback of civil rights in our state," said Kennett, referring to to passage of HB 2 in North Carolina. "The addition of the flags by our sign seemed an appropriate and easy-to-understand message to the community, and was important for us to display."
This flag-burning incident in North Carolina April 9 happened in the midst of the Coalition's "Rainbow Sign Campaign," which is a new posting daily of a rainbow sign or flag displayed outdoors by ONA churches around the country.
Kennett said his congregation has several more flags stashed away, in reserve. "The flag burning may have reminded us that the way of justice is not always smooth or easy," he said, "but it in no way extinguished our passion to seek to live out the call to do justice and love extravagantly."
---
Related News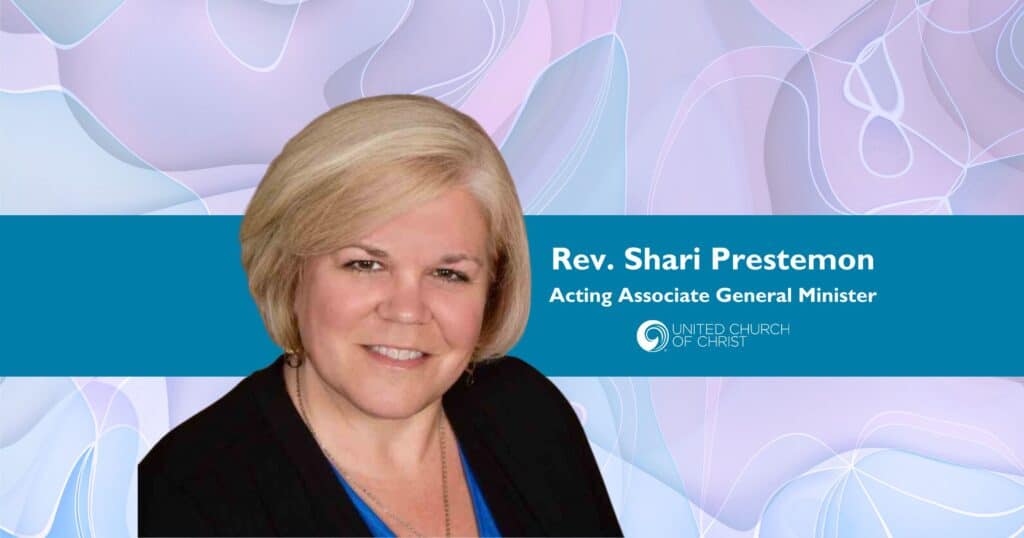 A new United Church of Christ national leader has been called. The UCC Board voted in a...
Read More