Revive UCC's commitment to campus ministry, proposed resolution urges

The resolution, submitted by the Central Atlantic Conference, also urges Local Church Ministries – one of the four national Covenanted Ministries in the UCC – to provide more resources to the church's ministries in higher education and to consider dedicating one of the five national evangelism staff positions to campus ministry.
"As financial constraints have come to the fore, we have consistently reduced our funding for campus ministry," said Central Atlantic Conference Minister, the Rev. John Deckenback. "It has not been seen as having a particularly high priority. Similarly, as you take a broader look at the UCC, we have distanced ourselves somewhat from the higher education enterprise and the seminaries."
In 2000, the UCC established the position of Minster for Campus and Student Ministries, but that position was cut in October 2003. Some of the responsibilities of that former position are now handled by Kimberly Whitney, the UCC's Minister for Higher and Theological Education. Among other things, Whitney serves as the mentor for the Student Ecumenical Partnership, a group of UCC and Christian Church (Disciples of Christ) students engaged in what Whitney calls "dynamic ecumenical exchange."
But, according to the resolution, a full-time national staff position devoted specifically to campus ministry is needed.
"The college experience, especially for a traditional college student, can be a very formative time," Deckenback said. "A campus ministry can play an instrumental role in facilitating that formative experience. That role is still there."
Deckenback also highlighted the decreasing participation of young adults in the church as another important reason to be committed to campus ministries.
"There is no secret that there is a missing generation in our churches," he said. "People go through confirmation and then they just disappear."
The proposed resolution argues that "campus ministry as evangelism reaches the greatest number of future leaders" urges the UCC to not only dedicate a national evangelism staff position to campus ministry but to consider a new church start on a community college.
---
Related News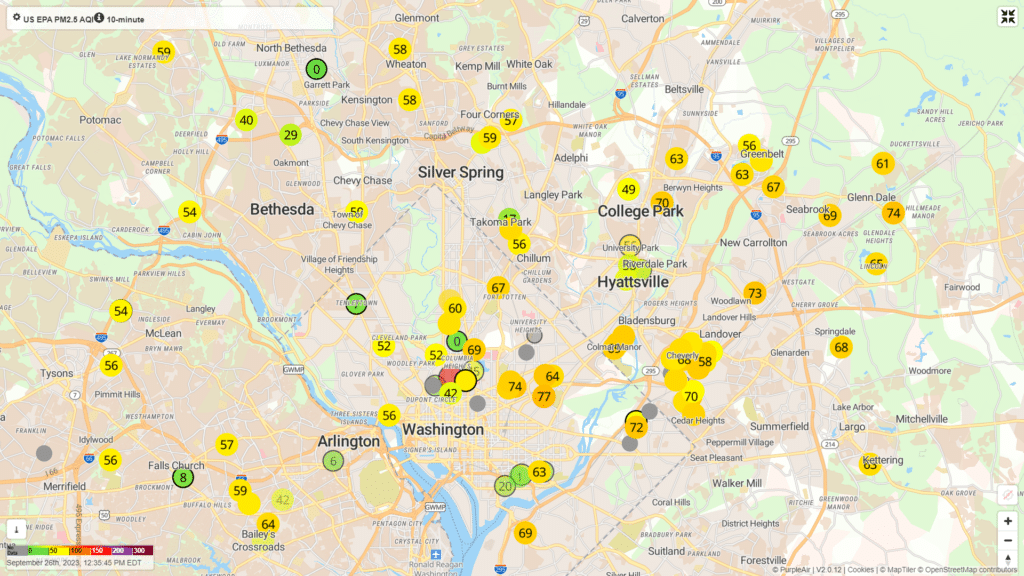 This summer, the United States experienced some of the worst days for wildfire pollution in...
Read More