Revamped Youth@GeneralSynod program debuts in Baltimore
There will be a new emphasis on integrating youth into the heart of the United Church of Christ's General Synod next summer in Baltimore. Through activities designed to connect faith with daily life and issues of justice, along with leadership opportunities as part of the new Youth@GeneralSynod program, young people will be directly and visibly involved in the denomination's biennial event.
Under the coordination of the Rev. Barbara Kershner Daniel, who pastors Evangelical Reformed UCC in Frederick, Md., youth and from ages 13 to 18 will explore how God dwells with them wherever they go.
"In the United Church of Christ, we believe that youth are not just the future of the church, they are integral to the vitality of the church now," Kershner Daniel said. "For the Youth@Synod program, youth will be fully integrated into the General Synod bringing their voice to worship and deliberations and our life together."
In past years during General Synod, the youth program took place concurrent with the main gathering, but the events were frequently in different locations. In Baltimore, Kershner Daniel will have youth meet with international guests, take to the dance floor during an after-hours dance, and learn how youth have been catalysts in peace and justice movements both past and present.
When General Synod delegates and visitors are assembled in the plenary hall for a business session, the youth will be there. They will also be asked to attend committee meetings and hearings on specific topics as preparation for a plenary presentation. Youth participating in the program will identify three issues on the General Synod agenda to explore in depth, and then present during plenary a youth perspective on these issues. They will also have opportunities to hear various guest speakers and preachers engage issues of peace and justice.
There will still be a designated youth area in the convention center designed by youth attendees, and youth will continue to participate in service projects — this time with a local environmental center.
The registration fee for this age group is $150, which includes lunches.
General Synod 31 will be held June 30 through July 4 at the Baltimore Convention Center, located right in the heart of city's historic Inner Harbor seaport. Information is available on the General Synod website, which will be continuously updated with emerging details. Registration for the gathering will open on Dec. 5. The cost of registration is $225 for the entire event if booked between Dec. 5 to Jan. 5; $236.50 if booked between Jan. 6 to March 31; and $247.50 if booked on April 1 or after. There is also a special rate for seminarians of $150.
---
Related News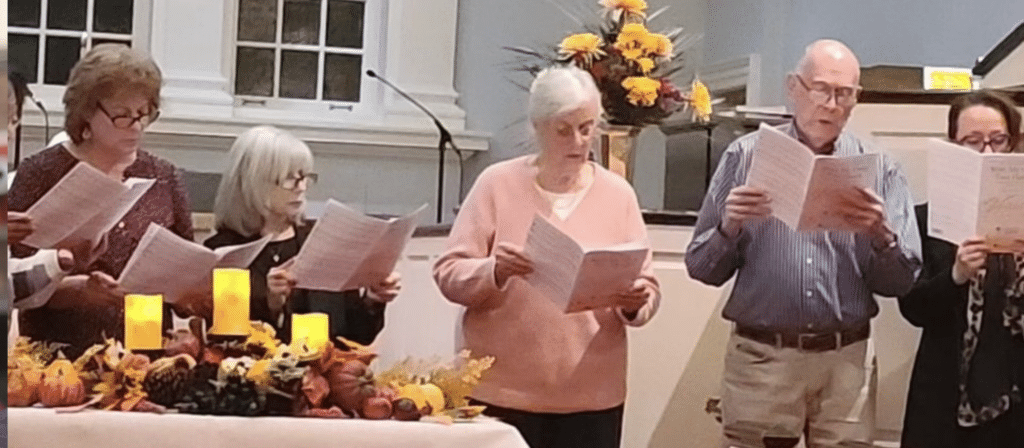 Many United Church of Christ congregations across the country participated in interfaith...
Read More