Resolution for the New Year: Protect the Children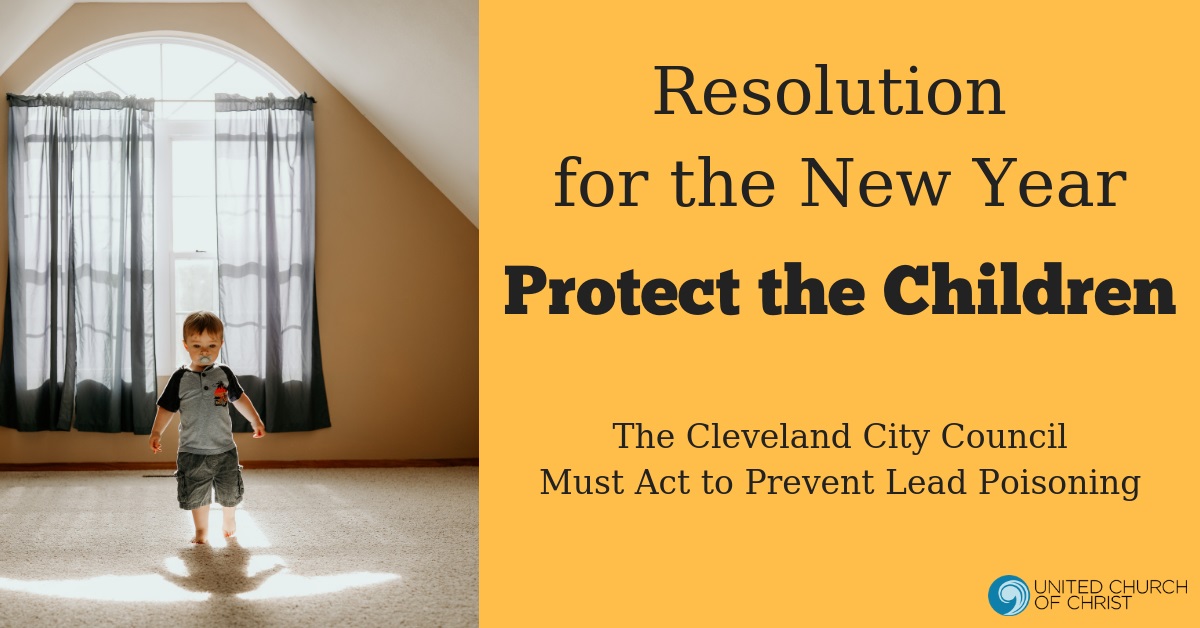 The Cleveland City Council Must Act to Prevent Lead Poisoning!
In 2018, it was reported that the City Council of Cleveland planned to pass an ordinance to address the lead poisoning of children by the end of the year. That never happened, despite the fact that they were considering a resolution initially proposed in 2017. Even in 2017, action on lead was long overdue. In 2015, the Plain Dealer began an investigative series entitled "Toxic Neglect: Curing Cleveland's Legacy of Lead Poisoning." The series highlighted the severe impact of lead on thousands of children in the Cleveland area while noting, "The problem isn't a new one. We've known about it for decades." It has been more than three years since the moral consciousness of the city was pricked, and yet we are in much the same position now in confronting this solvable problem. To a significant extent, the crisis we are facing is a crisis of leadership. The time has come for the City Council of Cleveland to act! Email the City Councilors of Cleveland today to demand that they pass a lead safe housing ordinance as soon as possible. Anything less is morally unconscionable as children continue to suffer.
Click on the name of the council member below to send an email:
Joe Jones-Ward 1
Kevin Bishop-Ward 2
Kerry McCormack-Ward 3
Kenneth Johnson-Ward 4
Phyllis Cleveland-Ward 5
Blaine Griffin-Ward 6
Basheer Jones-Ward 7
Michael Polensek-Ward 8
Kevin Conwell-Ward 9
Anthony Hairston-Ward 10
Dona Brady-Ward 11
Anthony Brancatelli-Ward 12
Kevin Kelley-Ward 13
Jasmin Santana-Ward 14
Matthew Zone-Ward 15
Brian Kazy-Ward 16
Martin Keane-Ward 17
For more information, contact the Rev. Dr. Brooks Berndt, the United Church of Christ Minister for Environmental Justice.
---
Related News
Slavery in its various forms is an age-old institution, as old ashumancivilization itself, and...
Read More