Faith Sign-On Letter, Urge Congress & DHS to Protect Our Haitian Neighbors!
Right now, the Department of Homeland Security (DHS) is considering whether or not to extend the Temporary Protected Status (TPS) of Haitians in the United States, which is set to expire on July 22, 2017. U.S. Citizenship and Immigration Services (USCIS) is recommending that the United States end TPS for Haitians altogether in January 2018. In 2010, an earthquake devastated Haiti, and in its wake, the U.S. government pledged to provide protection through TPS for Haitians already in the United States. Today, about 58,000 Haitians, who were in the United States since January 12, 2011, have been able to rebuild their lives, work, and raise a family in safety, while their remittances support loved ones in Haiti.
The catastrophic impacts of Hurricane Matthew in October 2016 impeded Haiti's recovery. Tens of thousands of homes and schools were destroyed, as well as agricultural crops and livestock, which resulted in widespread food insecurity and exacerbated the cholera epidemic – already the worst in the world. All of these realities exacerbated economic instability in Haiti.
To let TPS for Haiti expire or end it altogether would mean turning our backs on the vulnerable Haitians whom we pledged to welcome, and would place considerable burdens on the country as it struggles to recover from multiple natural disasters. TPS was created to provide protection to those in the United States when it is unsafe for their return home – precisely the conditions Haiti faces. TPS must be extended for at least another 18 months. To do otherwise would be an affront to our American values of hospitality, generosity, and compassion.
SIGN this FAITH LEADER LETTER in support of Haitians! See text at: https://docs.google.com/document/d/1efSaBJLgzm5r1q8p8cRcXzTAJafL-6NHh862ekJwBoA/edit, and SIGN ON BY END OF APRIL 28TH AT: https://goo.gl/forms/Mi9Mytv2swsbv7ti2
Tell Congress and DHS to Extend Temporary Protected Status (TPS) for Haiti
Please call the policy makers listed below!
Sample Script: "I'm from [City, State, Congregation/Community] and as a person of faith, I urge [the Senator/Representative] to urge DHS Secretary Kelly to extend Temporary Protected Status (TPS) for Haitians for at least another 18 months. Current conditions in Haiti – such as food insecurity and hunger, the cholera epidemic, and economic instability – exacerbated by Hurricane Matthew – make it unsafe for anyone to be deported to Haiti. Haitians are fleeing catastrophic conditions and should be allowed to remain in the U.S."
California:
Senator Diane Feinstein (D-CA) – (202) 224-3841
Representative Stephen Knight (R-CA-25) – (202) 225-1956
Florida:
Senator Marco Rubio (R-FL) – (202) 224-3041
Representative Carlos Curbelo (R-FL-26) – (202) 255-2778
Representative Mario Diaz-Balart (R-FL-25) – (202) 225-4211
Representative Ileana Ros-Lehtenin (R-FL-27) – (202) 225-3931
New York:
Senator Chuck Schumer (D-NY) – (202) 224-6542
Representative Peter King (R-NY-2) – (202) 225-7896
Texas:
Representative John Culberson (R-TX-7) – (202) 225-2571
Representative Ted Poe (R-TX-2) – (202) 225-6565
Utah:
Representative Mia Love (R-UT-4) – (202) 225-3011
Virginia:
Representative Barbara Comstock (R-VA-10) – (202) 225-5136
DHS and the Administration:
DHS Comment Line: (202) 282-8495 (please leave a message)
White House Comment Line: (202) 456-1111 (please leave a message)
Tweet the same message: ".@SENATOR/REPRESENTATIVE Tell .@DHSgov @WhiteHouse they must protect Haitians by extending #TPS. Don't return families to danger they fled. #GreaterAs1″
Terminating TPS would also harm U.S. communities, resulting in a loss of $2.8 billion in GDP and $428 million in Social Security and Medicare contributions over a decade. Senators Schumer, Gillibrand, and Markey have sent letters to Secretary Kelly, urging him to extend TPS for another 18-months, and media outlets have published several articles warning that not extending protections for 50,000 Haitians would be disaster for them, their children, and those back home. City and county councils have adopted resolutions calling on the Administration to extend TPS, and local councils can use this  Model Resolution for extending TPS for Haiti.
DHS should be responding to this humanitarian crisis by upholding our promises to the Haitian people and by allowing Haitians to seek safety here in the United States. Join us in calling on Members of Congress and Secretary Kelly to live up to our American values by welcoming Haitians and treating them the way we would like to be treated if we were in their place.
---
Related News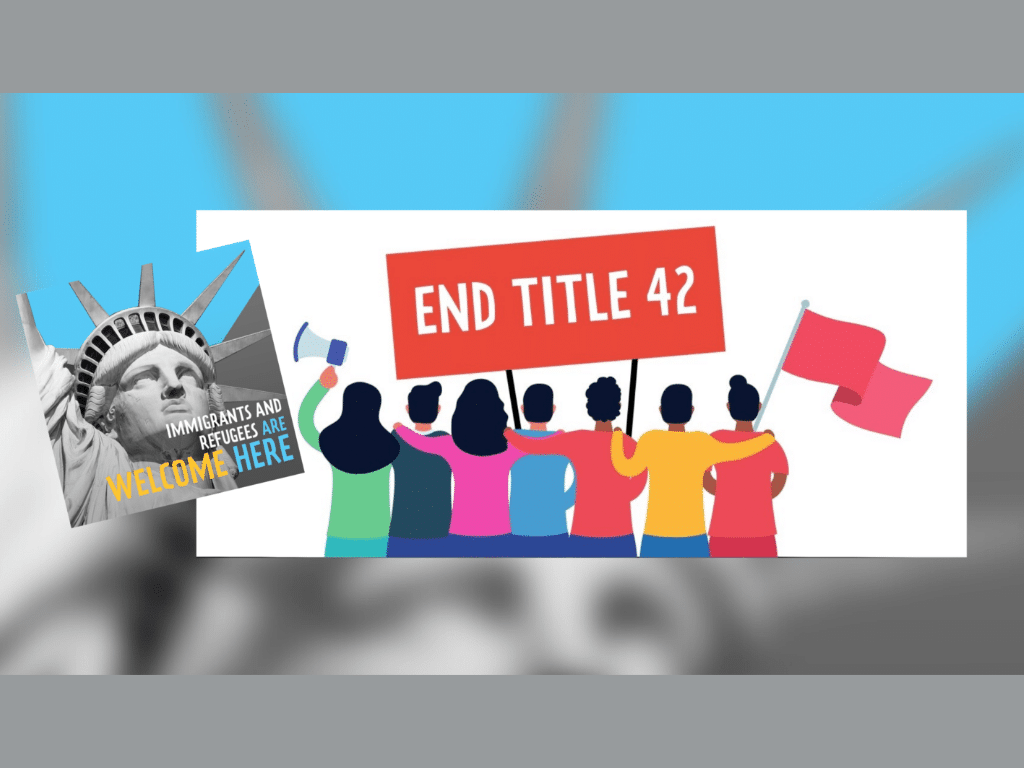 A federal court has overruled a policy that the U.S. has used to turn back hundreds of...
Read More