UCC community of concern helps refugee family through an emergency
Sometimes injury or illness turns a family's financial self-sufficiency into desperate need. And sometimes it only takes a few dollars and a caring community to get the family back on its feet again.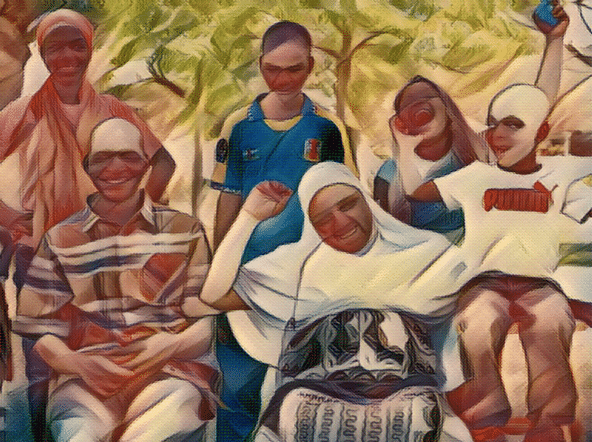 United Church of Christ Refugee and Migration Ministries and Christ Church UCC Chicago are part of a caring community for Mahamat, a refugee from Central African Republic resettled through Church World Service to the Chicago area in 2019.
The UCC is a partner in the Church World Service Immigration and Refugee Program, one of the official resettlement agencies in the U.S. Refugee Admissions Program.
Since he and his family arrived, Mahamat (not his real name) has been working and supporting his large family, which includes his wife and brother who are both living with disability or chronic illness, said Kalie Riemer, intensive case manager at RefugeeOne, the family's resettlement agency.
But there have been two interruptions. Last year, Mahamat broke his wrist in two places and his doctor restricted him from working for several months while the injury healed, Riemer said.
RefugeeOne called on rental assistance resources and kept the family housed until Mahamat returned to work.
Then, just a few weeks ago, Mahamat received news that once again threatened the family's financial stability. Mahamat's doctor told him that he needed hand surgery to relieve a degenerative condition that, without treatment, can eventually cause crippling.
The good news, Riemer said, is that Mahamat's doctor found him surgery and follow-up therapy at no cost. But Mahamat will be unable to work for three months while he recovers.
Stacey Clack, CWS Mid-West Faith Community Organizer, reached out to UCC Refugee and Migration Ministries for three months' rent for the family – $4,500. The answer was yes. Mahamat expects to begin treatment within the next few days.
The UCC's assistance does not stop with the rental assistance. UCC Refugee and Migration Ministries connected RefugeeOne with the Rev. Brandyn Simmons of Christ Church (UCC) Chicago to serve as an additional part of Mahamat's community of concern.
Simmons "generously offered to organize a donation drive for the family through his congregation," working from a list supplied by the family, reported Riemer.
The "yes" from Christ Church Chicago flowed naturally from the congregation's history. "It's engrained in our heritage to have a heart for refugees," Simmons said.
Christ Church Chicago had its beginnings in 1946 when a group of first‐generation Japanese‐Americans met to worship together and find community after being released from World War II U.S. internment camps.
Today, the congregation is about 85 percent Japanese-American, drawing a diversity of others from its highly diverse neighborhood.
Mahamat's family is one of many that Christ Church Chicago has walked alongside through a challenging time.
We "put our hearts, faith and resources together for the good of someone in the community," Simmons said. "We see it as actively building the beloved community so we are all standing on common ground."
RefugeeOne Intensive Case Manager Riemer said "Mahamat and his family are relieved that they do not have to worry about losing their housing during this challenging time. This assistance has allowed him to focus on his health and will hopefully reduce some of their daily expenses while they are without income."
The support for Mahamat and his family illustrates how UCC Refugee and Migration Ministries seeks to engage UCC members in refugee resettlement programs and support networks, Global H.O.P.E. Team Leader Josh Baird said.
"Extending grant support is a small way the church can be present with this family," Baird said. "Meeting the request to foster a connection with a local congregation – to establish relationships for the journey ahead of this family and the church – this is faith in action."
UCC Refugee and Migration Ministries is part of the national setting's Global H.O.P.E. Team, which also includes Disaster Ministries, Volunteer Ministries, and Sustainable Development. H.O.P.E. makes clear the team's vision: Humanitarian. Opportunities. Progress. Empowerment.
---
Related News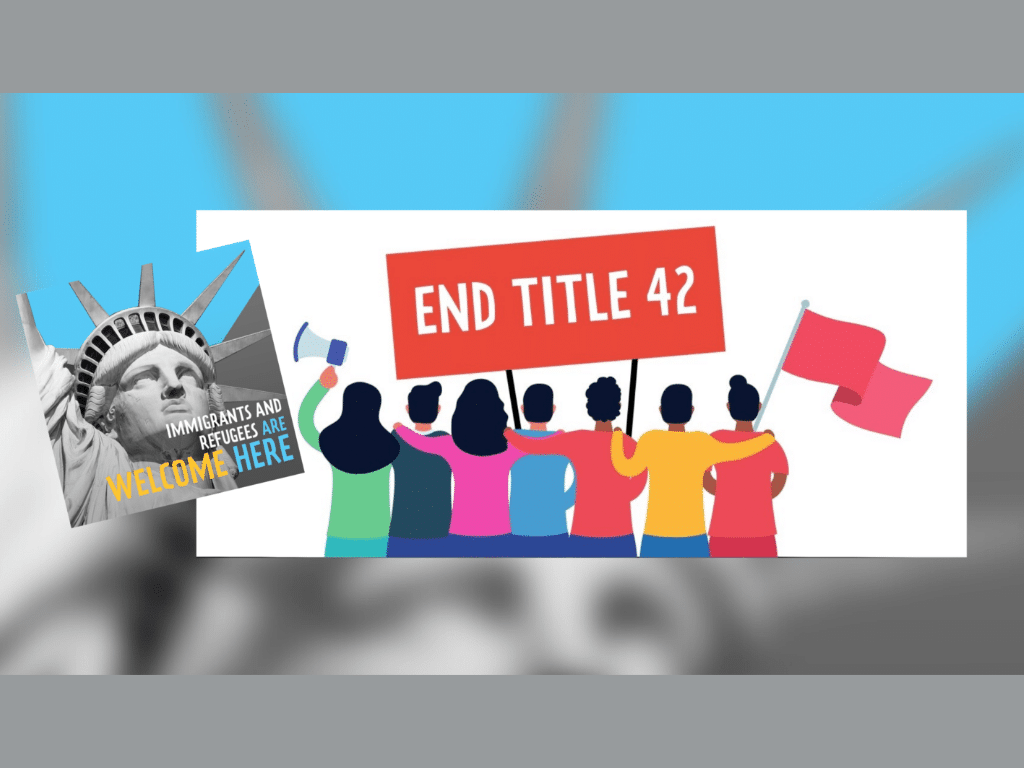 A federal court has overruled a policy that the U.S. has used to turn back hundreds of...
Read More