Living Advent calendar encourages member participation and engagement
To urge the congregation to be active in the reflection and contemplation of Advent, Park Avenue Christian Church United Church of Christ has launched a living Advent calendar, which offers a new reflection to ponder each day of the season. Members of the diverse New York City congregation were invited to share their thoughts about select Bible verses, which prompted and encouraged an increased level of participation across the life of the church. 
"Since Advent calendars are known throughout many different religions as well as cultures, this was the perfect way to spread our good news," said Melissa Little, Park Avenue Christian Church's church business manager and chief of staff. "And that everything was written by members of the congregation was an added bonus."
This is the second year the church has shared a living Advent calendar on its website. Last year, the daily reflections were written by church leadership, but this year, the invitation to participate was extended to members and friends of the church. The first 25 people to respond were selected, with the reflection for Christmas Day reserved for the church's pastor, the Rev. Alvin Jackson. 
"I heard back from several people that they were honored to be asked," Little said. "Taking a different approach and realizing that many have gifts to share in different ways is 'living' into Advent."
The church wanted the online calendar to closely resemble the "old fashioned Advent calendar we all remember when we were kids, with little windows you could open to find a surprise inside," said Kevin Childress, who manages social media for Park Avenue Christian Church and developed the calendar. The reflections are short and similar in style to a blog, he adds, and are uploaded by the writer along with the Bible verse they are reflecting on, and their bio and photo. The first reflection was posted Nov. 30 and a new one is revealed each day, which encourages people to visit the calendar regularly. 
"What really makes the living Advent calendar like the old fashioned ones is that you can't 'open' a reflection until its day arrives," said Childress. "So each day a new reflection becomes available, which keeps people watching for the next installment." 
Little and Childress agree that the participation from church members has resulted in more people taking an active role in Advent this year. The calendar has also been publicized more thoroughly to the church's online community – in addition to checking the calendar daily, people can sign up to receive the daily reflections by email and view them on the church's Facebook and Twitter pages.
"It has put a much more positive spin on our approach to minister to the wider body, not just those in the pews on Sunday morning," Little said. "It has kept more people connected who have moved away or simply are not regular attenders."
View the calendar by visiting Park Avenue Christian Church UCC's website.
---
Related News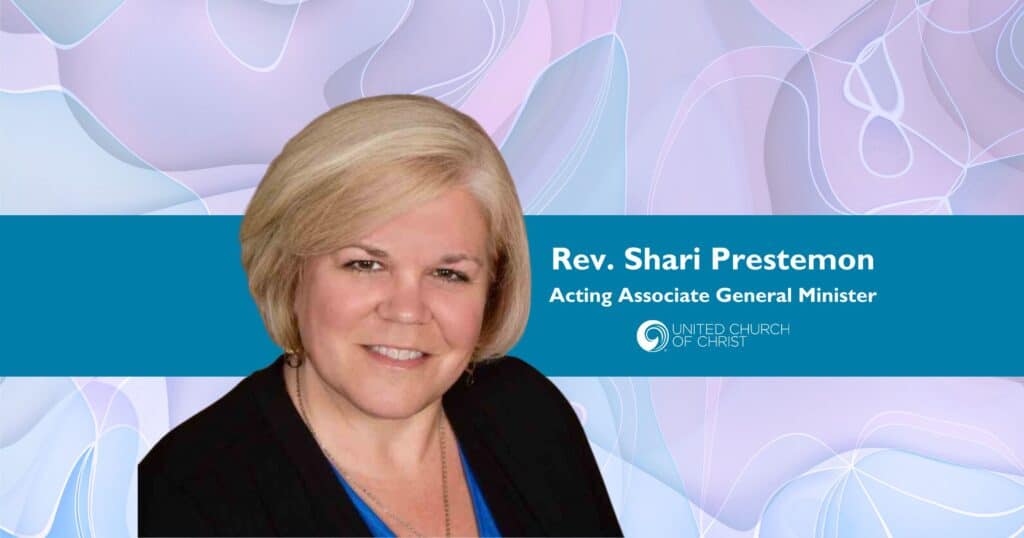 A new United Church of Christ national leader has been called. The UCC Board voted in a...
Read More