Pumpkin patch fundraiser brings people together in New Jersey and beyond
At first glance, it looked more like a pumpkin patch than a church lawn –until the sale started at the First Congregational Church of River Edge (FCCRE) in early October. The Pumpkin Patch Project – 3,000 pumpkins, a farmer's market and a slew of volunteers make up this annual fundraiser for the River Edge, N.J., church that brings the congregation together and helps boost the economy of the Navajo people.
"The church started doing this six years ago, said the Rev. Chuck Holm, pastor of FCCRE. "It's good outreach, a great mission and a wonderful way to connect with people in our community."
It's also a huge undertaking. The pumpkins, which are grown on the Navajo Indian Reservation in Farmington, N.M., and trucked in, take hours to unload and arrange. Volunteers staff the pumpkin patch daily for almost a month, six days a week from 10 to 7, and Sundays after service from 11 to 7.
"This has been our major focus the whole month of October, said Holm. "It's great fun, but it's a lot of work." The most visible part, he adds, is when the truck arrives and thousands of pumpkins need to be unloaded. "We usually have over a hundred people forming a chain to take them off the truck."
They hand pumpkins to each other, down a line which snakes from the truck to the lawn. Most of the people are volunteers from the surrounding areas. While FCCRE has 275 people in the congregation, not all of them are able bodied enough to participate. So organizer Pam Weiler had to find other help – recruiting local retirees, and high school kids from the surrounding towns who need community service hours.
It's an effort that will pay big dividends – some which stay with FCCRE, with the majority sent to the Navaho community in New Mexico.
"As of Oct. 26, FCCRE has sold $29,000 in pumpkins and we expect to top $30,000 this year," Weiler said. "The church keeps 40 percent, this year $12,000, that will be used for church renovations."
FCCRE is just one of a few New Jersey churches in the Pumpkin Patch Fundraiser family, raising money for the pumpkin industry on the reservation. Around the country, this seasonal fundraiser is held by thousands of churches and other non-profit organizations – 1,300 locations in 48 states, representing 30 denominations.
Weiler proposed the idea seven years ago, after she attended an organ concert at a church in Englewood, picked up a pumpkin on the way out and thought it would be a good way to raise funds from outside the congregation.
FCCRE was in a time of transition, and Pam and her husband, Ron Phillips, persuaded the church council to take it on. The first year, the church committed to just a quarter truckload of 600 pumpkins, and they were the last on the list to take delivery – during a pretty bad storm.
"We started unloading pumpkins after dark during a Northeaster, and finally – four hours later – we were finished. When we counted them, we had 1,600 pumpkins (since the church before us didn't get all theirs unloaded). But we sold almost every single one. It was a blessing in disguise. It brought everybody together." And the rest is history.
The bake sale portion of the project, the Farmers Market Stand, started with applesauce the first year, branched into hundreds of pies and scores of homemade pickles and everything in between.
"Everybody does their specialty, and with amount of interest the sale generates, our baked goods have traveled across the United States," said Weiler.
"I could not begin to calculate the total hours required to run this project," said FCCRE member Eileen Mars. "It really is a labor of love for our little church. The congregation comes together beautifully, and that never surprises me."
"We always manage to pull it out," said Phillips. "And we see a lot of people who come every year. We try to get to know their names and to greet them. It's actually interacting with others and learning their stories. We get to meet people because of the pumpkin patch that we would never get the opportunity to meet otherwise. Even when we are distributing the rest of the pumpkins, taking them to veterans homes, and to shut-ins after the sale. It's more to us than just a bunch of pumpkins sitting on a lawn."
"It's really been a great opportunity to reach out," said Holm. We've gotten weddings and new members because of this project. There have been some very unexpected positives to come out of this. People can come on the property and just talk to each other."
---
Related News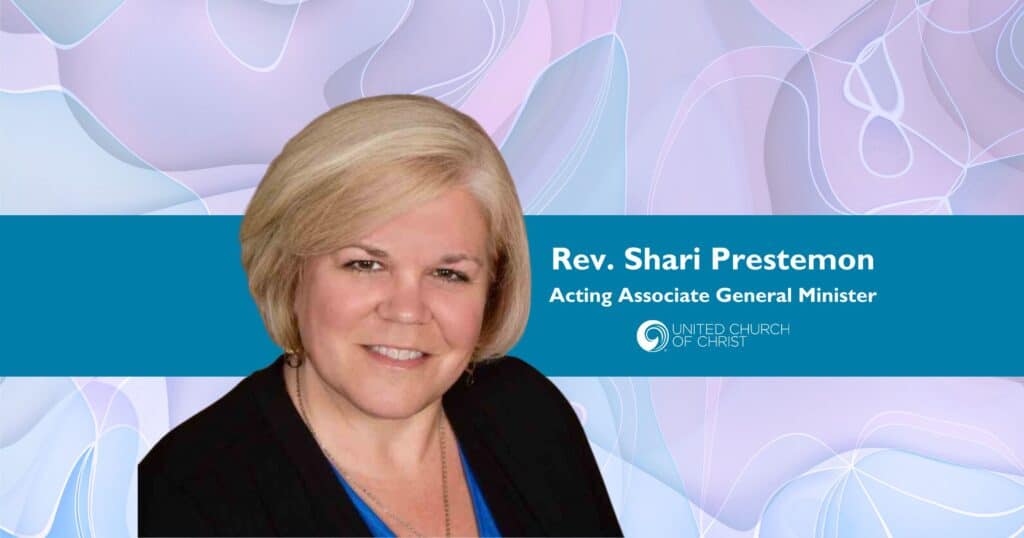 A new United Church of Christ national leader has been called. The UCC Board voted in a...
Read More