Protest, prayer are among church responses to police killing of Black man in Ohio
As Ohio's fifth-largest city reckons with the police killing of resident Jayland Walker, churches are responding with action as well as prayer.
News reports and police statements have said Walker, an unarmed Black man, was shot dozens of times by eight Akron officers. The killing happened June 27 after Walker allegedly fled a traffic stop. Officers said they pursued him after they saw a flash from his car that they believed was a gunshot.
Seven of the eight officers who fired shots at Walker were white. Many other details of the 8-minute event remain unclear. The Ohio Bureau of Criminal Investigation is assessing the case.
'Extremely violent death'
The brutality of the shooting, plus the handcuffing of Walker's body, apparently while he was dying or already dead, have produced days of protest in Akron. Some protestors have deemed police efforts to control their demonstrations excessive.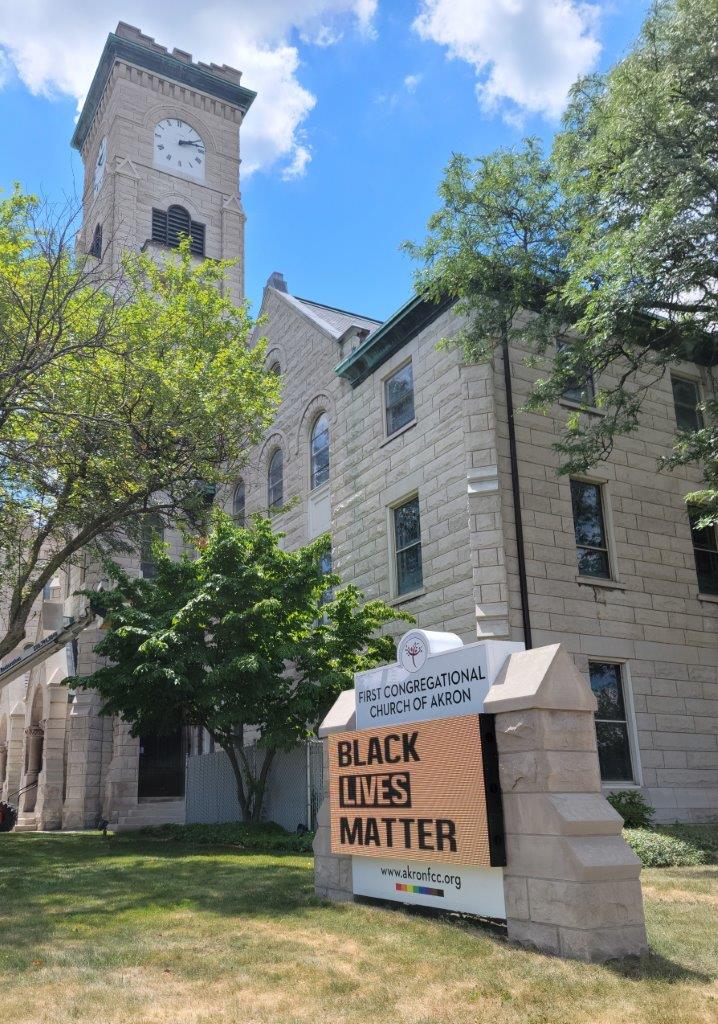 Members of Akron's First Congregational United Church of Christ have attended the protests, said their pastor, the Rev. Nanette Pitt. The killing has also affected the church's worship life, she said.
"The extremely violent death of Jayland Walker shocked our congregation and has indeed been a subject of discussion, prayer and protest on the part of members of First Church," Pitt said. "It is deeply troubling that a young man, who was unarmed at the time, was shot over 60 times by eight police officers who fired some 90 bullets at him and then handcuffed his hands behind his back as he lay dying.
"The trauma of this incident has been compounded for many by the violent police response against protestors, most of whom have been demonstrating peacefully, on the city's streets."
Plea for a pause
The tensions were heightened by the unrelated July 8 shooting deaths of a child and an adult in the city. This resulted in calls by city officials and some religious leaders for a pause in protests the weekend of July 9.
People at Fairlawn West UCC, about four miles from the downtown protests, have heeded those pleas, said their pastor, the Rev. Debbie Rhinesmith.
"Our concern is to honor the requests of the pastors and churches who are closer or have direct links to the situation and are calling for folks to stand down to reestablish a peaceful environment," Rhinesmith said. "We want to be clear that we insist on justice being done, yet want to support the pastors who are trying to calm their communities."
Hosting lawyers
First Congregational — founded in 1833 and situated right downtown — is one of the churches closest to the protests. "We are hosting the National Lawyers' Guild on our campus," Pitt said. "They are using our parking lot and church building for medical, hydration and legal support for protestors. The attorneys are also monitoring and documenting police activity at the protests."
Pitt described First Congregational as an Open and Affirming church "that is intentionally rooted in Christ, fosters justice and celebrates diversity." Its members' response to Walker's death "has taken many forms," she said.
"Some have joined protests, some have directly engaged the mayor and city councilors with their concerns in phone calls and letters. Yet I think it's fair to say that as a congregation we have cried with the Psalmist, 'How long, O Lord, how long?' as we figure out how to most effectively respond."
Public prayer
Pitt is vice chairperson of the Akron Civil Rights Commission and a member of the city's Martin Luther King Jr. Day Coalition. "I cherish Akron's diversity," she said, "and intentionally seek to support all efforts for us to be a place where all people can safely live, work, play, pray and stay."
She gave the opening prayer at the July 11 meeting of the Akron City Council. Later in that meeting, the council passed a resolution noting "the tragic death of Mr. Jayland Walker" and declaring July 13 a "citywide day of mourning."
"Holy One," Pitt said at the start of her prayer, "… we gather this evening in troubling times that should be strange, but that are all too familiar, as the horror of death sinks like a weight in our souls and as our city reels.

"Shelter us, we pray, when the cold winds of indifference, suspicion, divisiveness and narrow self-interest chill our hearts and rattle at the windows of our souls."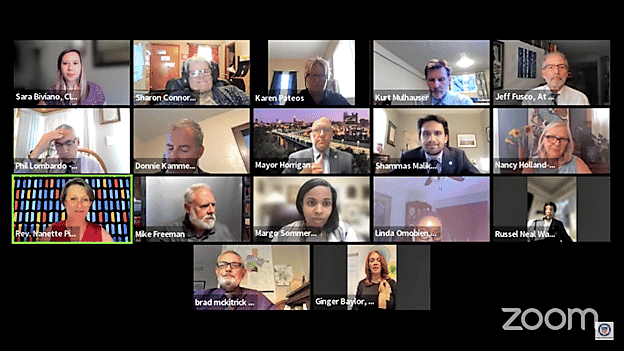 'Courage to stand up'
She prayed for the city's mayor, police chief, elected officials, police officers, public servants, civic and religious leaders. "Remind us now and always that those who have the greater share of authority have, also, the greater measure of responsibility." She expressed concern for Walker, the two citizens who died July 8, their families "and all those affected by gun violence in our city and nation."
"Grant us the strength and courage to stand up and speak out against injustice; to reclaim, this day, the mantle of prophets and our ancestors who throughout the ages have led the people to justice.

"Accompany us as you did the brave souls who, in the face of brutality and billy clubs, crossed bridges to demand fundamental rights. Grant us, also, wisdom and humility that we might speak our truth in love; so that we may honor, respect and protect the least, the last and the left-out among us.

"This we pray in the name of all we hold sacred, holy, right, good and true. Amen."
---
Content on ucc.org is copyrighted by the National Setting of the United Church of Christ and may be only shared according to the guidelines outlined here.
---
Related News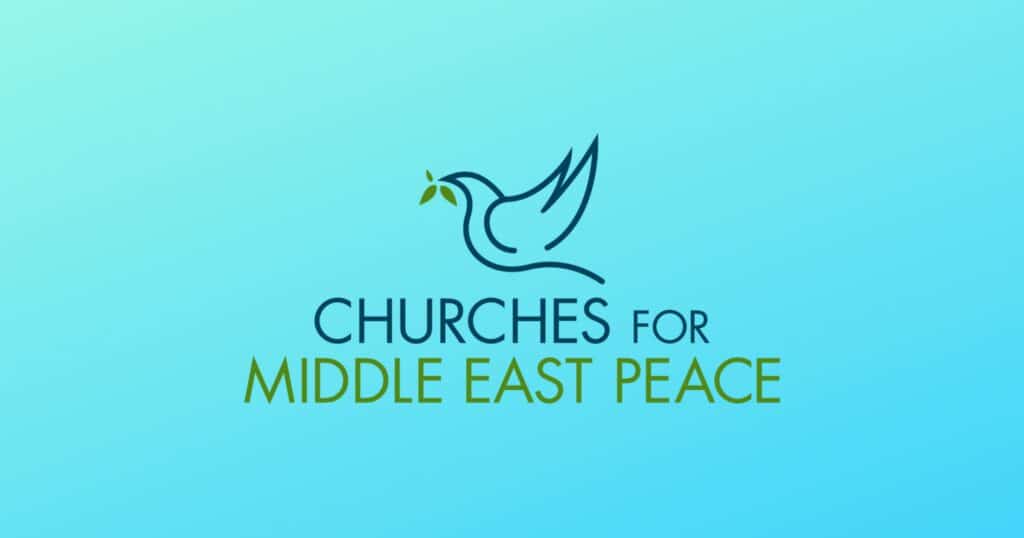 The following statement was issued Dec. 2 by Churches for Middle East Peace (CMEP), of which...
Read More