Progressive Christian music from UCC members – Sara Kay and Oikos Ensemble
"On the Way"
Sara Kay (independent)
Recently, I joined a Facebook group called PCAN – Progressive Christians Artists Network. They're an open group, so they had to let me join, and they'll probably welcome you if you're an artist, progressive worship leader or thinking about the issues that come with bringing the world of faith and art into some kind of practical harmony.
Given the plethora of music coming from Christian music labels with a largely conservative theological value system, there's a growing hunger among UCC and other forward-thinking, mainline, progressive congregations for music, art, and liturgy to help us in our worship and celebration. To borrow the title of an old favorite book, we're not only looking for "Kind Words for Our Kind of Faith," but yearning for trustworthy resources, well-grounded and robust theological expressions that voice our values, fit our openness and culture-friendly worldview, and our desire to respond to the needy world around us with meaningful acts of compassion and justice/peace making.
One such artist, responding to this great longing is Sara Kay with her debut album, "On The Way." She recently posted on her Facebook page that the 15 songs of this recording were inspired by the writings of Brian McLaren, author of "A New Kind of Christianity," the post-evangelical writer often described as a seminal force in the emergent movement. The spouse and partner of UCC pastor Brian Brandsmeier in Iowa City, Iowa, Sara Kay invites us on the opening track to engage our faith and our world, to listen to our own inner story, to "Be Opened" to all that life in God has to offer.
Performed mostly on piano or acoustic guitar, these are intimate solo recordings of Sara Kay playing her folk/pop melodies, her strong, comfortable singing voice and use of language that bespeaks a progressive Christian witness. In "Resurrection," she emphasizes the living presence of Jesus in the lives of believers when they speak the truth, act kindly and offer hope to another. But she goes on to side with the weak and vulnerable, those easily overlooked.
"Eve's Song" offers an alternative reading of the Genesis telling of "the Fall," a reminder that it's our choices that make us human. We are invited to step beyond our naiveté to give shape to a paradise in God's created world, and evolve into our potential.
For "God of Water and Land" and "God of Movement," Sara Kay has written new, inspiring texts for familiar hymn melodies, but often she has written an original musical setting for lyrical reflections on a biblical text or person. Three songs echo the Psalms, "Goodness and Mercy" recalls the familiar 23rd, "Of Lament and Hope" takes on the cries for deliverance in Psalm 13, and "Victory" ties the words of Psalm 3 to a struggle with breast cancer.
Sara Kay is an artist that brings strong progressive theological values to her songs, with accessible musical settings seemingly designed to allow their use in local congregations. "On The Way" feels like a fine introduction, but by the end I found myself wondering how much stronger this material would sound if Sara's strong voice had the full support of a band, more guitars, a funky rhythm section. All that suggests that Sara Kay has the potential to grow as an artist even as these songs find their way into the lives of progressive congregations.
To get your own copy of "On The Way" (either digital download, or to order a cd), contact her at <reverbnation.com/sarakay>.
 
"Dreams and Visions"
The Oikos Ensemble (Oikos Music)
I first heard the Oikos Ensemble playing instrumental jazz during select parts of General Synod in Hartford, Conn., back in 2007. Primarily the collaboration of the Rev. Clifford Aerie and Dr. Christopher Bakriges, the duo has worked together with a variety of supportive players offering full jazz-led worship services, free-flowing Spirit-led jazz vespers, concerts and contemplative, meditative music workshops.
On this 2009 recording Cliff Aerie (soprano and tenor saxes) and Christopher Bakriges (piano) are joined on their compositions by the rhythm section of Kenneth Walker (bass) and Chris Lee (drums.) Arianna Aerie sings with a beautiful, classically trained soprano on the five songs that have vocals/lyrics, and Gabriel Mervine adds trumpet and/or flugelhorn to three tracks.
Produced as well by Bakriges and Aerie, "Dreams and Visions" is a solid, ten-song collection of original finely played traditional jazz with bright melodies and up-tempo rhythms. Oikos avoids the cliché of jazz as elevator music, and it further avoids the overwhelming bombast and angularity that renders some modern jazz unlistenable. Rather, with tight and compelling combo playing, they strike a balance between music that's accessible, bright and uplifting as a background and the kind of spirited improvisation that makes you sit up and pay attention.
From the 11 minute "Up the Downspout," based on a riff that recalls somewhat the playfulness of "The Pink Panther" soundtrack, with all it's instrumental interplay and jamming, to "Joy Dawned Again," Bakriges' arrangement of a 15th century carol, the players of The Oikos Ensemble have created a passionate expression of faith that will satisfy the die-hard jazz aficionado while appealing to the more relaxed listener.
While individual performances warrant celebration, as the band's name Oikos, a Greek New Testament word meaning "house" or "dwelling place," suggests, this music and this sound is a place where all can gather together in harmony.
You can hear and stream this music at the band's website <oikos-ensemble.com>.
The Rev. Brian Q. Newcomb is Senior Minister at David's UCC in Kettering, Ohio, and a long-time music critic published in Billboard, CCM Magazine, Paste, The Riverfront Times and St. Louis Post-Dispatch, among others. Additional content from Brian is available in his Quincessentials blog at myUCC.
---
Related News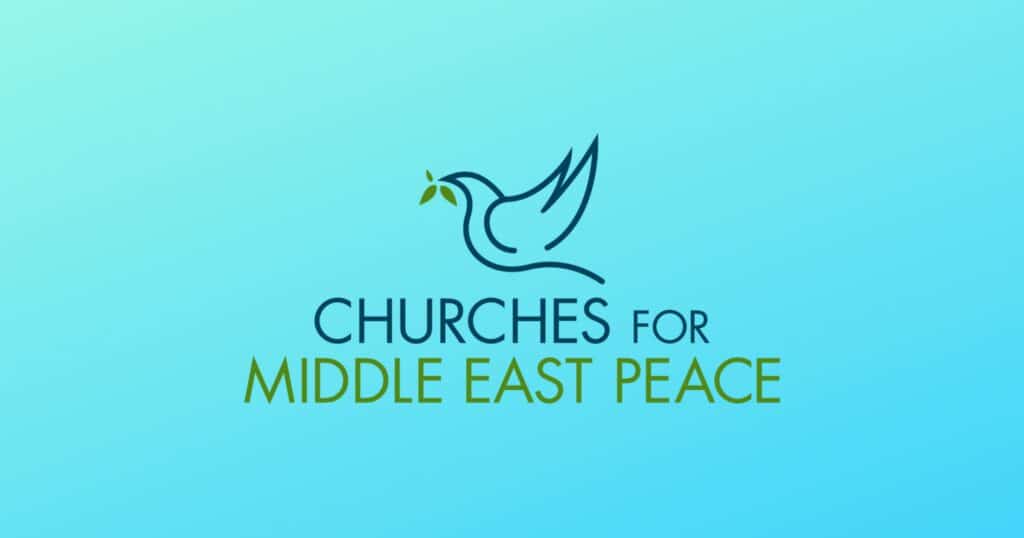 The following statement was issued Dec. 2 by Churches for Middle East Peace (CMEP), of which...
Read More