National Preach-In on Global Warming mobilizes UCC churches across the U.S.
Love for Planet Earth will be in the air this Valentine's Day weekend as United Church of Christ congregations throughout the country participate in the National Preach-In on Global Warming. Organized by Interfaith Power & Light, the event, Feb. 13-15, will mobilize thousands of faith groups to address the world's climate crisis through sermons, gatherings, and special activities that emphasize the reality of climate change and stress the importance of protecting the planet for future generations.
"We are focusing on this issue because the time has come to recognize that the church has to bring its moral and theological voice to a secular world that is consumed by profit and not care of this creation," said the Rev. Peter Shober, senior pastor of University UCC in Missoula, Mont. "We know, in our bones, that what happens today casts a long shadow on our collective tomorrows." 
Shober will highlight the issue of climate change during worship services at University UCC on Feb. 15. Members of the congregation, which Shober said is "blessed with a good number of environmental activists," have a vested interest in environmental issues, as Montana becomes a hub for the fossil fuel industry. 
"Montana is at the epicenter of environmental quandaries," he said. "The Baaken oilfields, the massive coalfields of eastern Montana and Wyoming yielding constant coal trains running through our town toward China, and the tar sands of our neighbor in Alberta, which beg for a pipeline to Texas."
The United Church of Granville in Granville, Ohio, will take part in the preach-in, utilizing the event to publicly announce its decision to divest from fossil fuels. On Feb. 15, the church will hang a banner on its building that reads, "Fossil Fuels – We Divested. Ask Us How and Why!" The morning's worship service will include addresses by the chair of the church's Green Justice Team, who will speak about the dangers of continuing the country's reliance on fossil fuels, and two members from Denison University's student environmental group, who will discuss details of their eco-advocacy work and the possibility of the school divesting. 
"This is not a new concern for our church," said the Rev. Dwight Davidson, pastor of the United Church of Granville, a joint UCC and American Baptist congregation. "For many Christians, climate change is an issue of grave importance, though we don't always get that feeling by watching mainstream media." 
Peace Congregational Church UCC in Clemson, S.C., will also dedicate its Feb. 15 services to the National Preach-In on Global Warming. Rather than a sermon, the church's worship that day will aim to connect art and science through testimony from two lay people. Global warming activists Ellen Kochansky, an artist, and Cynthia Warner, a retired biologist, will lead what they are calling a "collaborative conversation" focused on questions such as, "What is the most provocative intersection of art and science you have witnessed recently?," "What does it mean to be an earthy Christian?," and "Who do you follow when making your earth decisions?"
"When art and science collaborate, each works on the other to create new understanding," said Warner. "With that in mind, we envision our Preach-In event as a time to inspire others to action." 
For more information on the National Preach-In on Global Warming, visit the event's website.
---
Related News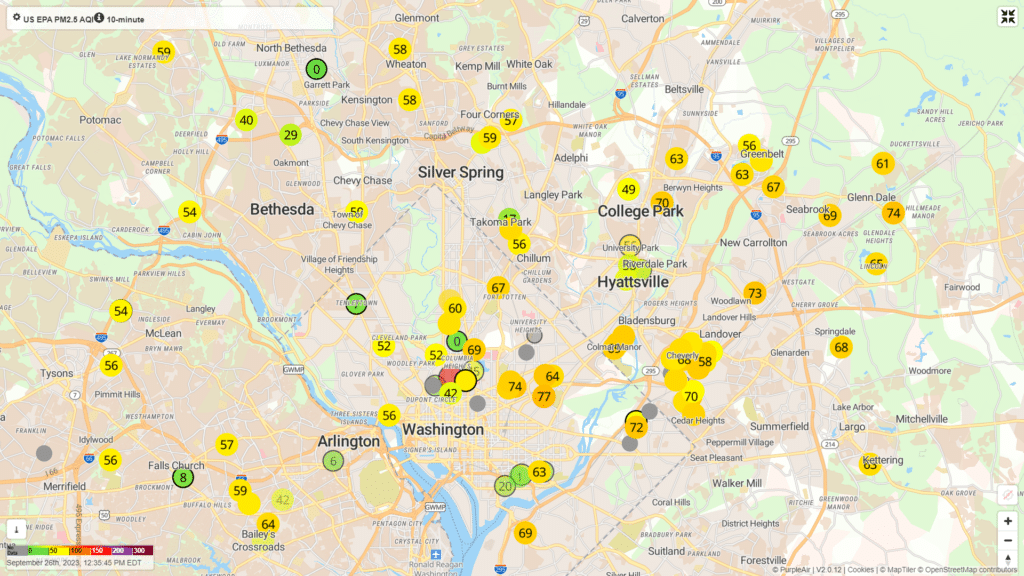 This summer, the United States experienced some of the worst days for wildfire pollution in...
Read More