Prairie fire burns small North Dakota church to the ground
A fast-moving prairie fire, fueled by high winds and dry conditions, leveled one of 13 small, rural churches of the Dakota Association of Churches in the South Dakota Conference of the United Church of Christ on Oct. 11, leaving nothing behind but a crumbling foundation and the church bell.
"It's completely gone," said Winifred Boub, program coordinator for the Dakota Association, of the Memorial Congregational Church UCC on the Standing Rock Sioux Reservation in Cannon Ball, N.D. "There is an elderly nutrition center [in Cannon Ball] which is not used on Sunday, so one of the members was going to see if we can use it for worship."
Memorial Congregational was one of five structures that burned down in the fire that scorched more than 1,500 acres on Sunday and forced the evacuation of the small village of Cannon Ball.
The church has about 30 members, many who have moved away to Bismark to find work or housing. Memorial Congregational Church's pastor, the Rev. Mike Kills Pretty Enemy, had not seen the ruins of the structure as of Tuesday morning, since Boub said he was called to a wake more than 150 miles away, and had to stop for a hospital visit as well.
"Undoubtedly they will want to rebuild, probably a very simple building," Boub said. "They will have to start new, since the concrete foundation is crumbling. Perhaps a different location, next to it. Right now it is hard to say. We hope very soon to have a meeting of the officers of the Dakota Association to decide what to do." 
Boub mentioned that Wilson Elks, one of the church members, is hauling the facility's propane tank, and the church bell to store with a relative for safekeeping. 
"I had a call from the South Dakota Conference Minister, the Rev. Gordon Rankin, and he is offering to be part of the work we are doing to get a new building," Boub said. "They hope to build a simple sanctuary with an altar."
The congregation, part of the Council of American Indian Ministries (CAIM), only carried liability coverage on the church building because of the high cost of insurance, according to the Rev Marlene Helgemo, executive director of CAIM.
Helgemo noted that a fund has been set up to assist the congregation in its rebuilding effort. Contributions can be sent directly to: Dakota Association of Churches, P.O.Box 567, Pierre, SD 57501. Be sure to specify that it is for Memorial UCC church of Cannon Ball.
"Thank you all for your prayers and concerns for Memorial Congregation and its members and families," Helgemo said.
---
Related News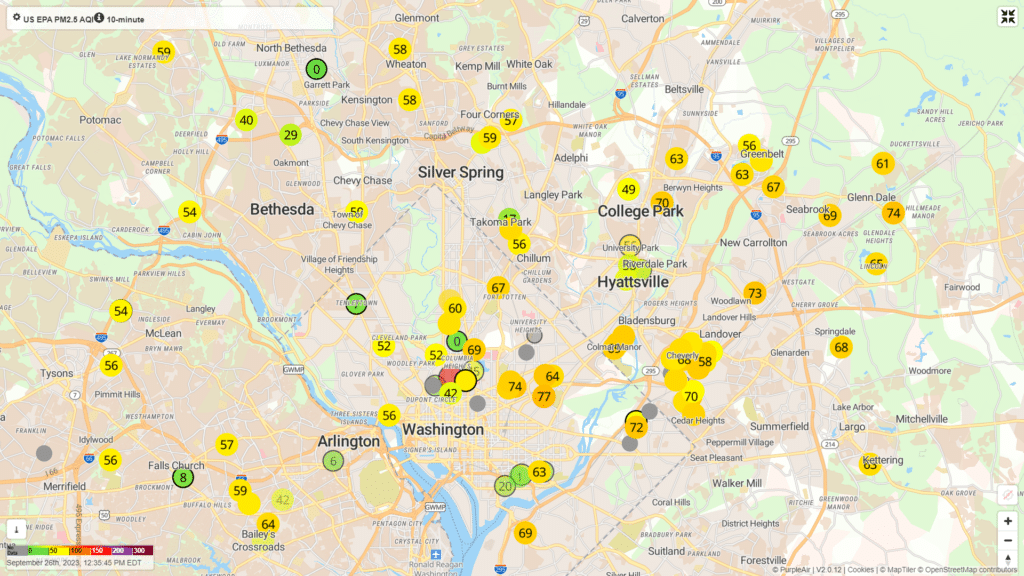 This summer, the United States experienced some of the worst days for wildfire pollution in...
Read More