Peace cranes make their way to another UCC community affected by gun violence
The peace cranes that have spread hope and peace across the United Church of Christ are on the move once again. In the aftermath of the shooting at Marysville Pilchuck High School, during which five students lost their lives, First Congregational Church of Santa Barbara UCC has sent 1,000 colorful, folded paper cranes to Everett UCC, located just a few miles from Marysville, Wash., where the shooting took place on Oct. 24. The cranes, which have traveled to several UCC congregations in areas affected by violence, are a symbol of solidarity, said the Rev. Allysa De Wolf, pastor of First Congregational Church, and are meant to help communities get through these difficult times.  
"The cranes serve two purposes in my mind," said De Wolf. "They say we are a community that understands your pain and what it means to go through something like this, and we are a community that is praying for our world that [events like] this will no longer happen."
Newtown Congregational UCC in Newtown, Conn., sent the cranes to First Congregational Church in June after a shooting in Isla Vista, Calif., near the campus of University of California, Santa Barbara. The cranes hung in the church's sanctuary until the congregation passed them on to Everett UCC on Thursday, Dec. 4—after they "finally found a big enough box." De Wolf, who served as an associate pastor at Newtown Congregational during the December 2012 school shooting at Sandy Hook Elementary School, says her experience there made her more sensitive to such incidents and that helping communities to heal is an important part of her ministry.
"For our community, it was a really special statement that the cranes were coming from Newtown," De Wolf said. "I think it is part of my calling now to stand with communities that are dealing with communal trauma. It's taught me what hope really looks like and how people can come together to get through situations like this."
This tradition of the peace cranes began in 2011, when members of Saron UCC in Sheboygan Falls, Wis., folded them to mark the 10th anniversary of the 9/11 attacks. Saron UCC sent the cranes to Pilgrim Christian Church UCC in Chardon, Ohio, after a shooting at Chardon High School in February 2012. Pilgrim Christian Church UCC then sent them to Newtown Congregational after the shooting at Sandy Hook Elementary, and Newtown Congregational sent them to Old South Church UCC in Boston following the Boston Marathon bombing in April 2013. In August, Old South Church sent the cranes to Christ the King UCC in Florissant, Mo., after the fatal shooting of unarmed African American teenager Michael Brown in Ferguson, Mo.
A few churches, including Newtown Congregational and First Congregational Church of Santa Barbara, have since folded their own sets of cranes, which they can pass along to fellow churches when another tragedy strikes.
"The whole aim of the cranes is that you don't keep them—when another act of gun violence happens, you send them to another community," De Wolf said. "So far, they have only been sent to UCC churches, but it's your church's decision to send them off to a place that needs healing and hope.
It's a kind of movement that has been going on since the Sandy Hook shooting, and even before that," she adds. "It's a beautiful example of how we are meant to be in covenant with each other—a covenant of hope and healing."
---
Related News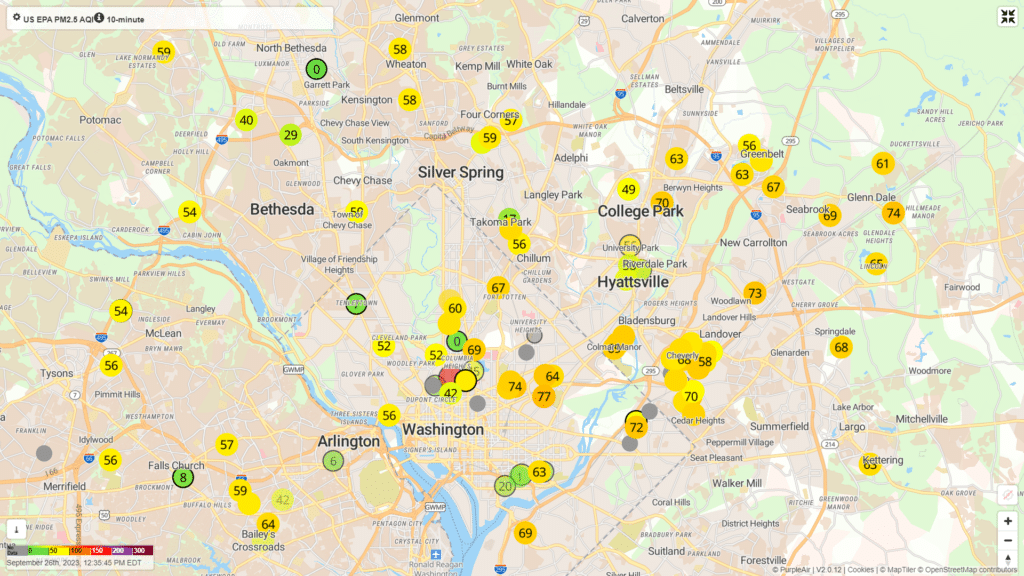 This summer, the United States experienced some of the worst days for wildfire pollution in...
Read More