Partners in Building helps California church envision physical renovations — and spiritual renewal
The kin-dom of God, says the Rev. Sam Pullen, is both fully present right now and not yet fully realized.
That's a theological concept that was discussed in Pullen's seminary days. And he believes it applies to his current congregation's renovation plans, too.
As the pastor of Community Congregational United Church of Christ in Los Alamitos, Calif., Pullen attended this year's national Partners in Building event. The two-day, virtual training was led Sept. 29-30 by the UCC's Church Building & Loan Fund. PIB is an opportunity for pastors and church leaders to learn from the experts at CB&LF about how best to use their physical spaces, land and properties.
"I believe our Partners in Building event provides a toolkit to pastors, church leaders and congregations," said Melina Higbee, CB&LF's strategic programs administrator. The fund, she said, "offers several programs to support and help congregations facilitate their project planning process, in a variety of ways, including visioning and strategic planning; leadership and capacity building; building repurposing; training and learning programs; and more complex projects as well.
"And yes, we provide loans too."
Physical needs, spiritual preparation
For Pullen, PIB provided insight into the future of his own church's journey — not just its walls and halls, but also its mission and ministry. And while the church building soon will require renovations and a capital campaign, spiritual renovations already have begun.
"One of my takeaways (from PIB) is that we are already, as a congregation, on the path to being prepared for this renewal," Pullen said. "We're already in the midst of it. But it's not yet realized."
Building renovations that follow careful, faithful visioning can give the church "a solid foundation for ministry in the 21st century," he added.
CB&LF recommends that a church do that work before launching a renovation campaign. The CB&LF website describes visioning as "involving congregational stakeholders in dialogue to jointly discern the future mission priorities of the church. … The visioning process helps a congregation understand its needs, while discerning and determining how to meet those needs. The ultimate goal of the process is for the congregation, by consensus, to develop a list of mission priorities."
126 years of ministry
Born in the 19th century, Community Congregational UCC is 126 years old. According to its website, its first members gathered to worship in a sugar beet factory in 1896.
When Pullen began pastoring the congregation seven years ago, the goal was to raise church membership from about 40 to 125 by its 125th anniversary. By 2019, Community Congregational UCC had around 100 members. In other words, Pullen explained, the church was on a good trajectory for its goal.
"And then the pandemic hit," he said.
Navigating COVID-19 has been challenging, of course. The church's long-time preschool closed during the pandemic. But the congregation found a community partner to lease the space.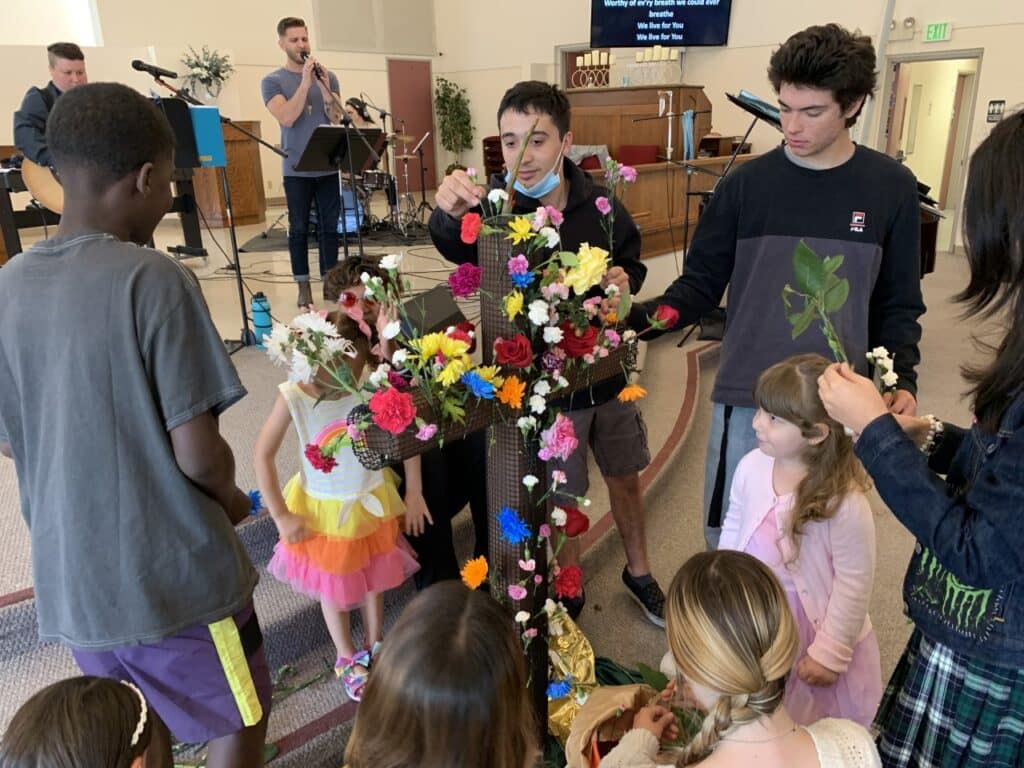 Last work decades ago
Now church leadership is looking for other ways to move forward. They especially know they want to renew their physical space. That was one of the first things Pullen determined when he was chosen to lead the congregation.
"Once I was installed as pastor there, I started thinking about some long-term vision," he said. "One of the things on that list was that the property was definitely in need of some renovations."
Pullen noted that Community Congregational UCC renovated its sanctuary in 1994, which was "probably the biggest undertaking the church had done in its history." Almost 30 years since, no other major building work has been done, he added.
So, church leaders feel it's time for the next big project. But before they tackle that, Pullen recognizes the need for some groundwork.
Need for a vision process
At first, Pullen thought he would attend PIB to see how his church could get started right away on a capital campaign. To that end, he attended workshops on obtaining a CB&LF loan and coordinating with a project manager.
However, he soon realized that, while the congregation is ready and eager for a building renewal, church leaders need to address the spiritual foundation of its ministry first.
"Our congregation needs to do the essential vision and mission work, and some rebuilding of our structures, in terms of the councils and committees and volunteer leadership, before we'd be ready to undertake a full-scale capital campaign," Pullen said.
It helped that Community Congregational UCC's treasurer also attended PIB workshops — but these were more focused on visioning. Their conversations, and discussions with CB&LF staff, led to clarity about next steps.
"What it made me realize was, yeah, our congregation needs to go through the vision process before we are ready to apply for a loan," Pullen said.
At PIB, Pullen also found that his church's situation was not unique.
"I was inspired by the stories that were shared about congregations," he said. "And some of those congregations were pretty similar."
So how will Community Congregational UCC, like many other churches, take the next step?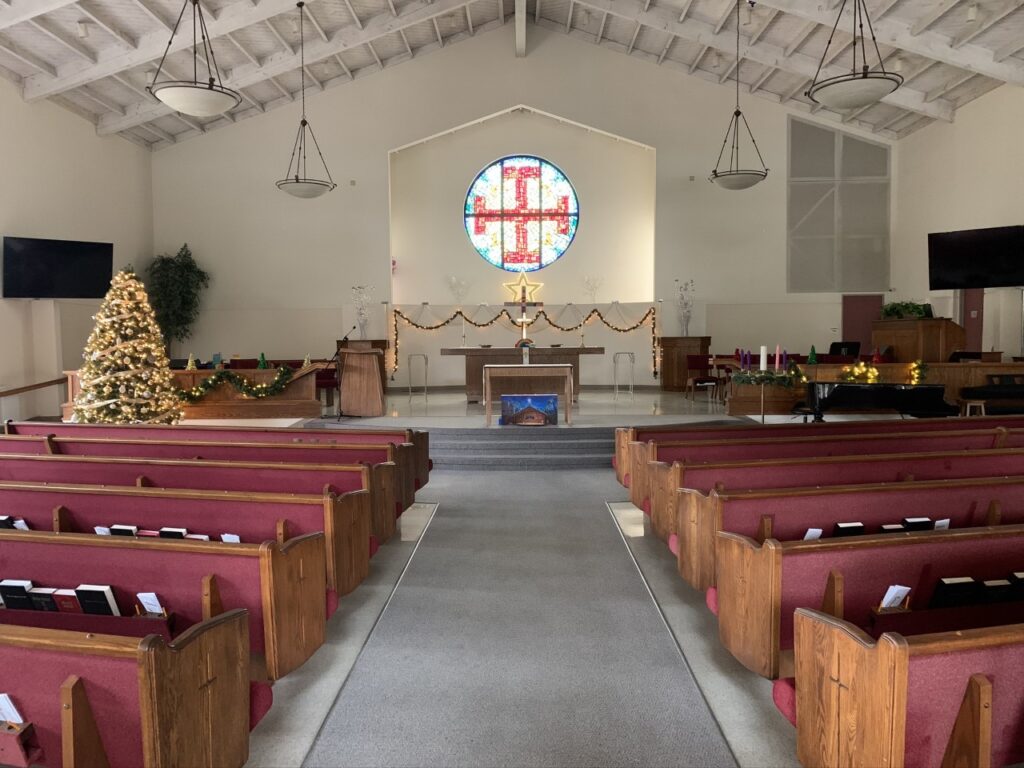 Time and patience
Pullen said he now is engaging leaders in the congregation in the process, partnering with CB&LF.
"I think that the next step with (CB&LF) would be to have, at some point, a presentation," he said.
Through that process, Pullen hopes to complete a "thorough reflection process" for visioning and strategic planning. He anticipates that could take about a year but would lead to fruitful insights about the church's future.
"I would hope that one of the outcomes of that is that we have a clear sense of what direction we want to go from there," he said.
Next, the church would begin a capital campaign. And then maybe start a loan process with CB&LF.
While this process likely will require time and patience, Pullen believes the congregation is ready to undertake it. And he sees partners such as CB&LF as important for church members to learn and get excited.
"I think the best thing I can do in the upcoming years is encourage people in the church to participate in (CB&LF) events going forward," he said.
His hope is that members of the church council and property team could attend such events.
'God is with you in the midst of it'
Although the visioning process will determine the church's overall direction, Pullen noted some specific renovations that are likely needed.
"We know we need to replace our roof on the sanctuary," he said, adding that the current one is about 20 or 30 years old. "The church could definitely use a paint job."
Likewise, the church's fellowship hall may require "more intensive renovation if we really want to modernize it," Pullen said. "It was built in the '60s. It's a really porous building."
But the hope isn't simply to attend to older structures in need of love and care. Pullen also explained that he has a "vision for making our campus more energy efficient." That could include an updated irrigation system, installing solar panels, and more.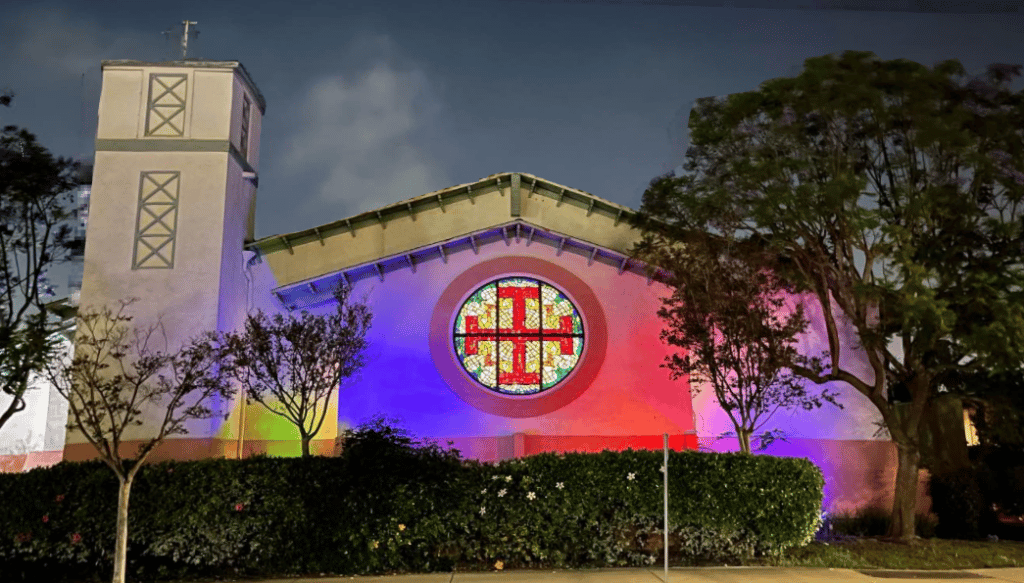 Why renovate?
For Pullen, the purpose of renovations goes beyond the needs of the congregation itself. He wants Community Congregational UCC "to really be a thriving church in the community and to be a host to all the different community groups" that use its space.
This welcoming spirit is at the heart of the church's mission. That's the part of the kin-dom of God that is "already here."
"We actually, I believe, helped lay the foundation for some of the most significant transformations the congregation needs," Pullen said.
Now the church just needs to figure out the "not yet" part.
Perhaps the congregation can take inspiration from the words of Bishop Dwayne Royster. The senior pastor of Faith United Church of Christ in Washington, D.C., Royster gave a charge each day during PIB 2022. "Use everything, every bit of imagination, every bit of Holy [Spirit] power," he said during the event. "… You have the power to do it. God is with you in the midst of it. God has given you everything to do it."
---
Content on ucc.org is copyrighted by the National Setting of the United Church of Christ and may be only shared according to the guidelines outlined here.
---
Related News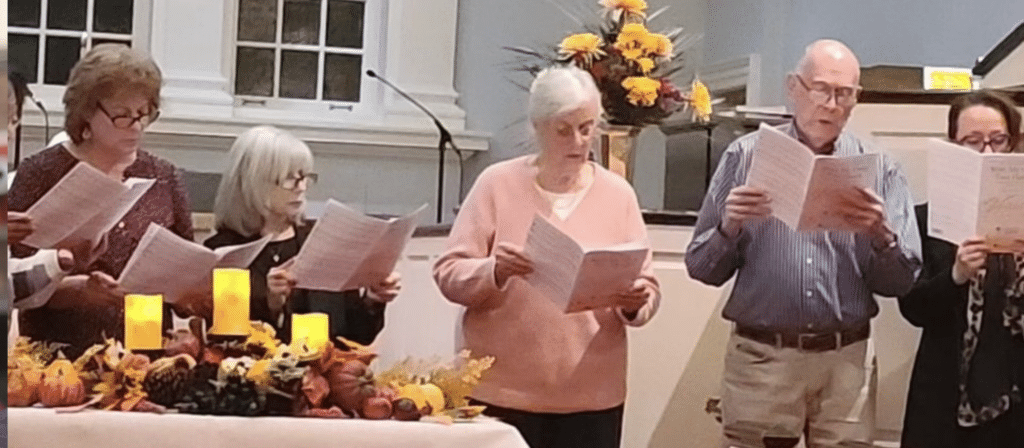 Many United Church of Christ congregations across the country participated in interfaith...
Read More