Parker Lecture honorees encourage audience to 'be like Everett'
Memories, tears, celebration, and inspiration combined into a lasting message by Helen Brunner as she delivered the 36th Everett C. Parker Ethics in Telecommunications lecture October 11 to a packed house of media justice advocates, policy makers and faith leaders in Washington, D.C.
Brunner, a longtime philanthropist and the founding director of the Media Democracy Fund in Washington, D.C., was honored along with two other media justice advocates during the lecture and awards breakfast held at First Congregational UCC. Gigi Sohn, a distinguished fellow at Georgetown Law Institute for Technology Law and Policy and a Benton Foundation Fellow, received the Everett C. Parker Award, in recognition of 30 years of work in support of greater public access to affordable and open broadband technologies. Kevin Sampson, founder and director of the D.C. Black Film Festival, received the Donald H. McGannon Award in recognition of his contributions to advancing the role of women and persons of color in the media.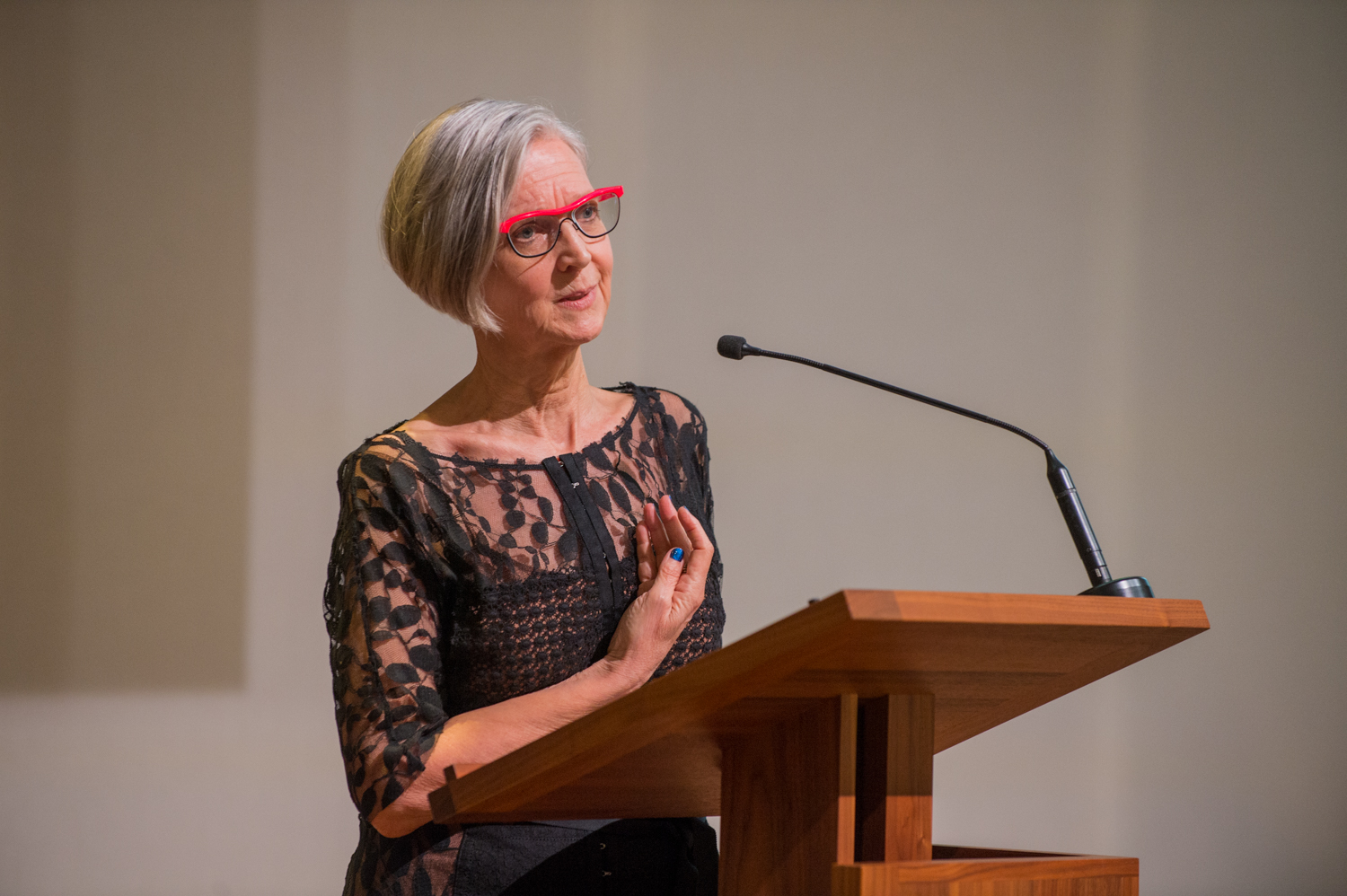 While she touched on her first experience with Everett Parker's work — an assignment as a young student in the D.C. public schools on how African Americans were depicted on local television shows — Brunner spent most of her time addressing the burn-out factor and mental health needs of social justice advocates, who often can find themselves with symptoms of Post-Traumatic Stress Disorder.
Brunner told the audience that she "almost died from her own self-inflicted pressures," but that since she had stepped down from directing the Media Democracy Fund, she had addressed her own mental health issues and learned more about PTSD.
Media justice advocates have watched the work of "decades-long battles … be destroyed with a stroke of a pen," Brunner said. "Organizers, activists and advocates are … fairly exhausted and overwhelmed," and living in a "fight, flight or freeze mode."
Brunner emphasized that good work can still be done, but that social justice work will "go better if you protect your mental, physical, and spiritual heath. Your work will be more effective and creative if it comes from expansive rather than constrictive thoughts, if it comes from love rather than fear."
She drove the point home — and provided a break for attendees — by leading a meditation exercise and encouraging them to bat beach balls around the sanctuary of the church.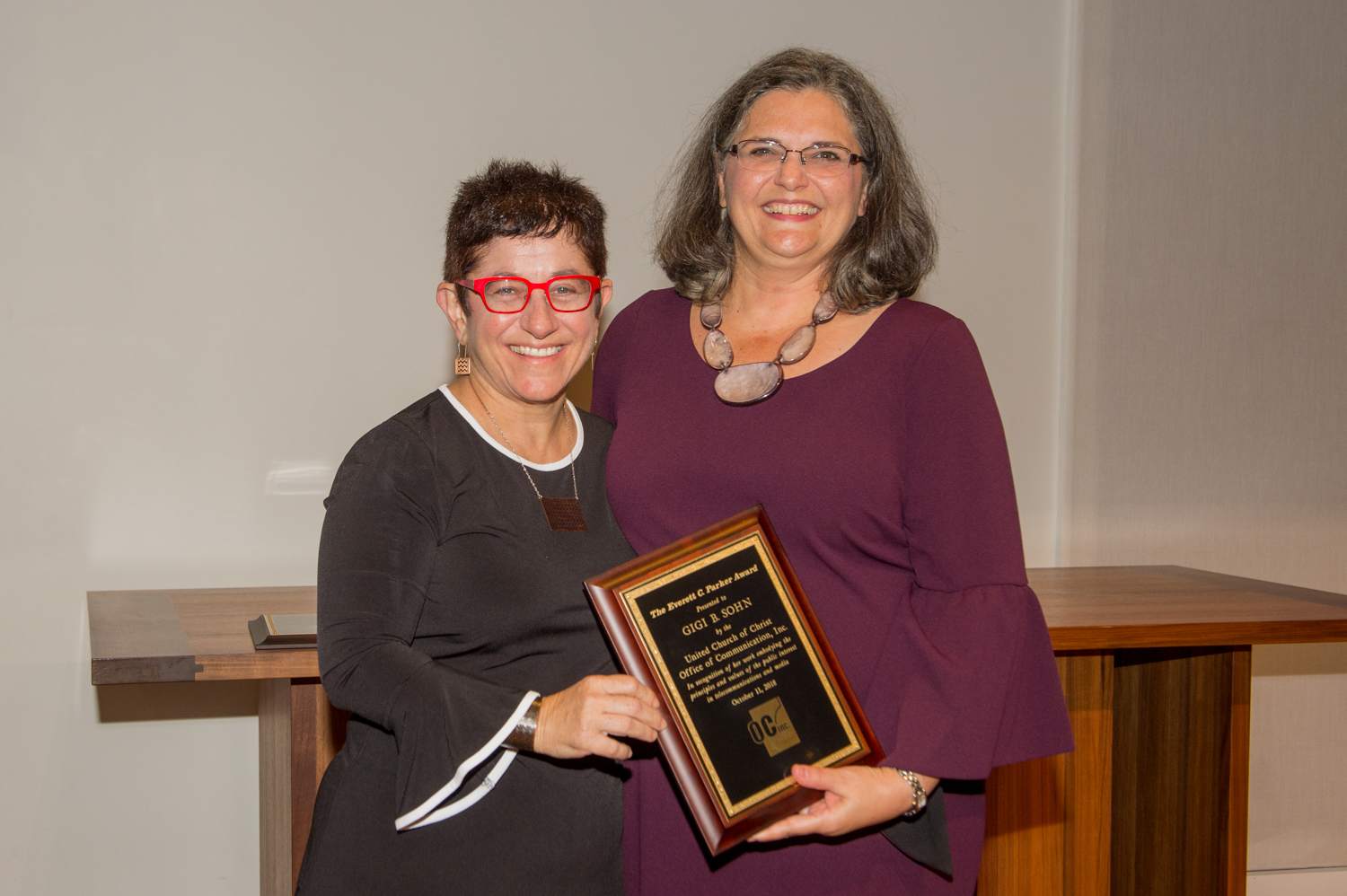 Sohn discovered Parker's legacy during her early days at the Ford Foundation, when she came across a copy of the ruling that Warren Burger — then chief justice of the U.S. Court of Appeals for the District of Columbia — made in Parker's landmark case establishing that the public could participate in matters before the Federal Communications Commission. She, too, concentrated her remarks on the needs of the present.
"In these difficult times, when much of what we have worked for so hard and for so long is being dismantled, we should all strive to be like Everett," Sohn said. "His was an uphill battle, too, also during a dark time in our country's history. Nevertheless, he persisted — as we will, too."
A juxtaposition of several incidents solidified Kevin Sampson's call to increase the voice of women and people of color in media. As a Google Next Generation Policy Leader, he had been sitting on the floor of the ping pong room at Google when he received word that his grandmother had died. Arriving home, he learned that his 6-year-old daughter had told her mother that she wished her skin was white. That was followed by having to teach his 3-year-old son that he couldn't pretend he was shooting a gun made out of a plastic card because some people might want to kill him.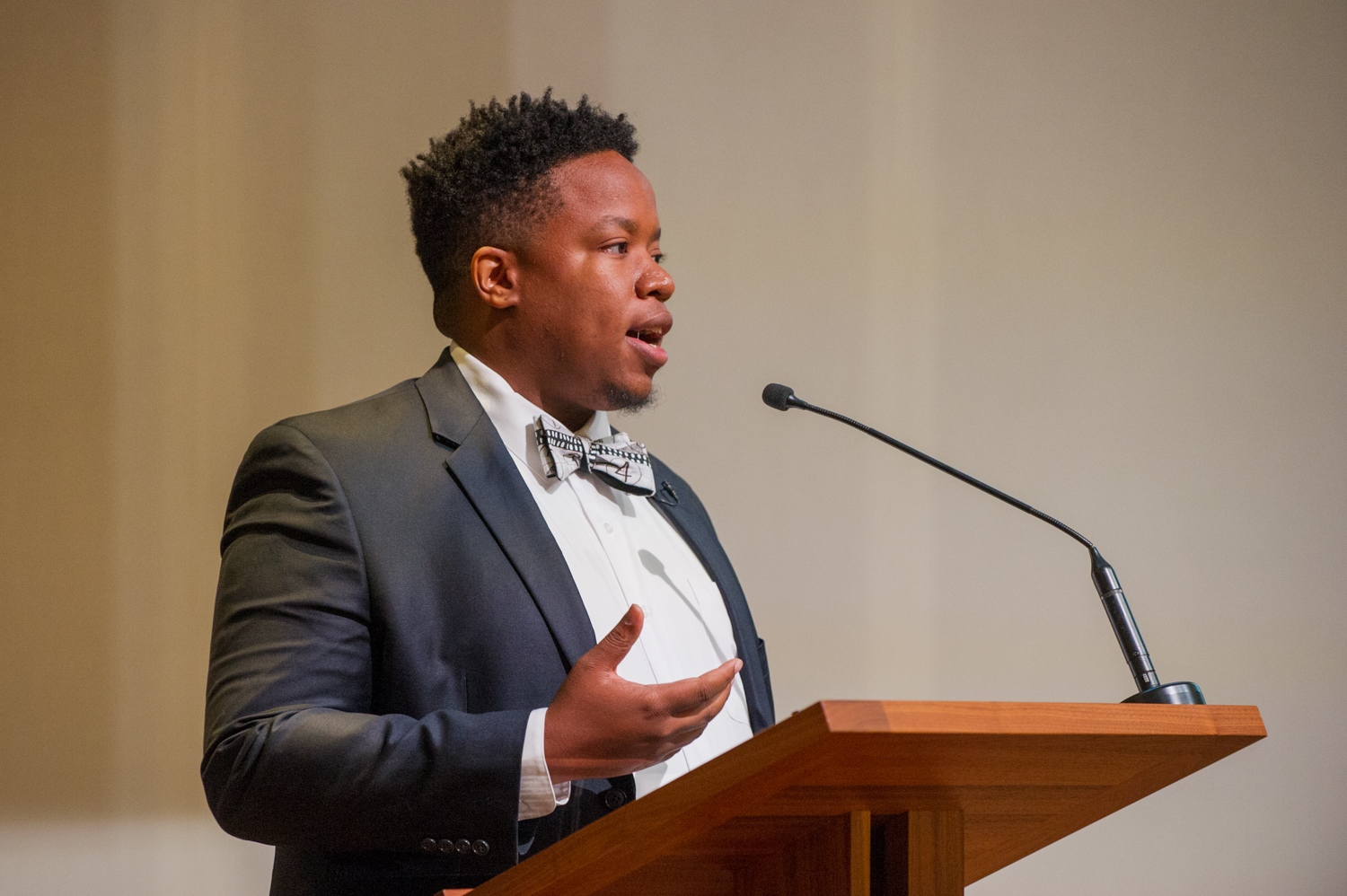 Nudged forward by a sense of responsibility to give back for the sacrifices his grandmother had made for him, Sampson created the D.C. Black Film Festival to promote positive images of African Americans and exhibit quality video productions by and about people of African descent. He also launched Picture Lock PR to represent and promote under-promoted stories and independent films.
The film festival holds a "Making Black Lives Matter Through Film" panel discussion. "If the stone of a conversation can have a ripple effect in the pond of care and compassion, and allow my son to make it home safely in the future," Sampson said, "it's worth it."
Sampson also encouraged his audience to keep pushing for justice. "What's the 'why' that will help you push through those late nights, or times when you want to give up?" he asked. "It's in that pure place that we can combat the injustices in our world in an effort to keep the focus on the beauty of it. Because what I've seen is that even when your 'why' comes from a 'selfish,' personal place, there's always someone who can relate and who will benefit from your effort. Its' only truly selfish when we don't act."
OC Inc. is the media justice arm of the United Church of Christ. It was founded in 1959 by the Rev. Everett C. Parker, who was prompted by the Rev. Martin Luther King Jr. to reform television stations in the south, which were doing a poor job of covering the Civil Rights Movement. Its early work included years of litigation that eventually forced the FCC to vacate the broadcast license of WLBT-TV in Jackson, Miss., and established the legal right of all citizens to participate in FCC proceedings. The case continues today to protect citizen rights in the field of media advocacy.
OC Inc. is a leader in media reform by pushing for a more just, accessible, diverse and accountable media, and continues to promote public interests in the media, especially for persons of color, women and children. Learn more here.
---
Related News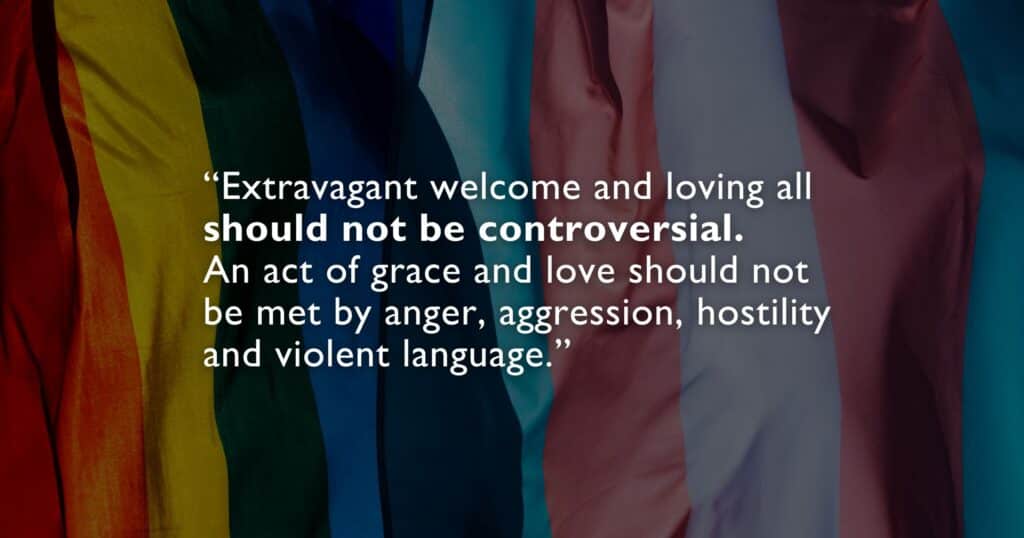 The United Church of Christ National Officers and the Conference Minister of the South Central...
Read More