Pacific and Asian voices praise the light amidst the darkness
After a long day of sometimes tense discussion, delegates and visitors to the General Synod in Milwaukee gazed at the dimly lit stage where three dancers bearing flickering blue lights twirled gently toward the glow of the font. They were called to worship in Cantonese, Kosraean, Japanese, English, and Tamil, gentled into a moving time of prayer shared by members of the Pacific Islander Asian American Ministries of the United Church of Christ.
At various points, said Dick Hom of the Northern California Nevada Conference, the combination of languages could sound cacophonous. "We are trying to immerse you in an immigrant experience that we hope you will embrace and remember."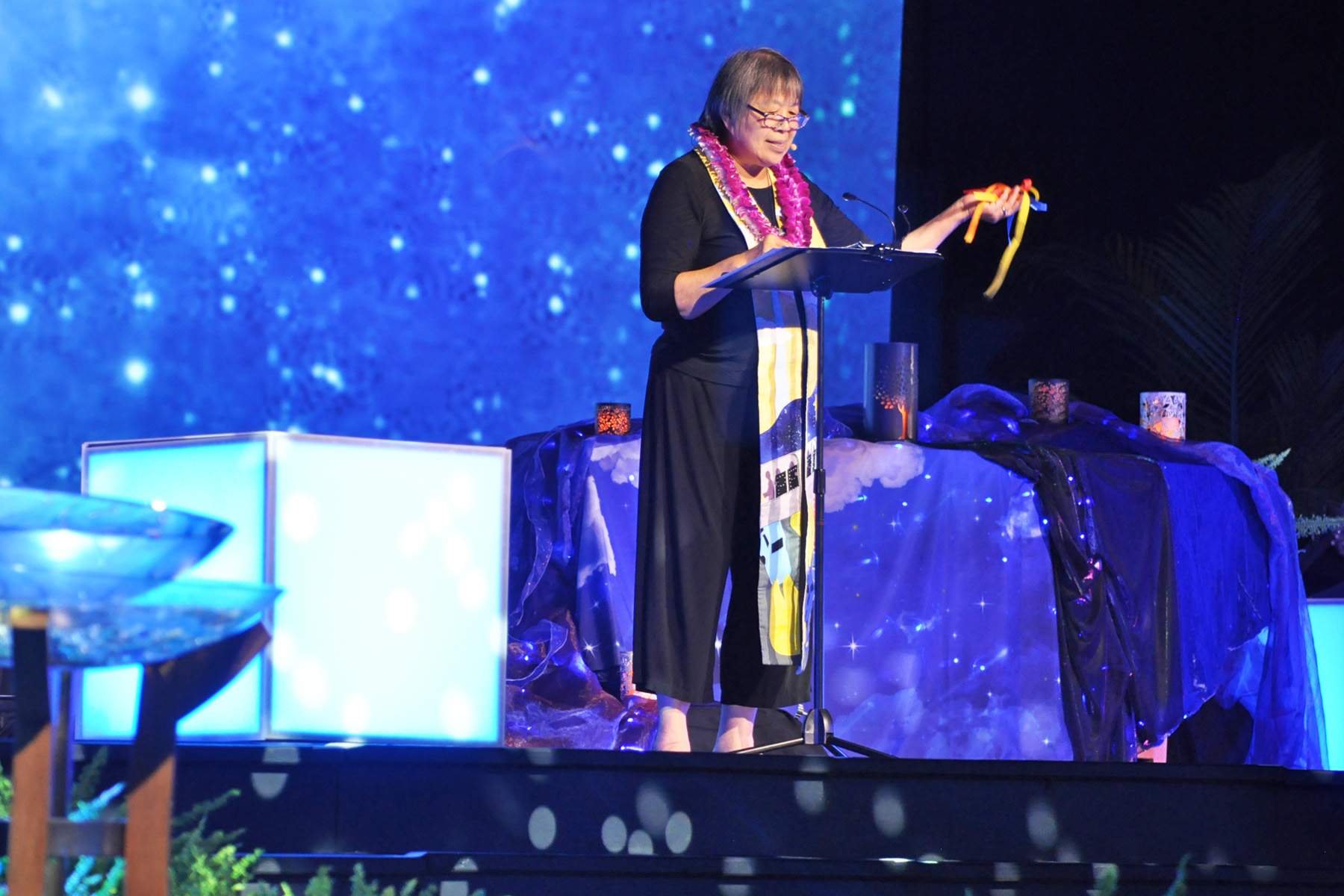 The Rev. Sharon Lee MacArthur, interim pastor of Community Church UCC of Honolulu, Hawai'i, spoke of a dark night in Kauai, a night dark with fear of being erased by it. "I was the darkness," she recalled. Morning's light brought a new sensation of being the light itself, and this realization:
"It occurred to me that if it were not for the night,
if it were not for disappearing into the night…
if it were not for becoming one with the darkness,
I wouldn't be the light that was so extraordinarily bright in the morning!
Rev. MacArthur shared the sorrows, struggles, and challenges of growing up in an immigrant family. "I never realized that the world around me was trying to erase my identity," she said. From these places of darkness, she drew strength and inspiration: blessings from the scary time, self-esteem from hardship, light from darkness.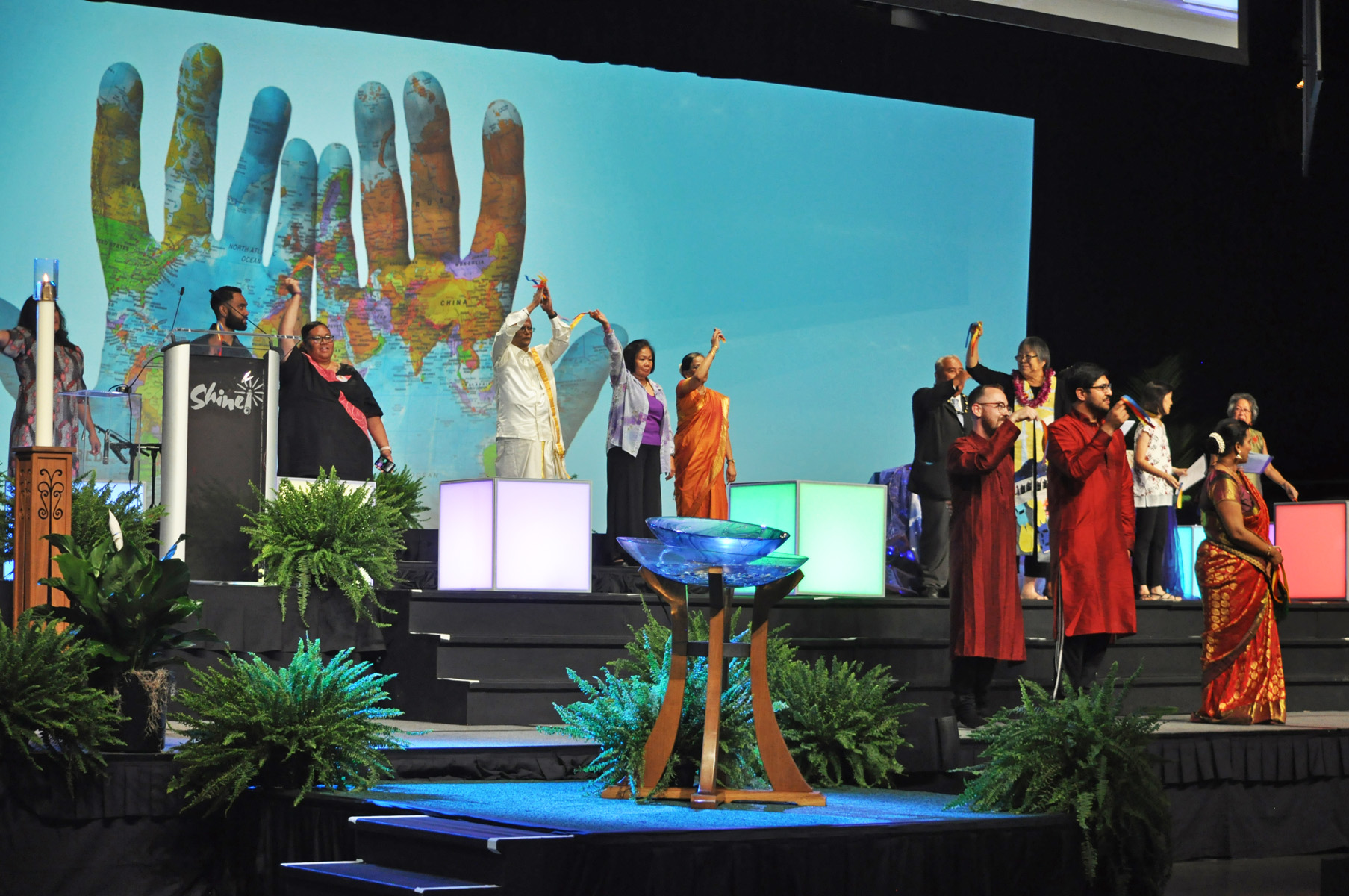 She spoke words of comfort: "To me, that's the hope for all who feel overwhelmed by darkness – that God's love and light shines perhaps even brighter when it comes from a place of darkness. The magnificent beauty of BOTH – it's NOT dark vs. light, folks – It's darkness AND light – together – one with the other – one in the other."
The grace of Cyenthia Vijayakumar, who glided across the stage accompanied by flute, table, padant, and voice in Kathak style, further settled the worshipers into a sensation of light.
Rev. MacArthur sent the assembly to their evening rest with a blessing to shine: "So that our lights touch and merge and become the One Light."
Amen.
The Rev. Eric S. Anderson is pastor of Church of the Holy Cross UCC in Hilo, Hawai'i.
---
Related News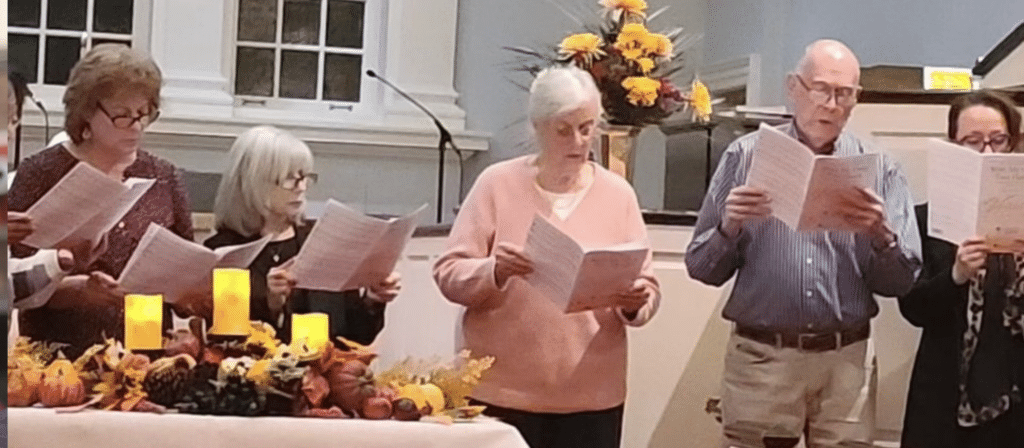 Many United Church of Christ congregations across the country participated in interfaith...
Read More