Outside Maryland courthouse, religious leaders oppose 'immoral' refugee limits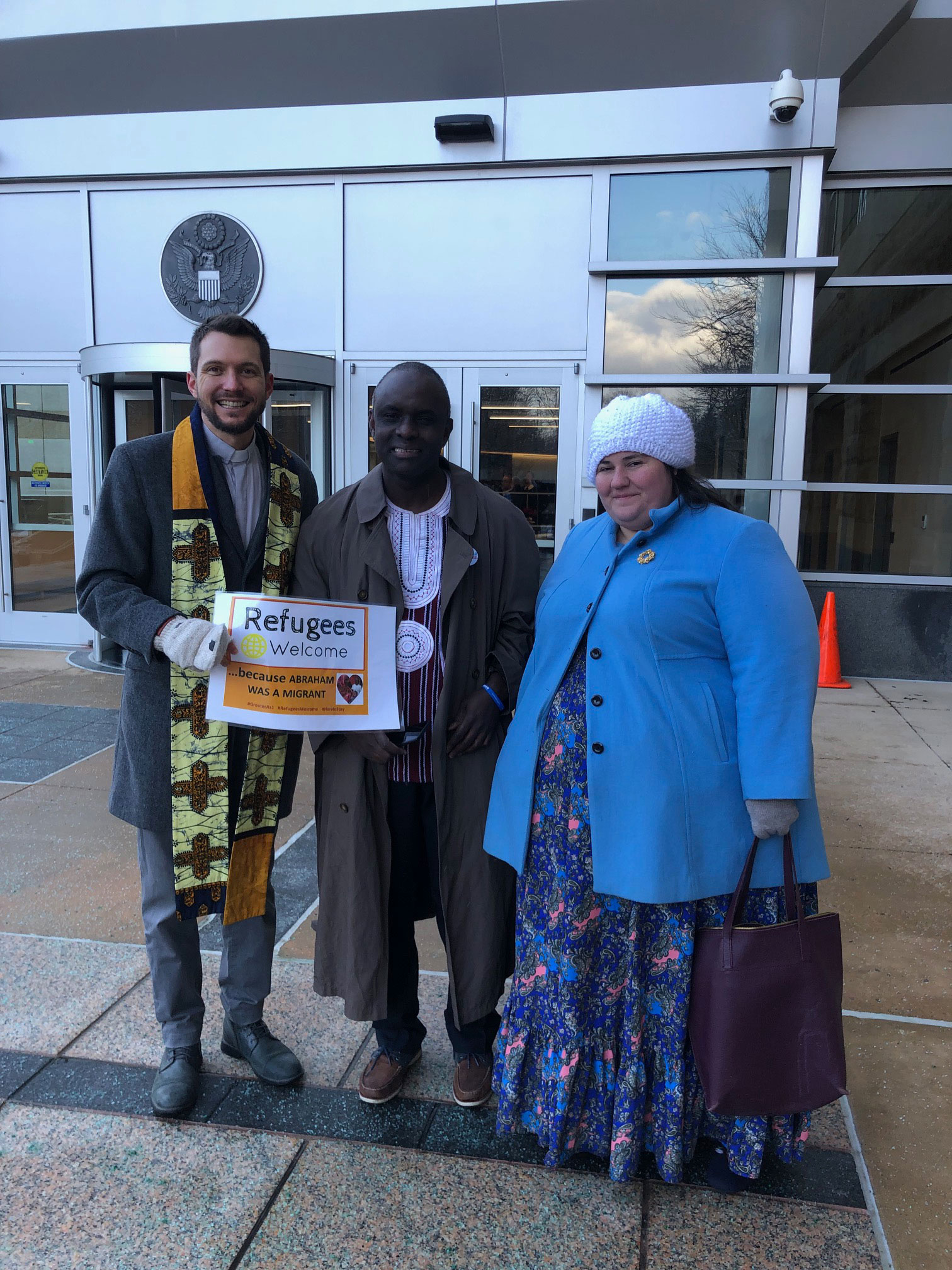 UCC advocates, religious leaders and interfaith allies gathered outside a federal courthouse in Greenbelt, Md., Wednesday morning, Jan. 8, to celebrate refugees and their contributions to the United States. Representing more than 50 denominations and faith groups that work on refugee resettlement, they came together to oppose Trump administration efforts to further limit the number of refugees allowed into the U.S.
The Rev. Noel Andersen, coordinator of the UCC Collaborative on Immigration and grassroots organizer for Church World Service, joined Katie Adams, domestic policy advocate with the UCC office in Washington, D.C., who spoke on behalf of the church.
"The sacred scriptures of our faiths lay out a blueprint for how we are to welcome refugees," Adams said. "Over and over again we are exhorted to watch over the stranger, love the least of these. We are told clearly: 'Do not neglect to show hospitality to strangers, for by doing that some have entertained angels without knowing it.'"
The Maryland court is slated to hear oral arguments in a case filed by three refugee resettlement agencies suing the federal government to protect that program. HIAS, Church World Service, Lutheran Immigrant and Refugee Service v. Trump challenges the president's order that allows states and local governments to keep refugees out of their jurisdictions.
"The decision to limit where and how the welcome is extended to refugees in this exceedingly cruel and arbitrary edict is not just unlawful, it is immoral," Adams continued. "And let's be clear: the root of these policies is fear of the 'stranger' and white supremacy. We know that the administration's harmful changes are not being made to serve any reasonable policy objective."
The Washington Times reports that 41 governors don't support the directive to refuse refugee resettlement.
The agencies contend that the executive order promotes further separation of refugee families; leaves former refugees and U.S. citizens without access to critical support networks; and allows an elected official to arbitrarily end the public-private partnership that is the U.S. refugee resettlement program. They are asking for a preliminary injunction to keep it from being enforced, beginning in June 2020.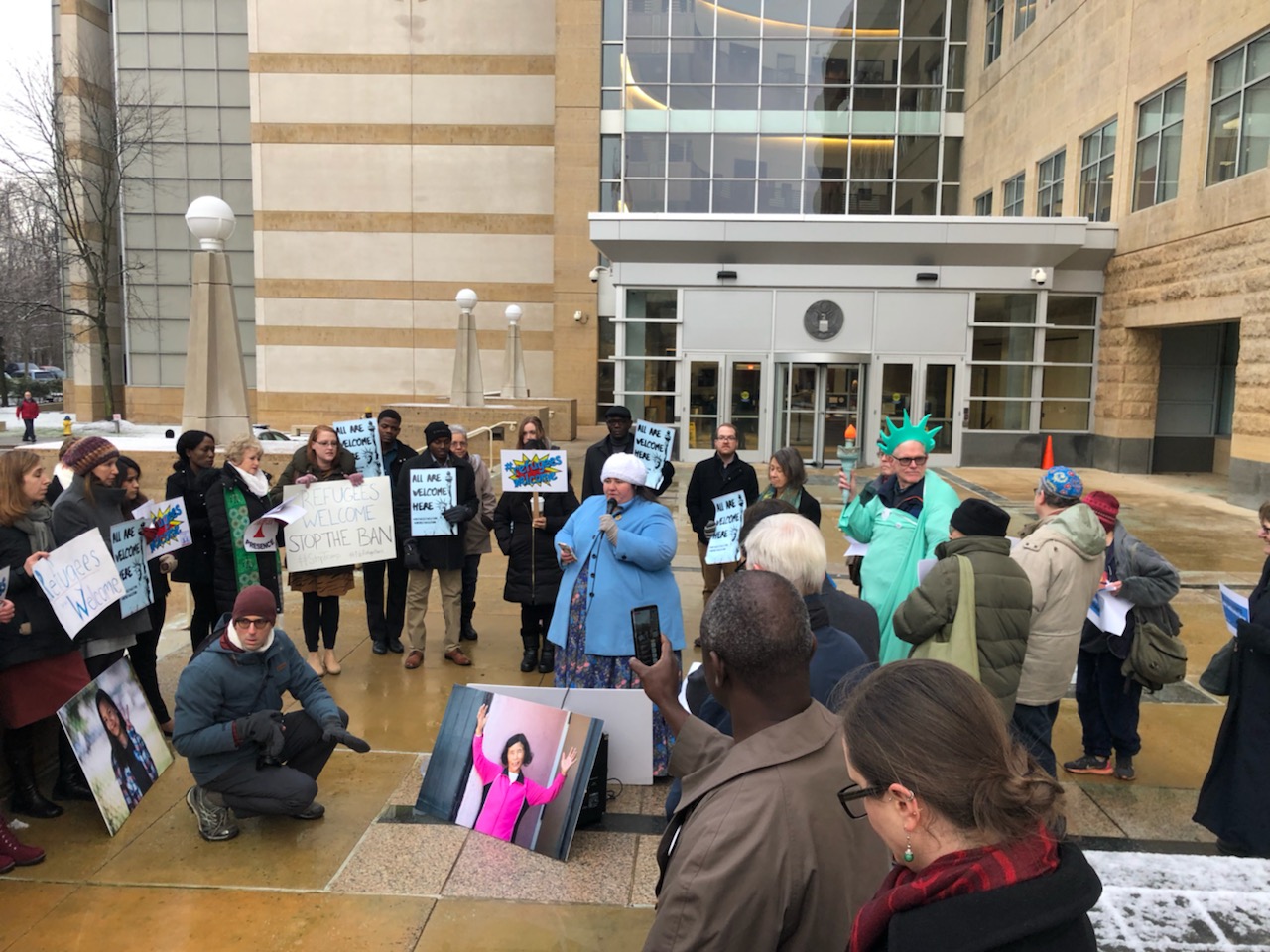 "Our faithful communities and congregations stand ready and willing to shelter and provide solace to refugees," Adams said. She said hundreds of UCC congregations have helped resettle and support refugees in partnership with the UCC's Refugee and Asylum Ministries. "This executive order prevents our ability to live our faith, essentially restricting our ability to exercise our religious beliefs."
The Trump administration has capped the number of refugees to be admitted in fiscal year 2020 at 18,000. That is just over half the number allowed the previous year. The refugee ceiling for fiscal year 2019, which ended Sept. 30, was 30,000. The fiscal 2020 number is the lowest since 1980, when Congress created the nation's refugee resettlement program.
The Interfaith Immigration Coalition will continue to shine a light on the injustice of these policies, Adams said during Wednesday's celebration and vigil which preceded Wednesday's court hearing. She was one of a number of speakers representing several different faiths united in welcome of the stranger.
"We must ask ourselves, 'Who are we even, if we as a country refuse to provide a place of refuge for those who need it?'" Adams said. "Our lives and those around us are indelibly linked. Extending mercy and compassion to refugees is extending mercy and compassion to ourselves."
---
Related News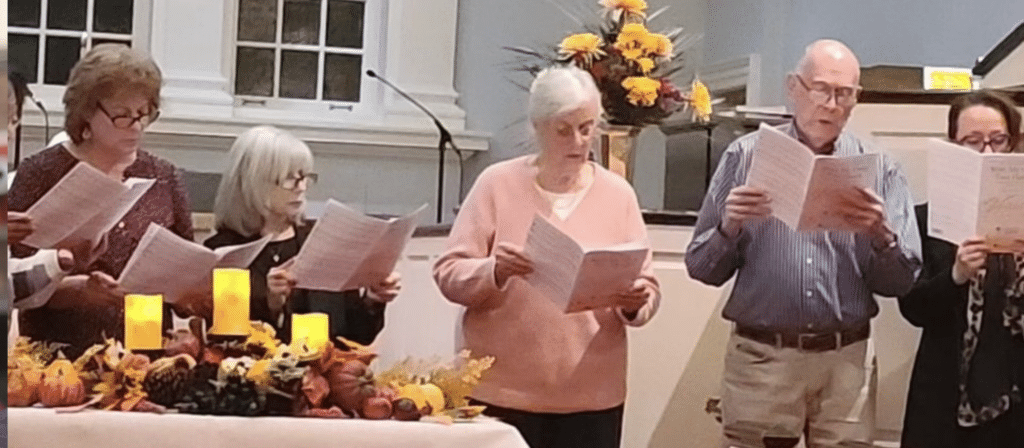 Many United Church of Christ congregations across the country participated in interfaith...
Read More