The UCC Votes
We are in the midst of a crucial election. It's important that we, as people of faith, understand our vital role in the process.
We in the United Church of Christ (UCC), as followers of Jesus, and seekers of justice are deeply political. Our love of neighbor demands that we care about the issues being addressed by the politicians representing us.
Join: Share why do you vote!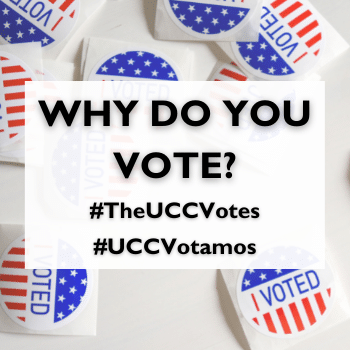 View the posts submitted and share your own "I vote because" photo by following the instructions below.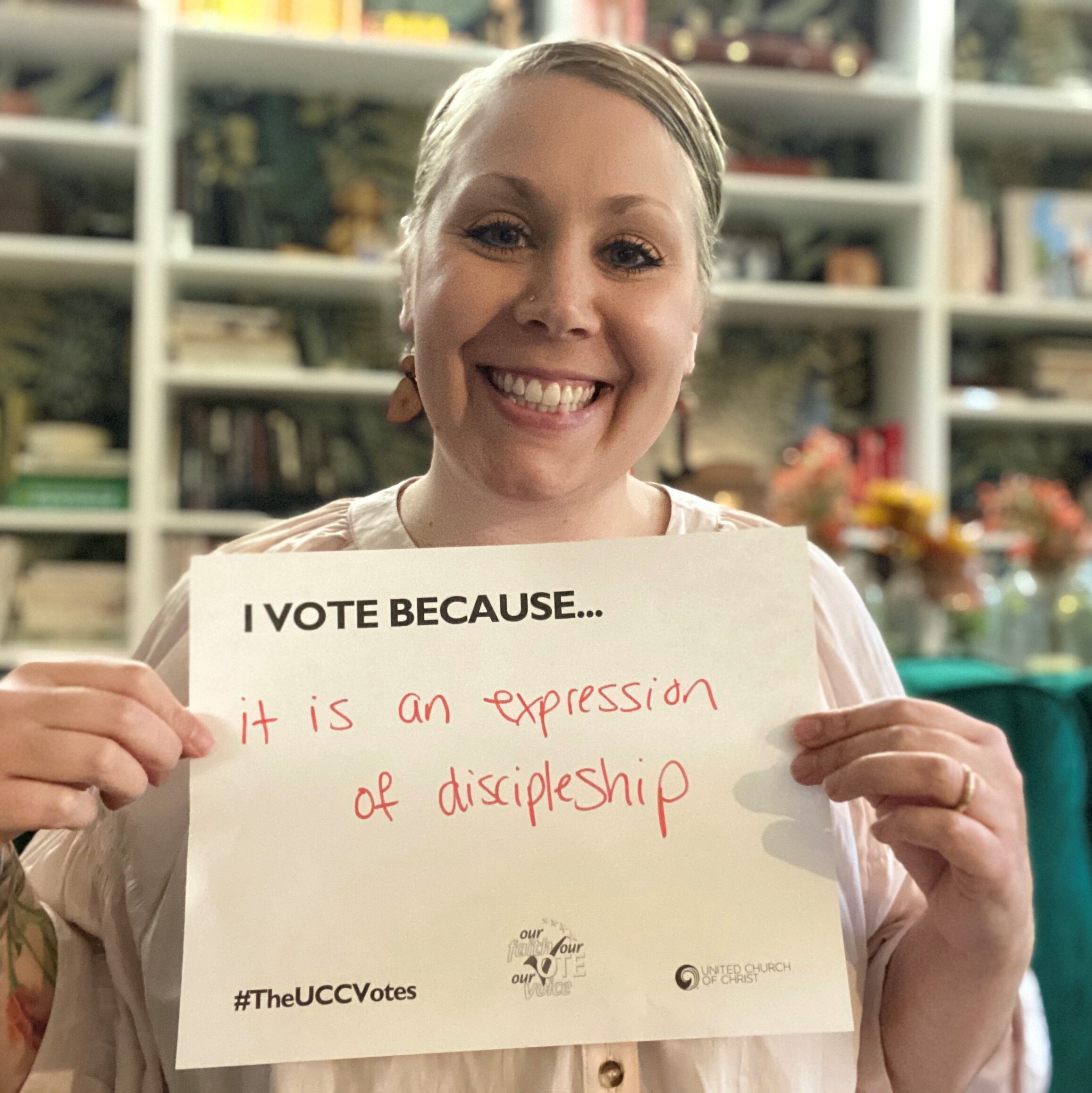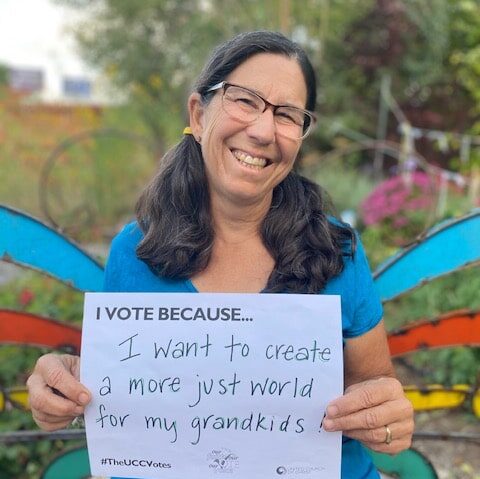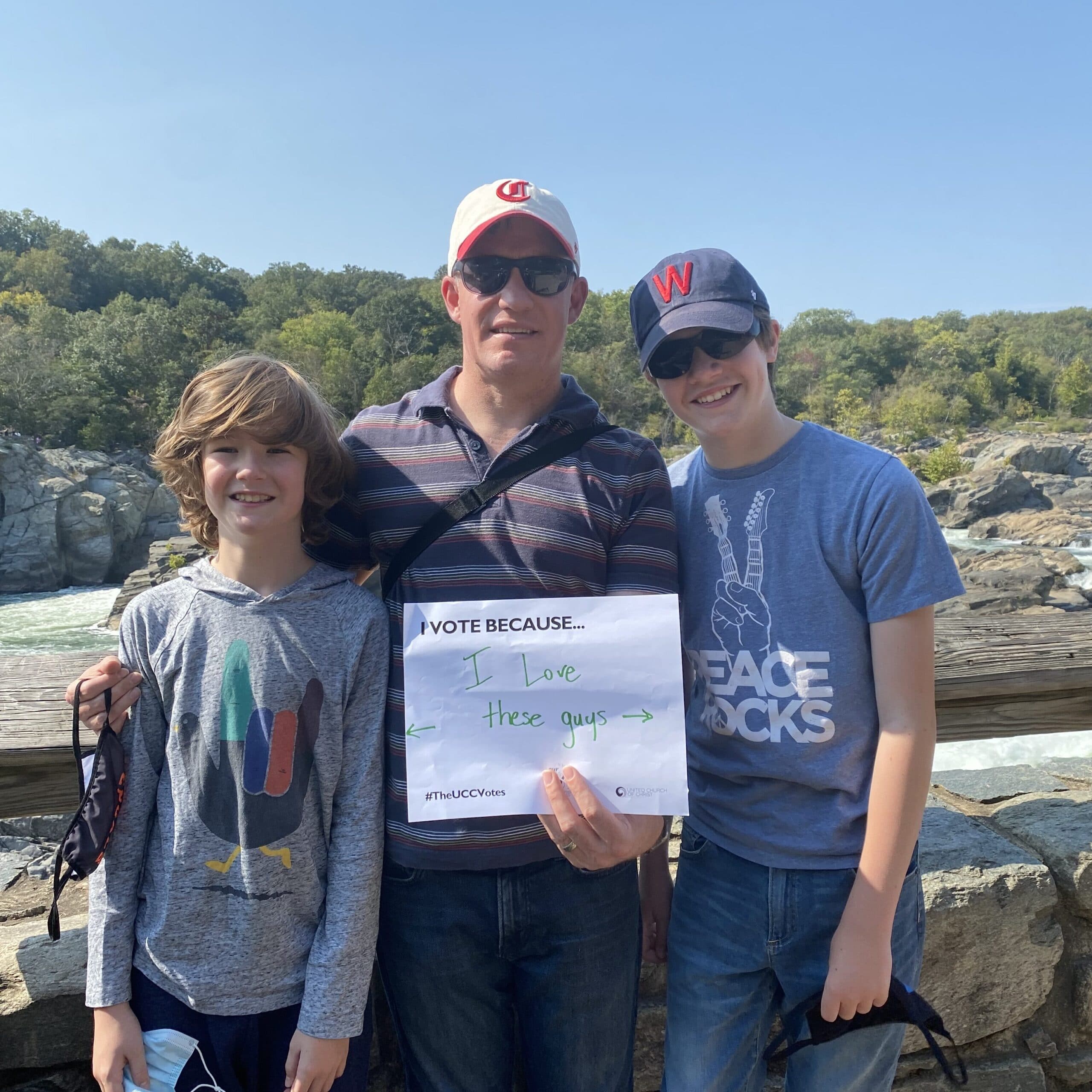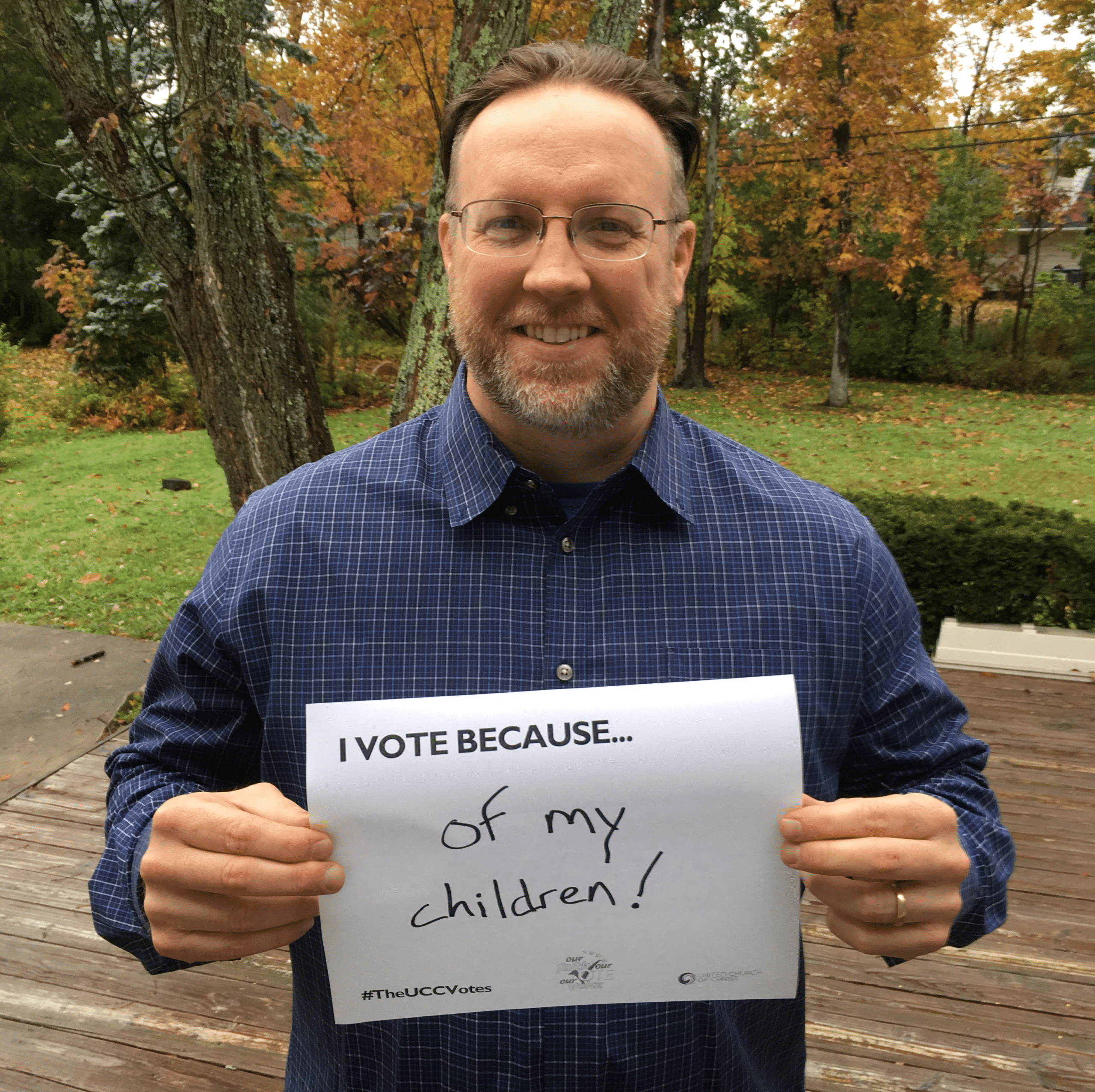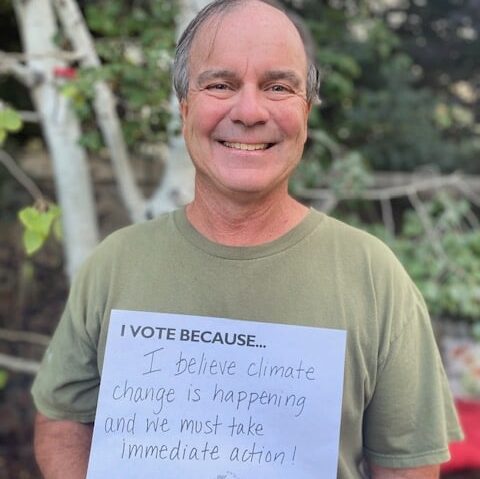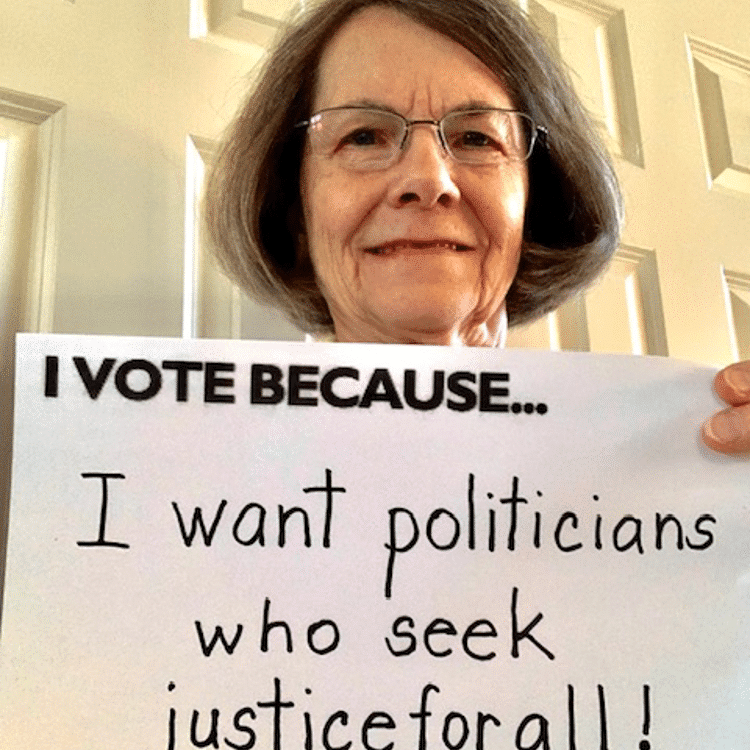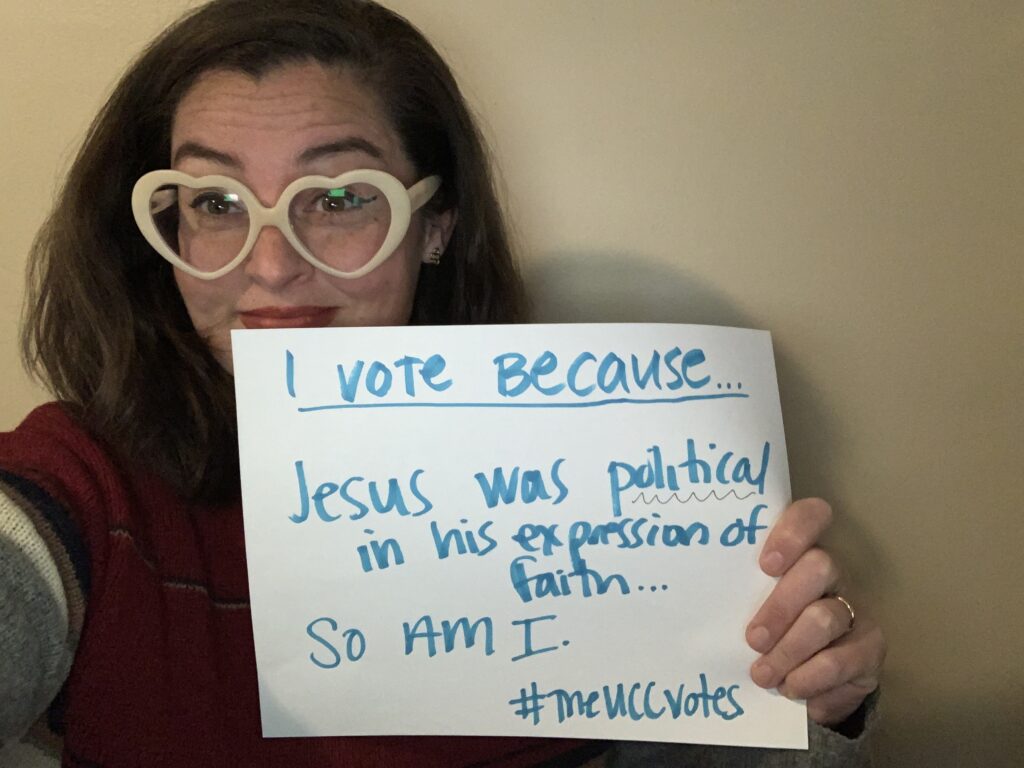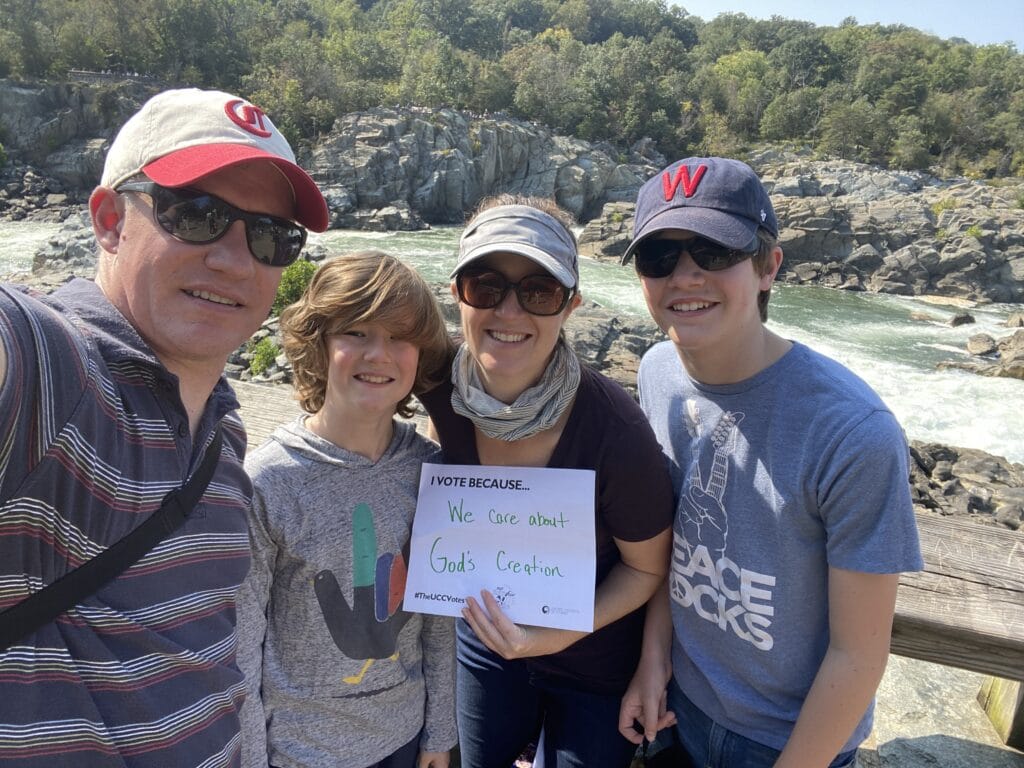 Instructions to Submit a Photo
Capture Your Photo
Print out the template or find a blank piece of paper (but make sure to add 'I vote because…'),
Write down a word, issue, short phrase, or something you feel represents why it is important for you as a person of faith to vote,
Take a photo in a well-lit area.
Share Your Photo
Email: Send your photo to quinnj@ucc.org! Please make sure to include your name and congregration (if applicable).
Social Media: Post your photo on Twitter, Facebook, Instagram, anywhere! With hashtags: #TheUCCVotes #UCCVotamos #OurFaithOUrVote
Important Note: If you share your photo via email, please indicate if you do not want your photo shared on UCC website or social media channels.

Questions? Contact us.
Jessi Quinn
Online Communications Specialist
quinnj@ucc.org.