Online General Synod offers hours of learning
Workshops have a long General Synod history of testing attendees' navigation skills as they wended their ways through a convention center, testing the endurance of their legs or power chair batteries as they followed the long hallways, and above all testing their ability to choose just two or three from a long list of fascinating options. Not this year. Virtual General Synod marked a substantial expansion of the UCC's instructional service on Frontline Faith. Pre-recorded presentations and live teleconference sessions spanned topics from "Universal Health Care" to a "Polity Primer."
Sometimes the stories were intensely personal and deeply powerful. Several of the presenters for "Transforming the Overdose Crisis" had experienced serious difficulties with substance use. For them, the unconditional love expressed through programs embracing harm reduction had transformed their lives. Some now serve as peer counselors. As Marilyn Reyes said, "If you are going to help people, throwing stones won't help."
A number of UCC church leaders served as a panel for "Bounce Forward: Churches Face Post-Pandemic Realities." Approaches that served churches well as they entered the pandemic – adaptability, trust, and a culture of decisiveness – will also aid them as they come into a post-pandemic reality that will not be what has come before. "What is the type of culture we need to be?" asked the Rev. Courtney Clayton-Jenkins, senior pastor of the South Euclid United Church of Christ, South Euclid, Ohio. What are the principles that guide the church's ministries?
"Extravagant Welcome for All" opened with worship illustrating some of the liturgical practices that distinguish a Queered or transformed service. Some leaders used their entire block of time for their presentations, while others deliberately left time for more discussion with attendees. Presenters will be checking the message board sections of Frontline Faith to continue conversations throughout General Synod 33.
Synod registrants will have access to the workshops – pre-recorded and recorded from live streams – as part of their Synod access until August 31, 2021. "We designed the workshops so that their impact lives long beyond General Synod," said the Rev. Chris Davies, minister and team leader for Faith Education Innovation and Formation (Faith INFO). "They are available for churches to use as ongoing learning, engaging conversations for church change, and so much more, in going forward!"
No Synod experience goes without a glitch. Unlike the in-person events, video conferenced workshops were stacked into one-hour blocks without provision for a break. Six hours in a chair in front of a screen provokes a different fatigue than that produced by endless convention center corridors, but it is certainly fatigue. Some workshops ran beyond an hour as attendees disconnected to join their next selection.
The experience may reshape workshop presentations at future in-person Synods. A time of online offerings could precede the Synod itself, expanding offerings and reducing the soul-searing angst of selection. Their wider availability post-Synod will be a significant gift to the UCC's leaders and churches. They will be fed, inspired, and encouraged.
The Rev. Eric S. Anderson is pastor of Church of the Holy Cross UCC in Hilo, Hawai'i, which meant he attended workshops at 7:00 in the morning. A frequent member of the Synod News Team, he is writing fewer pieces this year as he serves as a Synod delegate.
---
Related News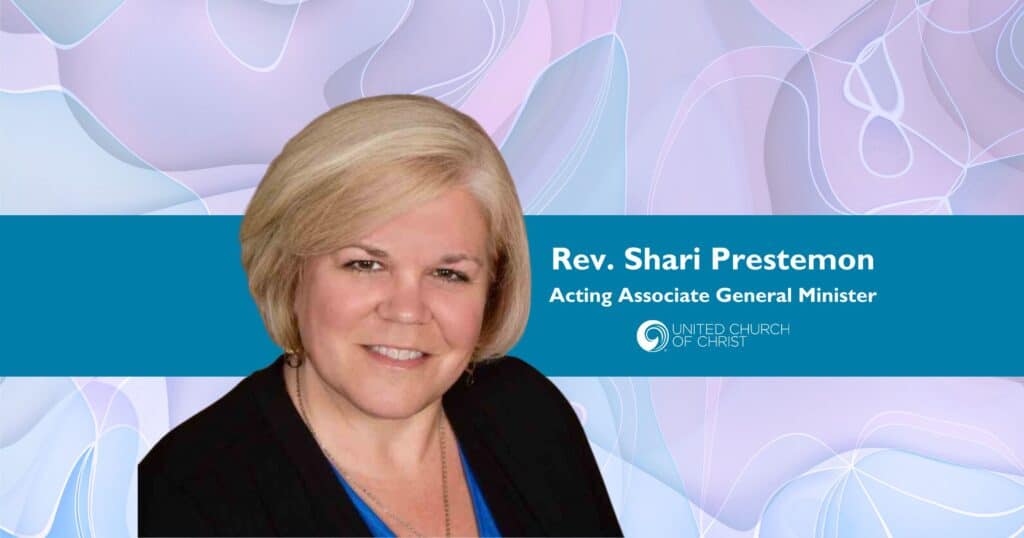 A new United Church of Christ national leader has been called. The UCC Board voted in a...
Read More