'One Last Summer' debuts at local film festival, documents Ohio Outdoor Ministries camp's last season
Countless people young and old fondly recall spending summers at UCC church camp when they were growing up. That experience is coming to the big screen in Ohio on Saturday, April 28, at the Canton Film Festival, with the premiere of 'One Last Summer,' a documentary that chronicles the last season at Pilgrim Hills, an Outdoor Ministries camp near Millersburg.
The film, the brainchild of Nate Taylor, Director of Youth Ministries at Avon Lake UCC, was approved by the Ohio Conference UCC, directed by a UCC church videographer, and financed through donations. All in all, a labor of love.
"For the thousands of people who have walked those trails, had an encounter with God, found their best friend in the entire galaxy, fell madly in love, discovered a calling to ministry, laughed until they cried, survived thousands of mosquito bites and sang songs until they had no voice, it is sacred ground," said Taylor, who also acted as the film's producer. "Quite possibly the most important ministry Pilgrim Hills accomplished was by simply being… camp."
In February 2017, the Ohio Conference UCC made the difficult decision to close Pilgrim Hills after 60 years and move the entire outdoor ministry program to their other property, Templed Hills. This documentary tells the story of the last summer at Pilgrim Hills, and why the camp holds a special place in the hearts of people around the country. The film also explores the nature of summer camping today, and what the future holds for places like Pilgrim Hills.
"The Ohio Conference believes that many people, young and old alike, are most able to experience the divine in outdoor settings," said the Rev. Cathy Green, Conference Moderator. "Camp is a place that young people build their faith, partly because of the setting, but also because of the programming and the relationships they form with their counselors and other youth. We watch them come to camp year after year, and sometimes go on to become counselors and directors themselves."
"This film was actually the first experience I had going to camp and actually staying overnight," said Brandon Young, the documentary's director. "I never did any of this growing up, so the film actually brought this new experience to me." He hopes to duplicate that for those who come to see it.
Young, a media specialist at Trinity UCC in Canton, is a film student at Kent State University. He and his crew, Adam Tolley and Mike Oyler, started working on the project, with pre-production, last April. All of them had never tried camp life before they spent six weeks at Pilgrim Hills during June and July 2017.
"We filmed at the camp for a total of six weeks, covering a new camp group each week," Young continued. "We stayed anywhere between 2-3 days each week for each camp. We also went back to the site about two weekends a month during the months of September-December of 2017." The filmmakers wanted to document a variety of perspectives to tell the history of Pilgrim Hills, to record and preserve its legacy.
"Our hope is that this film will capture the beauty and the essence of camp and serve not only as a lasting tribute to this sacred space, but a rallying call to all of us to do what we can to preserve and protect these important places," Taylor said. "Our denominational founders had the foresight and the vision of what these hills and forests and lakes could provide for one's spiritual development and for the growth and well-being of our young people. You simply can't put a price tag on the value of a week in the woods with hundreds of others your age."
"Camp at Pilgrim Hills was the greatest. It was a way to get closer to God in a very fun way," said Ty Banks. A seventh grader who attends Avon Lake UCC, he spent six summers there. "I have always made lots of new friends and look forward to camp every single year. My favorite time of day at Pilgrim Hills was vespers. It was a time when we all got together and sang church songs. It was cool to hear 200 of us singing together. I am so sad that we will no longer be able to go to camp at Pilgrim Hills. It is a very special place to me."
"For me, the best part of it all was when Ty came home and had the 'camp high' going," said his mother Ann. "He was energetic about God and church and talked for days about his experiences. One time, I even had three 11 year-old boys in my family room belting out church songs after a week at camp. Not something you see and hear every day!"
"Summer camp is a spiritual experience because it takes you to a place where the outside world is stripped away and you get to see yourself for how you really are without all of the day to day stresses of the outside world, and present your true self to others who are experiencing the same thing," said Renee Neron, a member of St. John UCC in Mansfield, and longtime director of Sportscamp at Pilgrim Hills. "When this happens true bonds are formed through acceptance and understanding, and these are friendships that last a lifetime."
Taylor agrees wholeheartedly. Camping was an instrumental part of his childhood. His mother was a Pilgrim Hills camper in the '70's and she passed her love of the place, and outdoor ministry, on to her son.
"Camping has been a truly transformational part of my life," Taylor said. "As a lifelong camper who found a calling into ministry through my camping experience I will always be a strong and vocal advocate for our camps. As a father of two (soon to be three) small children and my hope is that someday they can have the same meaningful camping experiences that I was so fortunate to have had."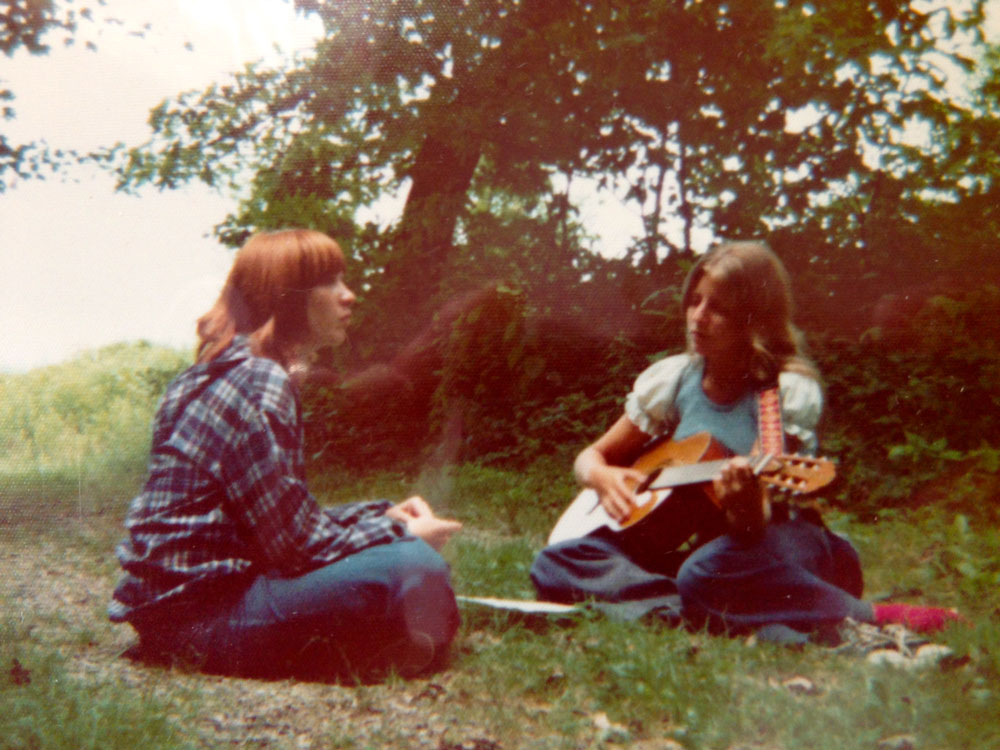 "Outdoor Ministries is a vital expression of our faith exploration in the UCC," said Joyce Oyler, the Ohio Conference Transitional Outdoor Ministries Coordinator, and a former OM executive director. "Providing a place and an opportunity for connection with Creation and Spirit in an environment rooted in the unconditional grace and love of God is a key role for the church today. Camp experiences are tangible ways in which we can lift up our 3 Great Loves: Love of Neighbor, Love of Children, Love of Creation in unique, fun and currently relevant ways. In a world where we are bombarded with cluttered schedules, troublesome images, and often damaging messages, time at camp refreshes, recharges, and reconnects us with God and our faith in ways that resonate and profoundly impact our lives."
Thanks to a number of big-hearted donors around the Ohio Conference, the film crew raised $15,000 to produce 'One Last Summer.' Another generous donation enables film-goers to pick up free tickets to the 3:00pm premiere of the documentary at Canton Palace Theater on April 28.
"I am so excited to see this film that hopefully shows the impact that a place can have on the development of an individual's life. A place that brings people together and becomes a home away from home. A place where you are accepted as your true self. A place where we come every year to "re-charge" our spiritual life and help in the development of others' spiritual journey," Neron said. "We must find a way to keep outdoor ministries alive for these very reasons."
"I would challenge our denominational leaders to make hard decisions that revolve around continuing to offer camp. It is not an experience that can truly be replicated or replaced," Taylor said. "Summer camping is powerful, meaningful and critical to the development of our young people."
"This film honors and celebrates the importance of both Pilgrim Hills and Outdoor Ministries in the lives of many people," Oyler said. "My hope is that it offers some peace to those who are grieving. I also hope it communicates the vision of the Ohio Conference and belief in the commitment to continue investing into the future of Outdoor Ministries as we listen to God's voice in our midst and determine our next steps, both short-term and long-term."
Due to film festival restrictions this will be the only showing in the Ohio area until next spring/summer. Following the premiere will be a Q+A with the three filmmakers. For more information on 'One Last Summer, check this website. A full schedule of the Canton Film Festival is available here.

---
Related News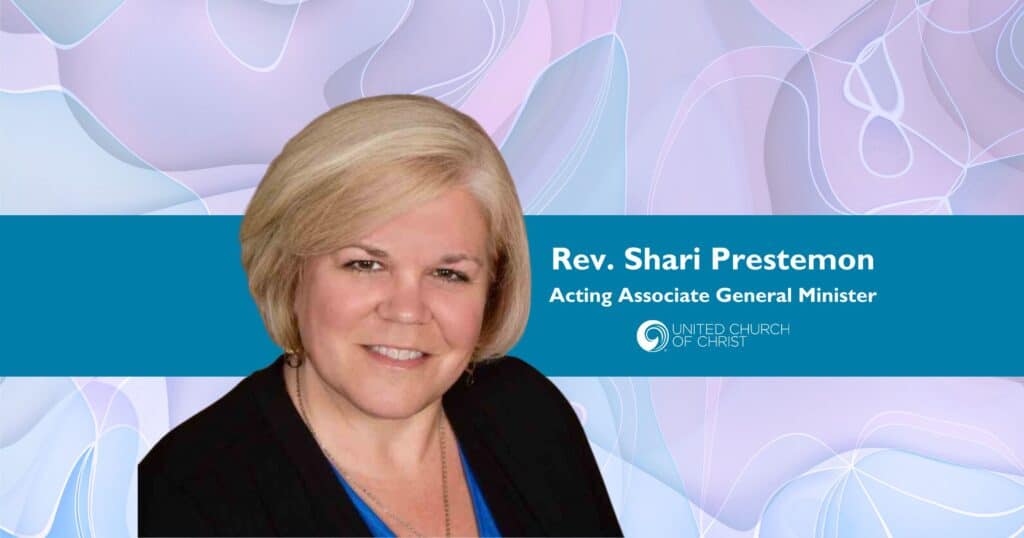 A new United Church of Christ national leader has been called. The UCC Board voted in a...
Read More