ONA Coalition plans 45th anniversary celebration at General Synod
The National Open and Affirming Coalition will celebrate the 45th anniversary of its founding this summer during its National Gathering, the organization's signature event, before the beginning of the United Church of Christ's 31st General Synod. Despite advancements for LGBTQ rights and marriage equality in recent years, this upcoming gathering marks a chance to set the future course for the ONA movement in a new — and potentially dangerous environment — created by the 2016 presidential election.
"The Open and Affirming movement in our church is at a turning point," said Andy Lang, executive director of the ONA Coalition. "Many of the freedoms and rights we've won in the past decade are at risk, and in state after state, proposed laws are moving forward that would grant a broad right to discriminate against LGBTQ Americans in the name of 'religious freedom.' Transgender Americans are especially in danger. And when the government attacks immigrants, Muslims, women and people of color, every ONA church is affected, because LGBTQ people are also immigrants, Muslims, women, and people of color. We are present in every family and every community, so an injury against one is an injury against all."
Three preachers are slated to speak at the ONA Coalition event, which takes place June 27-29 in Baltimore at First and St. Stephen's UCC — the Rev. John Dorhauer, UCC general minister and president, will preach, the Rev. MacArthur Flournoy, a UCC minister and faith director for the Human Rights Campaign, will be the keynote speaker, and the Rev. Naomi Leapheart, also a UCC minister and faith director at the National LGBTQ Task Force, will address the group at the General Synod banquet dinner (July 2).
"Rev. Leapheart is uniquely qualified to inspire ONA churches at this critical moment in our history. Our ONA Banquet has always been the signature event for the community of LGBTQ people and allies in the United Church of Christ," Lang said. "We promise an experience that will uplift and energize everyone who participates — and of course, the fabulous Coalition Choir will sing."
Through worship and music, preaching, a series of informative workshops, the gathering will equip local churches to respond to new challenges, locally and nationally, and renew congregation's passion for ONA ministry, mission, evangelism and advocacy.
Lang said that the keynoters and workshops would challenge and empower ONA churches to become more effective "not only in faith organizing and advocacy, but also in marketing, communications, and best practices for church growth." 
This summer will mark 45 years since the ordination of the Rev. William Johnson in California — making him the first openly gay minister ordained in a mainline Protestant Church — and the founding of the UCC Gay Caucus (which later became the ONA Coalition).
"As we gather to celebrate the Coalition's 45th anniversary, we'll honor the prophets and risk-takers who made it possible for us to be the largest and fastest-growing LGBTQ-affirming church movement in the world, and we'll re-commit ourselves to their vision: a world where everyone is safe, everyone is wanted, and no one is left outside."
Registration is now open and more information is available on the ONA Coalition website.
---
Related News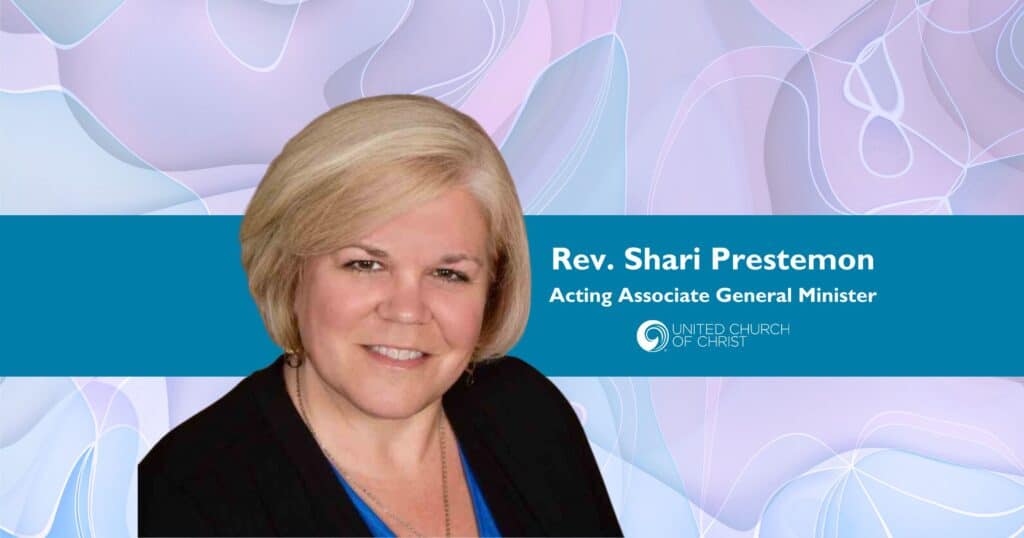 A new United Church of Christ national leader has been called. The UCC Board voted in a...
Read More