Old South Church to proclaim 'One Boston' on third anniversary of marathon bombing
In the aftermath of the Boston Marathon bombings, the world was witness to "Boston Strong." On April 15, "One Boston Day," that message of strength will be publicly proclaimed, as one of the United Church of Christ's most historic congregations, Old South Church, hosts an interfaith service of resiliency to commemorate the third anniversary of the deadly attack on one of the country's most iconic events.
Old South Church, located on Boyleston Street about 100 feet from the finish line of the 26.2-mile race, blesses the runners as they begin and rings bells for the winners. Since the bombings in 2013, the Church of the Finish Line, as it is sometimes referred to, has ministered to survivors and first responders of the bombings.
"Sometimes you don't choose how or where to minister. You are forced by location and circumstance," said the Rev. Nancy S. Taylor, senior minister and CEO of Old South Church. "The Boston Marathon finish line is right outside our front door. The bombs exploded within feet of our open portico. Our members were there. Some were running. Some were volunteering that day. Some were at the finish line cheering on the runners. Old South Church, the Boston Marathon and now the recovery from the bombs and the hatred, these are part and parcel of who we are, how we minister, what we remember, and how we move forward."
The 2:30 p.m. interfaith service with Christian, Jewish and Muslim participants, broadcast live via New England Cable News (NECN), is a partnership between Old South and the Massachusetts Resiliency Center. The center provides support and services to victims of the bombings and related events. Former Massachusetts Governor Deval L. Patrick will speak, and the service will pause at 2:49 p.m. to observe a statewide moment of silence.
"Last year the survivors were focused on the burdens they bore — in the way of painful memories, grief, scars, hearing loss, PTSD, physical and mental wounds," Taylor said. "They asked that we share their burdens. We did. This year, thanks be to God, the survivors are ready for a service that focuses on hope."
The idea for the service emerged two years ago, she explains, when Old South was approached by bombing survivors who were not part of a faith community, but wanted a service as part of their recovery and wanted clergy to tend and care for them on the bombings' first anniversary. "We swung into action. First, we listened to them, to what they needed," Taylor said. "They told us and we fashioned a service to help them manage the first anniversary. We gave them meaningful ritual, a place to rage and cry, space to remember what was lost and to imagine a different future. We presented clergy of all traditions festooned in our finest regalia. They loved it."
This year, Old South member Tom Ralston, who was wounded at the finish line and suffers from hearing loss and PTSD, will mark the anniversary, ringing the church's bell precisely at 2:49 p.m. — when the first bomb was detonated — noting one minute of silence.
"He will tell you that it is a healing thing to do. Every person affected by the bombs was effected differently, and each is in a different place of healing today," Taylor said. "One thing everyone has in common is the anniversary. We try to help people manage the anniversary — to climb over it or push through it or laugh at it, or rage at it or cry their way through it — and get on to the other side. It's that simple. It's that hard."
The Boston Marathon, established in 1897, is one of the six major marathons in the world. The event typically attracts an estimated 500,000 spectators with a course that winds throughout downtown Boston, as well as several outlying boroughs. This year's race is on Monday, April 18.
---
Related News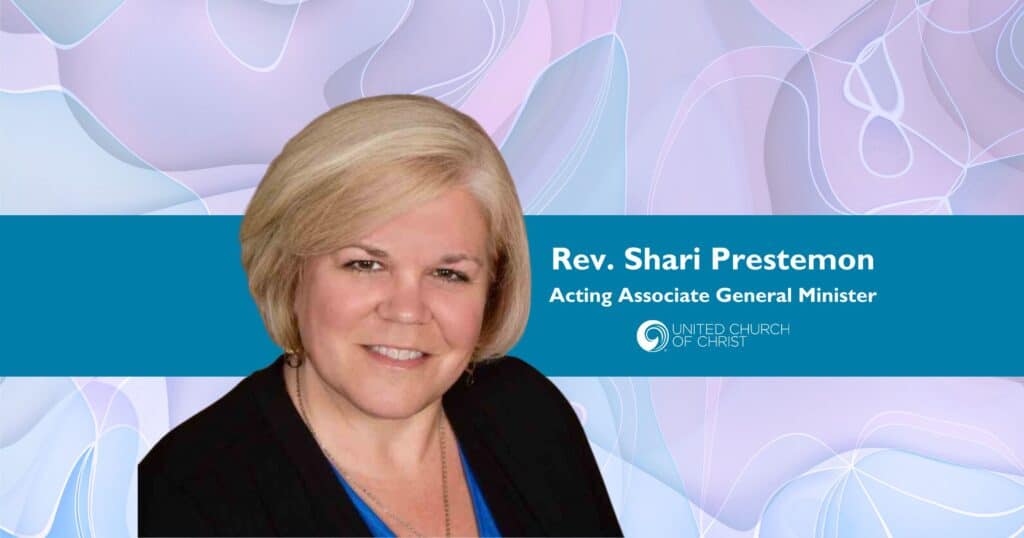 A new United Church of Christ national leader has been called. The UCC Board voted in a...
Read More