Ohio congregation to share thriving after-school arts program
Six years ago, Trinity United Church of Christ faced a challenging decision. Its music program for children was in decline, and as former music minister Dave Carnell explained, "It came to a point to either quit the program, or kick it up and offer more to children."
So the Canton, Ohio, church decided to offer more, and created KidzBEAT. In the KidzBEAT program — an acronym for Kidz Bridging Education and Arts at Trinity — the congregation and local school system partner to introduce children in grades 1 through 6 to the arts, help them grow in their creativity, and foster cooperation and teamwork.
With between 60 and 70 kids from the church and community involved, KidzBEAT has become something larger and more fun than Trinity UCC ever imagined. "God had bigger plans for us," Carnell said.
Next month, the Faith Formation Team of the UCC national offices wants to highlight the arts-based after school program at one of its "Inspiring Models of Ministry" events. On March 9, church volunteers, staff, musicians, parents, pastors and ministry team members across the UCC will have a chance to observe the program in action, and learn how they can take and adapt the idea to involve more children and families in a meaningful way in their faith own communities.
"I was interested in it because it's a different kind of program for reaching out to kids," said the Rev. Ivy Beckwith, faith formation team leader. "It's arts based, it's a way of bringing kids and families into the church, and it's another ways for churches to serve and reach out to their community."
"We do [Models of Ministry events] when the program actually happens, so people can come be part of it and experience the program, and people have a chance to ask questions and reflect on how they might take what they learned and apply it at their local church," Beckwith continued. 
The cost to attend and learn about KidzBEAT: An Inspiring Model of Ministry is $25. A limited number of scholarships are available.
"So many schools are cutting arts programs, so this is a way for churches to fill in that gap that public school children aren't getting," Beckwith said. "So for all those reasons, we thought it would be a good thing for UCC churches looking to attract children and families to churches. Here is another way to do it."
For many years, Trinity UCC had a successful children's choir and bell program, but with changes to the surrounding community — an economic downturn, downsizing businesses, and declining population — came declining numbers in the programs to the point that they were no longer viable. The church was on the verge of discontinuing these programs, but Carnell knew the church and community had the resources to offer more music classes and expand arts-based programming to children and to families outside the church. They started with an elementary school across the street from Trinity UCC.
"It was May of 2010, Stephen Gifford was our senior pastor and we were trying to reach out to our community to change the image of Trinity, as you would change any church from being institutional into becoming a community church," Carnell said.
"Stephen and I got the idea to reach out to the school," he said. "We were really just looking to communicate with their children, so we invited the principal over and explained what we wanted to do. He wanted the school to be involved deeper in participating, because the local school system had cut music programs that year and he wanted to have a music class to offer to kids and parents."
The program was an instant success. Carnell said the hope was to double the enrollment, from about 12 to 15 kids within Trinity's membership to about 25 kids. To everyone's surprise, when the first KidzBEAT night took place in September 2010, there were about 70 kids. The partnership included access to school system-wide announcements, opportunities to promote KidzBEAT at the school's parent nights, use of school musical equipment, provided busing of students to the church, and fundraising by school parents to support the program.
Today, KidzBEAT is offered once a week after school in two 10-week segments at a cost of $50 total for two sessions. Students choose three 30-minute classes out of about a dozen classes offered each session on a rotating basis. Classes include singing, hand bells, recorder, drama, movement, piano, visual art, crafts, story-telling, drumming, steel drumming, and woodworking. Yoga, quilting, culinary classes, and guitar lessons also are offered from time to time.
"It sounds complicated, or overwhelming at points, but it's something any church can do," Carnell said.
"The UCC does have an affirmation of the arts, and has spoken clearly about the importance of the arts and creative life, and doing things with talents to serve God," said Carnell. "It's a great way to expand your program and almost immediately increase your outreach, and step up as a community leader. Trinity is well known for its arts involvement now. Kids are still interested in music — they just need fun ways to express it."
More information about the event is available online.
---
Related News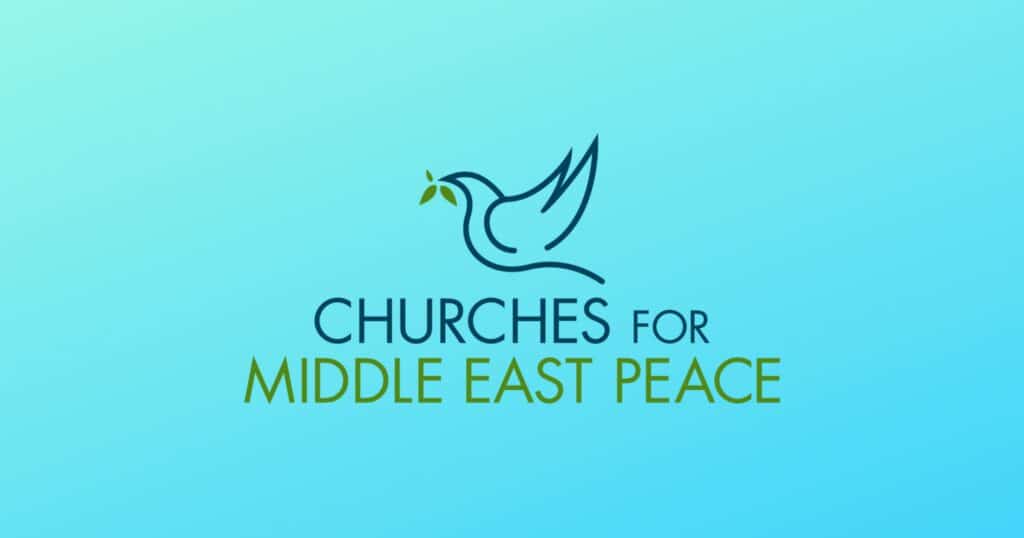 The following statement was issued Dec. 2 by Churches for Middle East Peace (CMEP), of which...
Read More