Ohio congregation's peaceful witness counters protests by Westboro Baptist Church
A United Church of Christ congregation in Columbus, Ohio, circled its pastor with love on Sunday morning to counter protests by representatives of the Westboro Baptist Church.
The Rev. Virginia Lohmann Bauman, senior pastor of St. John's United Church of Christ, was targeted by the vociferous Topeka, Kan., religious organization for being a woman preacher leading a congregation that welcomes all. She and the female interim pastor of neighboring Trinity Evangelical Lutheran Church were also vilified by Westboro because their churches marched side by side in the Columbus Pride parade.
"We received word late Friday from the Columbus Police Department that the infamous Westboro Baptist Church was coming to protest, targeting me personally, calling me a 'Jezebel Preacher' among other things," said Lohmann Bauman. "So, after confirming with our leadership team, we began organizing a 'Peaceful Witness to Love' event for Sunday morning at St. John's … and more than 130 people showed up for the witness! Through a practice of prayer, silence, signs and then song, our group shared love, acceptance and joy in the midst of Westboro's hate. It was an amazing spiritual experience!"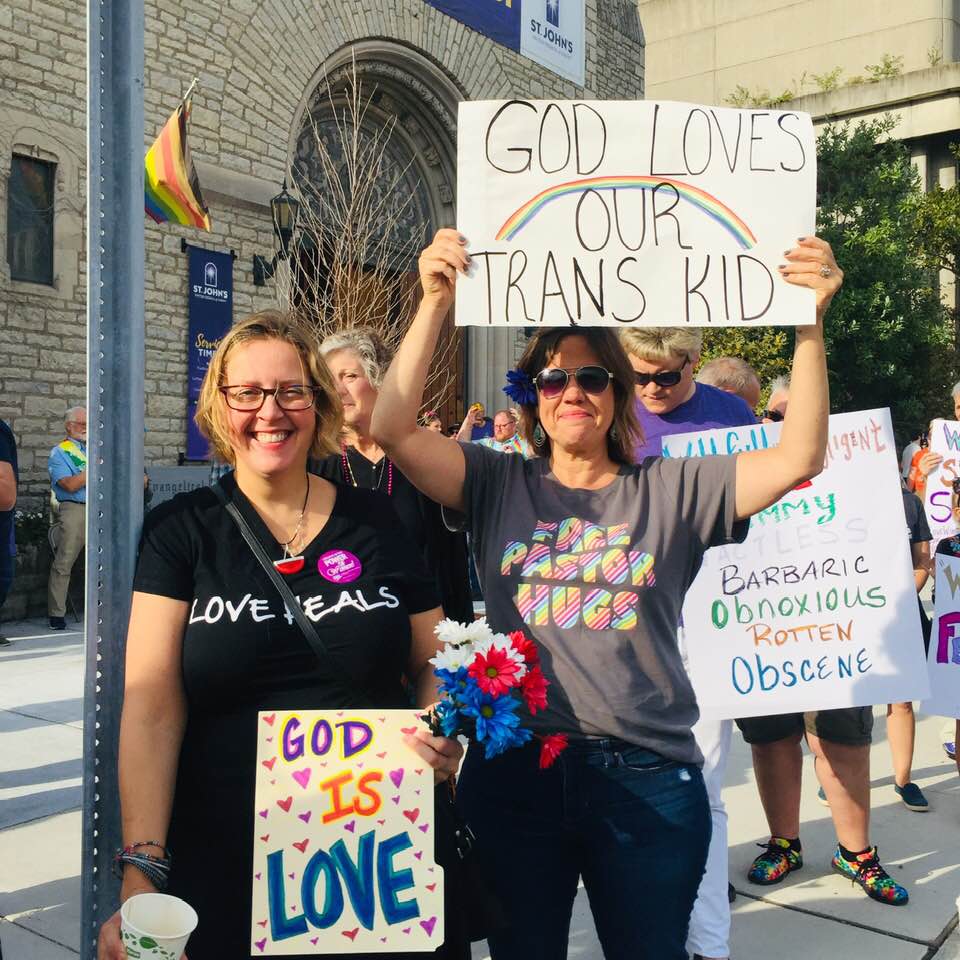 Other organizations that accept and support the LBGTQ community came to be part of the early-morning vigil Sept. 1. People from PFLAG, wearing "Free Mom Hug" T-shirts. Members of a local Jewish congregation, Congregation Tifereth Israel, joined the gathering. Many participants held signs proclaiming God's love for all people.
Then, when the protestors from Westboro moved to march at the Lutheran church, the group from St. John's went to join the loving presence outside Trinity, ringing the smaller congregation in love and prayer. The community response was deeply appreciated by both pastors.
"It was quite lovely. That's what the kingdom of God looks like. It was such a diverse group, people from several denominations of Christianity, interfaith friends and those with no religious persuasion," said the Rev. Elizabeth Buuck, interim pastor of Trinity Evangelical Lutheran Church. "I always believe that the message is in the response. We still love in the face of hate. Joy and love were the witness, not the protest."
As Lohmann Bauman said, "It was so uplifting for Columbus to have this positive turnout, almost overnight, for love and acceptance in the face of Westboro's hate and intolerance."
"Love conquers all. It's a privilege to be in ministry when moments like this happen," said Buuck. "They don't happen often."
---
Related News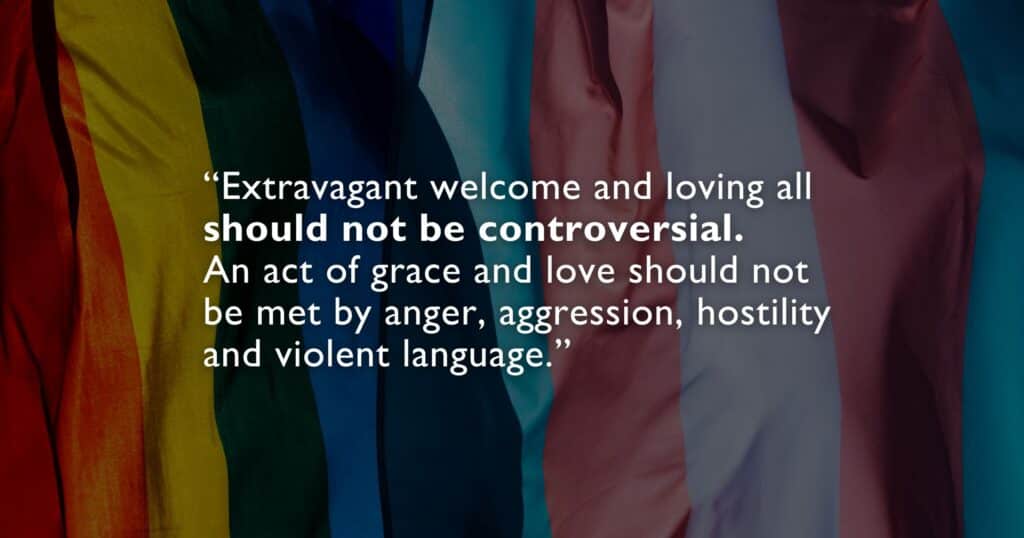 The United Church of Christ National Officers and the Conference Minister of the South Central...
Read More