Ohio church honors victims of recent shootings with community vigil
On a warm Wednesday evening, dozens of people from the small Mt. Vernon, Ohio, community came together to remember those who lost their lives in recent shootings in Dallas, Louisiana, and Minnesota.
The Rev. Scott Elliot, pastor of First Congregational United Church of Christ in Mt. Vernon, described the church members and neighbors who gathered outside as a community connection of "God's loving embrace. What a blessing to be a part of God working positively in this great community."
The July 13 vigil brought out about 40 people, some as young as 9 and as elderly as 90 — including mayor Richard Mavis and Kenyon College president Sean Decatur — to sing, pray and read the names of each of the seven victims. As each name was read aloud, a chime rang out and a candle was lit as those honoring their memory stood in silence.
Some, like 9 year-old Lily Schoenfeld came to remember each person who lost their life — the two black civilians killed by police in Baton Rouge and in Falcon Heights, and the five officers, gunned down by a man who wanted to kill police, in Dallas. Korinna Waddell and Darlene Rousseau came to share their love and support with fellow community members.
Jené Schoenfeld, a lay leader in the UCC congregation who read the names of the victims with Elliot, said, "It is always important to pause and remember the dead, but it's also important to see the power of the love among the living. I have deep gratitude for the embrace of my church."
"[The mayor] opened with very thoughtful comments about the disturbing nature of these shootings, and the need as community to find a way to stop the hate we are seeing played out in numbing frequency," Elliot said. "Based on conversations afterward, I have great hopes this vigil is going to lead to members of the community working together to help put out flames of hate and racism with love."
---
Related News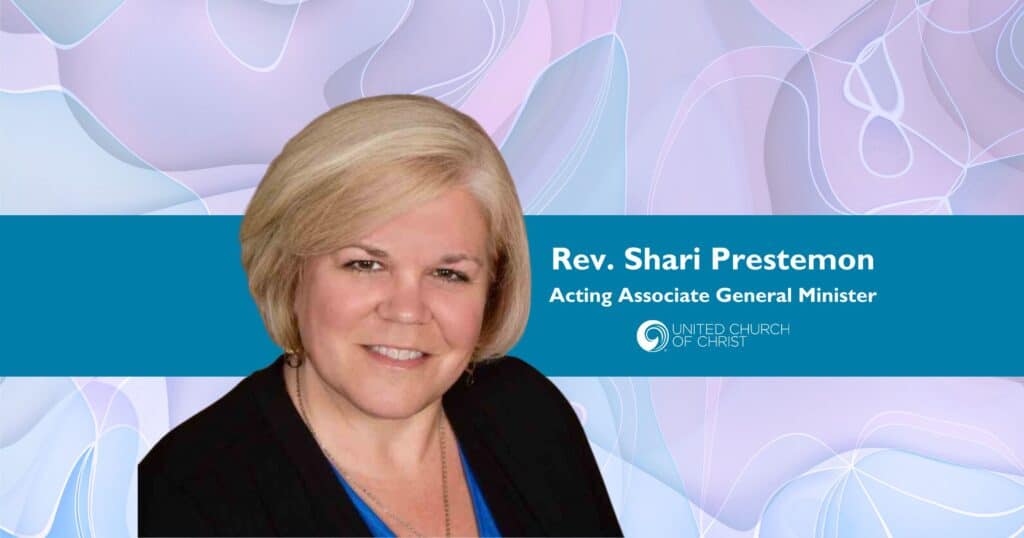 A new United Church of Christ national leader has been called. The UCC Board voted in a...
Read More