UCC voice for justice Robert Strommen dies at age 80
The flame of a social justice giant of the United Church of Christ has flared out. The Rev. Robert Strommen, remembered by his colleagues as a champion for the marginalized, died surrounded by his family on Friday, June 19. He was 80.
During his ministry, Strommen found a passion for civil rights and social justice issues, bringing his progressive Christian spirit to different political and economic justice causes. In one particular incident, he was shown on a nightly newscast chasing after a mounted policeman who had just knocked down an African-American teenager and refused to give his badge number.
"Bob was a great mentor, colleague and friend," said the Rev. John Deckenback, conference minister of the Central Atlantic Conference of the UCC. "One great lasting image I have of Bob was him leading the singing, late at night, of old organizers songs at La Foret, the UCC's camp in Colorado. He sang with boundless gusto, the same way he approached life."
"Bob's spirit was irrepressible," said the Rev. Davida Foy Crabtree, a former UCC conference minister in Connecticut and Florida. "I remember so many times when a word or a look from him would give me the encouragement I needed when I was facing down the church about women's issues… His passion for justice sustained many of us, and shaped the UCC and our commitments in important ways."
Born on September 17, 1934, in Turtle Creek, Pa., Robert T. Strommen graduated from Princeton University and entered seminary to become a minister in the United Church of Christ. He met his wife, Joyce, at a church event while home from college and the couple married in 1958.
He became pastor of a church in Larimer, Pa., and was quickly drawn to the emerging civil rights and social justice movements of the 1960s, making several trips to Mississippi to register black citizens to vote. Strommen came to work for the former Board of Homeland Ministries of the UCC in the health and welfare division in 1976, cutting his teeth advocating for the poor and for fair labor practices across the country. In 1988, he was appointed as the association minister for the Western Reserve Association of the UCC's Ohio Conference and re-located to Lakewood, Ohio. For the next 12 years until he retired, he ran the association, and with other leaders started new churches, and founded the first LGBT church in the conference's history.
After retiring in 2000, Strommen remained active in justice causes, particularly on fair labor practices and full LGBT equality, with he and Joyce constantly attending public demonstrations and rallies that promoted equality for LGBT persons.
Andy Lang, director of the UCC Open and Affirming Coalition, said that the Open and Affirming movement in Ohio is "better and stronger today because people like Bob and Joyce were with us from the beginning," Lang said. "Bob and Joyce are, and always will be, part of our family."
Strommen is survived by his wife, Joyce, of 57 years, four children (Erik, Beth, Gayle and Ingrid) and three grandchildren (Matthew, Melissa and Jennifer).
His family has asked that donations in Strommen's memory can be made in his name to one of the causes he cherished and fought for in his life: The UCC Open and Affirming Coalition, the Southern Poverty Law Center, and Planned Parenthood.
---
Related News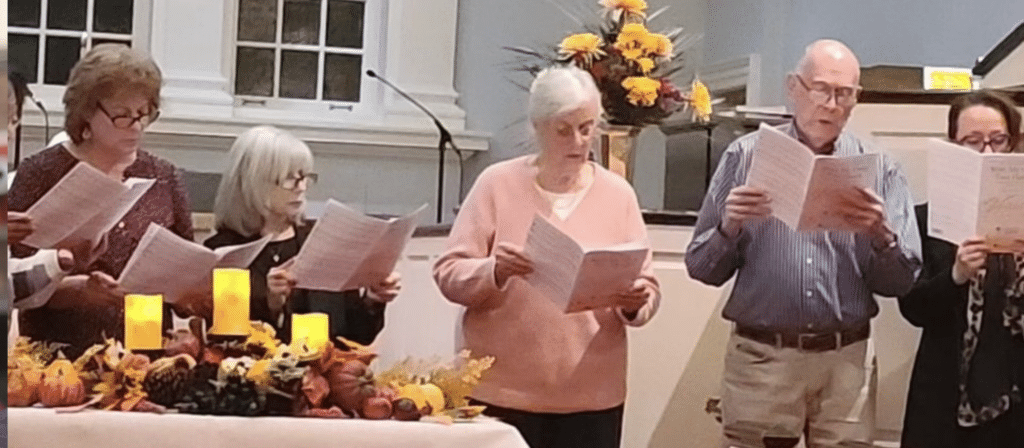 Many United Church of Christ congregations across the country participated in interfaith...
Read More